​Latest educational composting poster translated into fifteen languages including Mohawk and Persian
International Compost Awareness Week is May 2nd - 8th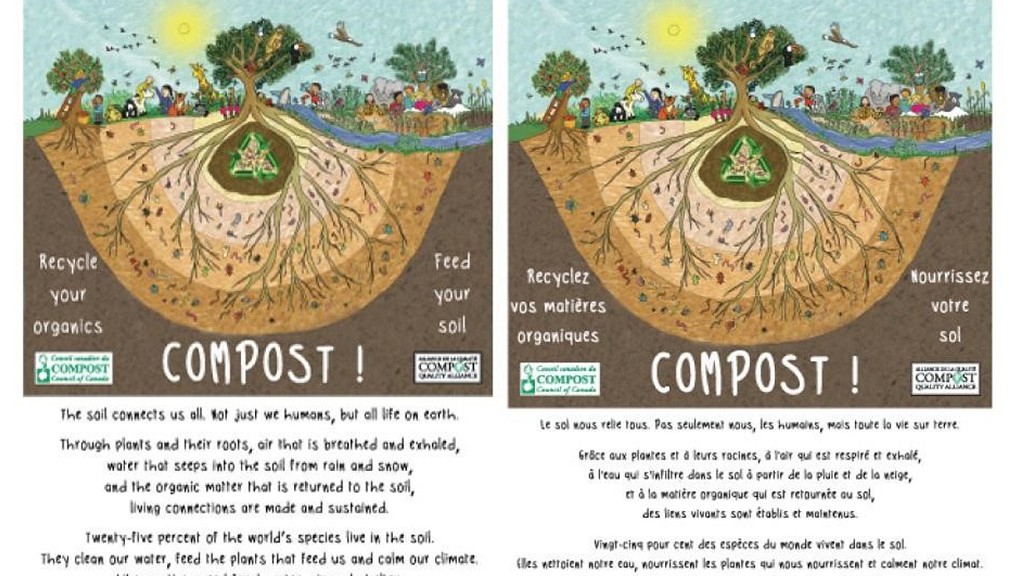 International Compost Awareness Week is being celebrated globally this week, May 2nd - May 8th. Compost Awareness Week was first created in 1995 with the belief that "if all of us shouted at once, the chance of being heard was great."
According to Susan Antler, executive director of the Compost Council of Canada, "Our message was and continues to be simple: COMPOST! This one word can be interpreted many ways - from backyard composting, vermicomposting, on-site or centralized composting, as well as anaerobic digestion, with the digestate being composted post energy draw."
The benefits of compost include landfill diversion gains of up to 50% and landfill methane emission reductions, healthier and more productive soils, water conservation and quality enhancements and increased nutritional value of food crops grown, and helps reduce the warming of the planet.
"All this happens through the simple act of recycling organics instead of sending them for burial in the landfill," continues Antler. "Did you know that for every bag of compost that is used, the greenhouse gas savings impact is like removing 30 kilometres of car driving and all the emissions that creates? As we head into our annual community celebrations this week, we are so thrilled to expand our message into more of the languages that are heard in Canada.
"The poster (shown above) is in the Iroquoian language, Mohawk. We are extremely grateful to our members from the Mohawk Council of Kahnawa':ke, Kahnawa':ke Mohawk Territory, for being so generous with their translation. A special shout-out to Holly McComber, Iotshatenawi Reed and Hunter Deer, our composting champions and long-time members."
The Compost Awareness educational poster is now available in the following languages: Chinese, Dutch, English, French, German, Greek, Italian, Japanese, Korean, Mohawk, Persian, Portuguese, Russian, Spanish, Ukrainian.
Visit the Composting Council of Canada.
Visit the U.S. Composting Council.
Register here for the May 5th webinar, Preparing the Ground for Healthy Soil: Soil Health, Plant Health, Human Health for Gardeners.