Reducing the multi-residential carbon footprint through effective waste management
Metro merger with Wilkinson Chute streamlines smart capabilities for property managers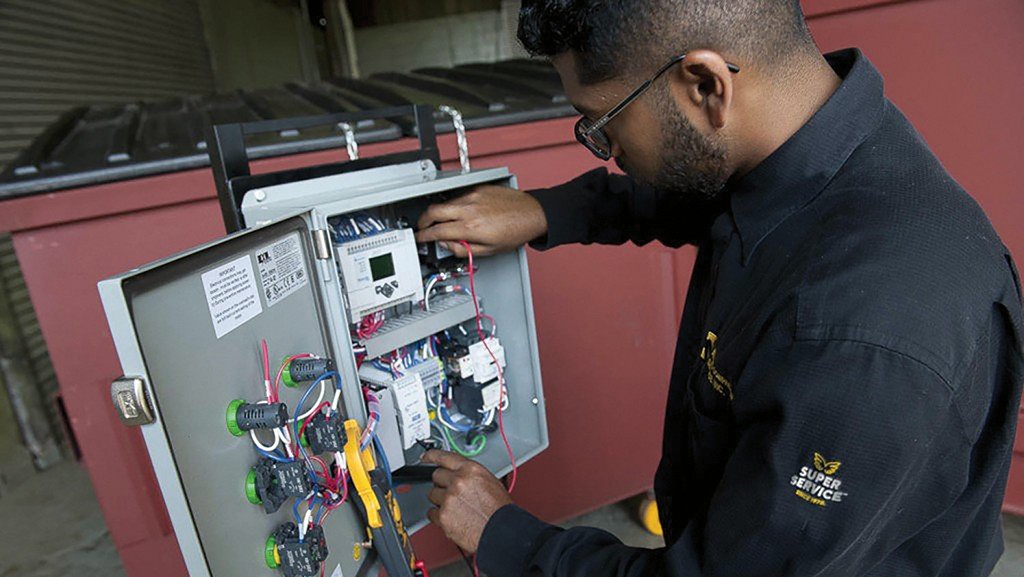 There has been a marked increase in household waste during the pandemic largely as a result of home renovations, online shopping and the growth in demand for disposable, single-use goods. In Vancouver, Calgary, Winnipeg, Toronto and Halifax, household waste has increased as much as 35 percent in 2020, compared to 2019. More people working from home means more waste and recyclables for collection, including at multi-residential buildings such as condos and apartments.
According to Toronto-based Metro Compactor Service, as private and municipal hauling and landfill costs in Canada continue to increase, facility managers and multi-residential property owners across the country are among those feeling the strain of higher costs for managing waste, and they are looking for sustainable, cost-effective alternatives to the traditional way of doing things. Today's multi-residential property managers want lower costs combined with a reduced carbon footprint. They want a seamless and sustainable waste management ecosystem that is managed for them, using advanced equipment, technology and systems, and is inclusive of high-level service and support.
Similar to many sectors, the bottom line for property managers is: the less time and resources that are devoted to dealing with waste and recyclables, the better.
Creating a one-stop shop
Metro Compactor Service is a specialist in the sales, rental and servicing of waste and recycling equipment for haulers, waste management firms and municipalities, as well as multi-residential, industrial, commercial and institutional (IC&I) markets, across Canada. The company, based in Brampton, Ontario, with a second operation in B.C., near Vancouver, maintains the largest service fleet in Canada; repairs and maintains equipment of every make, model and size; and provides a full range of technology-enabled waste equipment for sale or rental.
Using a network of technicians as well as sophisticated iSMART remote diagnostics, control and monitoring technology, Metro is helping its customers reach their waste management and sustainability goals, minimize downtime, lower operating costs and extend equipment life.
This spring, Metro announced the merger of its service and repair division with sister company, Wilkinson Chutes Canada. While Metro has been servicing waste equipment for the high-rise and residential markets for decades (since 1978), Wilkinson Chutes Canada, also based in Ontario, has specialized in the manufacturing and service of high-rise chutes for nearly a century (since the 1920s).
The two companies, with unified service and repair departments, will now offer a full range of residential waste services and a one-stop shop for residential property managers. Metro says the merger will make their customers' lives a lot easier and more streamlined, reduce their carbon footprint and provide a wider range of equipment options in one place, including Wilkinson's full range of OEM chute liners, chute doors and waste sorter systems specifically designed for the multi-unit residential, mixed use and commercial industries.
"We wanted to make the customers' experience seamless - whatever the need," explains Danny Mauti, CEO of Metro Compactor Service and Wilkinson Chutes Canada. "Going forward our customers will see more value.
"Our unified team will allow us to deliver on our Super Service promise, which is all about taking care of our customers by being proactive, providing peace of mind and being a leader through innovation. Facility managers can call one place to get it all taken care of, and have one simple maintenance contract and point of contact. We're making the experience much cleaner and are giving customers peace of mind.
"It's more important than ever to have a single provider with coast-to-coast capabilities to help consolidate the residential waste systems, from chute to bin," continues Mauti. "Our goal is a reduction in the overall carbon footprint of managing residential waste - including fewer trucks, fewer bins, less downtime and longer equipment life. The bottom line is, less of a property manager's time and resources are devoted to dealing with garbage."

A smarter way to manage waste
According to Mauti, the newly merged company capabilities now include rentals, service and sales of chute doors and lining, tri-sorters and bi-sorting machines for recyclables, waste compactors, bin movers and all types and sizes of bins and parts. It also now offers Metro's iSMART technology to a wider range of customers. This technology allows for remote troubleshooting and diagnostics on waste equipment, by Metro and Wilkinson technicians, any time and at any equipment location.
Metro's iSMART provides customers and service providers with a secure connection to an online network, with data and insights, including performance reports, fullness data and controls, to optimize waste system performance and enhance the overall success of sustainability programs. This technology detects issues and alerts Metro staff. Alerts are saved in a database and staff is on hand to both analyze issues and contact a company immediately to address issues.
Mauti says simple issues can most often be resolved over the phone with the guidance of a technician. In the case of something more complex, Metro dispatches a technician to the customer location.
He emphasizes that while many in the property management industry continue to rely on waste services on-demand, Metro's comprehensive option is a better alternative, especially now that they are merged with Wilkinson Chute. For multi-residential and IC&I sector waste management, as an alternative to on-demand service, their comprehensive plan can result in enhanced system performance and longevity overall, a lower carbon footprint, lower costs and greatly minimized downtime.
"Our service plans allow Metro to take full care of all aspects of a waste system and improve it far beyond anything on-demand service could achieve."
Matui continues, "For 2021 and beyond, we are going to focus increasingly on service plans with an emphasis on growing and adapting with our customers. The longer we work together, the better we can anticipate their needs and tailor our services to match.
"A major factor in that is iSMART technology and the fullness monitoring and asset management capabilities that it brings for customers - whether they have a single unit or thousands of them. As we shift from the on-demand mentality, our approach is shifting as well - preventative and proactive are the key terms here. We develop service programs that focus on optimizing performance and preventing issues, rather than only fixing them once it happens." RPN
This article was originally published in the April 2021 edition of Recycling Product News, Volume 29, Number 3.
Related Articles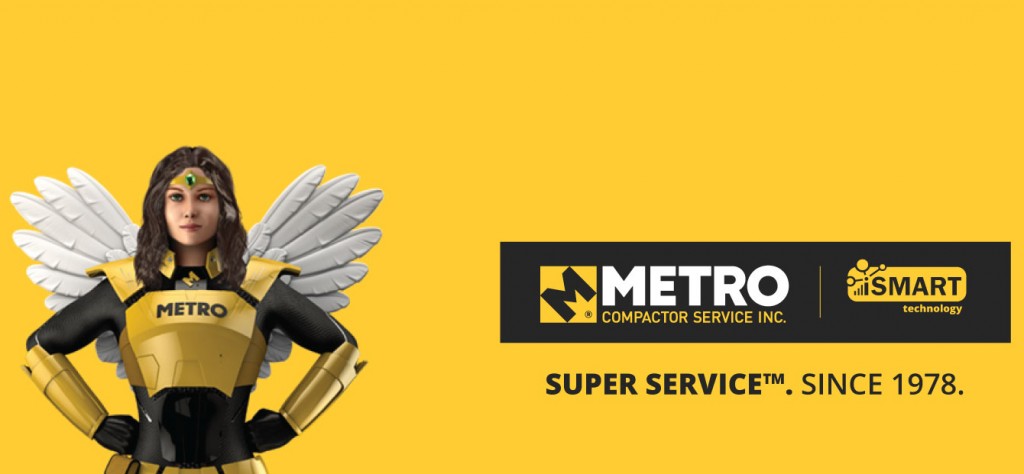 Metro Compactor Service joins MaRS Momentum program to help boost continued growth