Lion Electric is focused on advancing both fleet electrification and telematics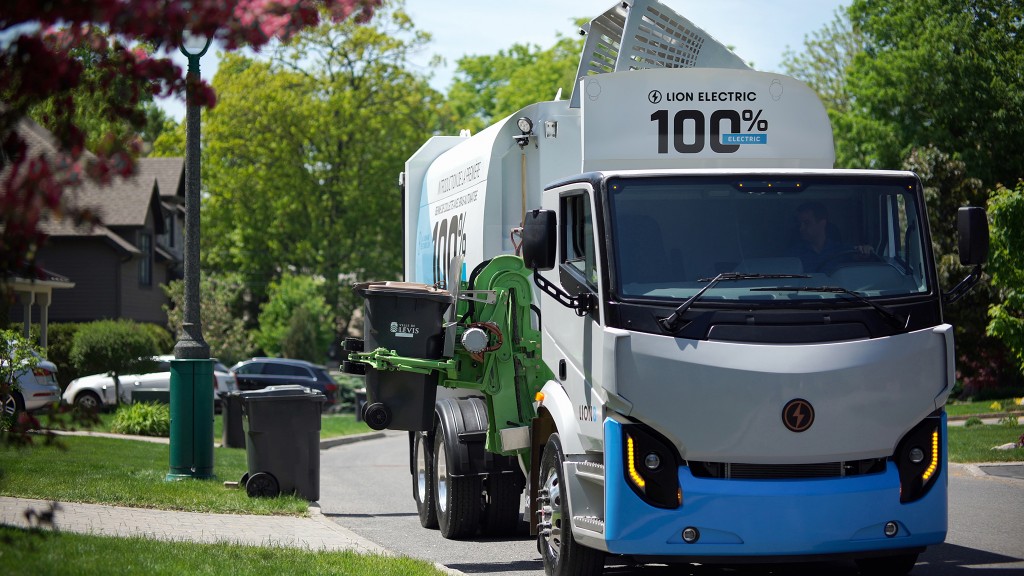 Saint-Jérôme, Quebec-based Lion Electric is a company to watch as both fleet electrification and telematics for fleet management continue to take hold in North America's waste and recycling sector. The electric vehicle manufacturer announced the start of construction of a battery manufacturing plant and innovation centre in Quebec this year, with plans to begin operations in early 2023.
At the new plant, Lion Electric will produce battery packs and modules made from lithium-ion cells, which will be used in the company's latest electric-powered trucks and buses. Lion Electric also recently began a collaboration with Geotab, the IoT and fleet management and telematics specialist based out of Oakville, Ontario, with the introduction of the new LionBeat advanced electric vehicle (EV) telematics system.
Creating a true circular economy for electric vehicle batteries
Lion Electric's battery manufacturing plant and innovation centre project and its development represent an investment of approximately $185 million CAD by Lion, which says it will benefit from important support from both federal and provincial governments of approximately $100 million CAD.
With the construction of the new plant, Lion Electric predicts considerable reduction in the cost of its electric vehicle manufacturing while ensuring control and optimization of a key component of its vehicle supply chain. Given the battery is the most expensive component of an electric vehicle, Lion Electric says this new manufacturing capability will have a direct impact on the development of heavy-duty electric transportation while also offering important environmental and economic benefits to the process.
With a planned yearly production capacity of five gigawatt-hours in battery storage, Lion will be able to electrify approximately 14,000 medium- and heavy-duty vehicles annually. The manufacturing plant and innovation centre will offer Lion many strategic advantages, according to the company, including a reduction in its battery system production cost as well as a stable line of procurement of battery packs. Highly automated, Lion's factory is projected to produce one battery module every 11 seconds and a full battery pack every five minutes.
Once the infrastructure is built, Lion Electric will be the first Canadian manufacturer of medium- and heavy-duty vehicles to equip itself with its own automated battery pack manufacturing capability.
LionBeat telematics designed for electric vehicles
Lion Electric's collaboration with Geotab on the LionBeat advanced electric vehicle (EV) telematics system is another significant recent development. This system has been developed specifically for electric vehicles, offering a robust and flexible telematics suite intended to optimize all aspects of electric fleet operations, including productivity, safety and cost, by leveraging real-time vehicle data. According to Lion Electric, this ultimately helps to reduce total cost of ownership for fleet operators while maximizing their return on investment.

The LionBeat telematics system is built on top of Geotab's open platform fleet management solution, which is designed to fit the demands of fleet operators of any size, including mixed and zero-emission fleets. Lion Electric says Geotab's technology provides intuitive, full-featured solutions that help businesses and operators better manage drivers and vehicles by extracting accurate real-time and historical data, giving operators greater insight into fleet safety, productivity, fleet optimization, regulatory compliance and sustainability.
The LionBeat system will be installed on every Lion zero-emission truck and bus, making the vehicles instantly telematics-compatible. This will enable both Lion Electric and the end user to leverage data to help drive business and fleet management decisions.
"In developing LionBeat, we have created a unique purpose-built telematics solution specific to electric vehicles, and we saw Geotab as the ideal partner for this technology," said Marc Bedard, CEO and founder of Lion Electric. "Not only is their expertise in the space second to none, but they also understand that EVs are the future and that collaboration with a segment leader such as Lion is key to leveraging critical data from electrified platforms - ultimately leading to cost savings for operators and increased efficiency."
LionBeat is capable of analyzing every aspect of data in electric vehicles in order to deliver actionable insights on key information, including: electric vehicle performance management, charge prioritization, routing and dispatch, fleet management, driver management and training, maintenance and diagnostics, and advanced driver-assistance systems (ADAS).
According to Lion Electric, LionBeat is also easily expandable and can connect with an operator's current fleet management software, as well as incorporate live driver feedback and identification systems, additional vehicle sensors and more. In addition, vehicle and fleet data can be accessed in real time via the LionBeat online user portal, or historically through customizable reports.
This article was originally published in the April 2021 edition of Recycling Product News, Volume 29, Number 1.
Company info
2440 Winston Park Drive
Oakville, ON
CA, L6H 7V2

Website:
geotab.com
Phone number:
416-434-4309
Read more
Related Articles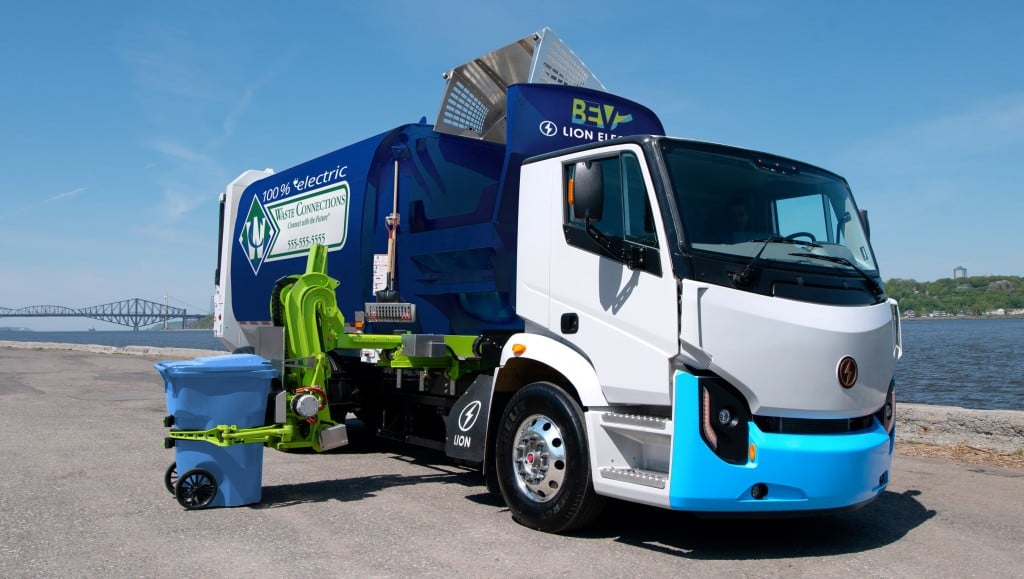 ABB and Lion Electric partner to advance transition to zero-emission electric vehicles