Tero technology transforms household food waste into fertilizer in just hours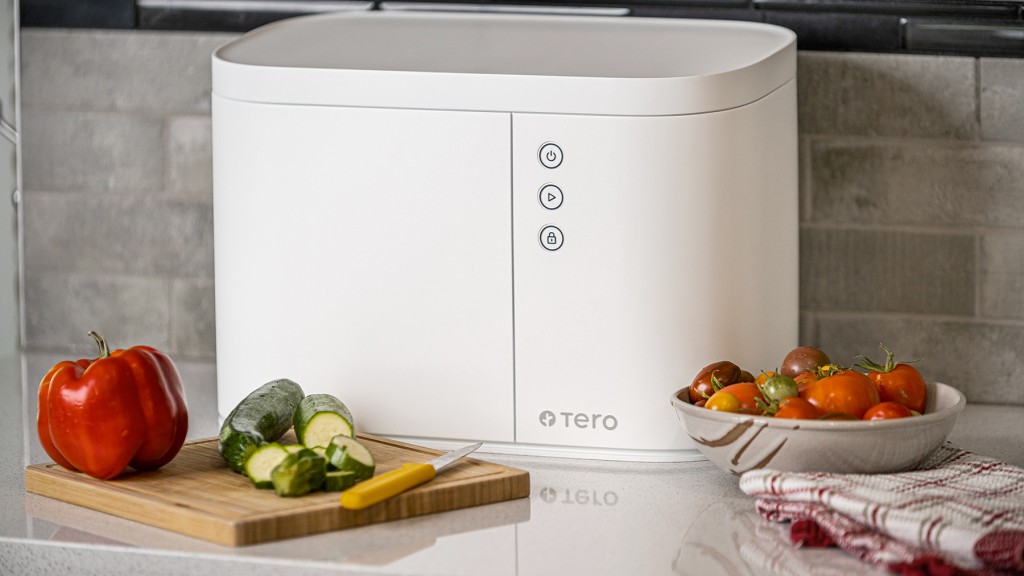 After a rigorous market and consumer testing, Quebec-based startup Tero has introduced the Tero device designed to transform food waste into a natural fertilizer for plants, garden and lawns in three to eight hours. This technology uses a unique, odourless and low-noise grinding and drying technology that allows any person or family - whether in an apartment, condo or house - to make a positive impact on the environment through push-of-a-button, at-the-source food waste recycling. The company says this innovative product is now available across Canada, following the latest launch in B.C., and has plans to tackle the U.S. market next fall.
"Over a two-year span and with the input of many testers, Tero has gone from a simple idea of a clean and efficient alternative to composting to an established company about to deliver its first high-quality devices across Canada. With Tero, we offer citizens the possibility to do something important for the environment by quickly and efficiently transforming their kitchen waste into natural fertilizer," says Elizabeth Coulombe, President and Co-founder of Tero.
"At a time when everyone wants to do their part for the environment, we are proud to offer a solution that makes composting enjoyable and accessible to all citizens. With Tero, there are no bad smells, no municipal collection management and a significant reduction in waste volume," explains Valérie Laliberté, Co-founder and Product Manager of Tero.
In three to eight hours, Tero recycles up to 95 percent of food waste, including leftovers like vegetable peels, fruit cores, dairy and animal-based products, into a natural and nutrient-rich fertilizer.
Available in white or black, as well as in a new version that users can control from their phones, the Tero device has a large 4L bucket - enough to reduce the volume of an entire family's kitchen waste by 90 percent.
The first Tero devices will be delivered early this summer.