Metso Outotec launches new Nordtrack mobile screen and crusher for construction applications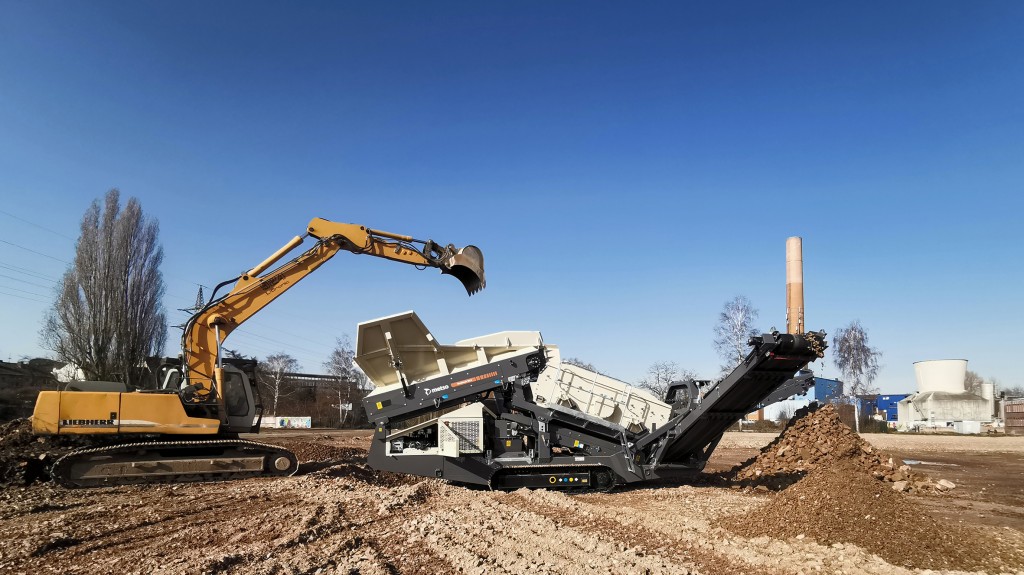 Metso Outotec is adding two new products to its Nordtrack mobile crushing and screening range.
The Nordtrack S2.5 mobile screen is a small size, versatile scalping screen designed for small job sites and a variety of applications. With a compact and light-weight structure, a highly efficient two-deck screen, and a wide selection of different screening media, it is the perfect solution for construction contractors with frequent changes in site locations or simply as a rental unit.
The second new addition to the range is the Nordtrack I908 mobile impact crusher. Its design is optimized for the smaller-sized material reduction job sites, and it accepts different kinds of feed material - from asphalt recycling to concrete crushing, as well as traditional rock crushing.
"I am very pleased to say that the Nordtrack range has been extremely well received by our customers," says Vesa Tuloisela, who heads the Nordtrack product offering at Metso Outotec. "It has proven to be a flexible solution meeting different requirements. Nordtrack sales have been developing very well despite the pandemic; in fact, we have exceeded sales targets in some areas. However, we are always listening carefully to customer feedback. These two new products represent a concrete outcome of those discussions." Vesa adds: "We want to grow our recycling customer base, offer attractive solutions for the rental business and for construction contractors globally."
The products are launching in the Nordtrack Liveroom, which is Metso Outotec's new 360° digital event experience platform. Liveroom features 3D demonstrations of the Nordtrack range as well as information on the aftermarket offering. The live launch event takes place on Wednesday, March 17th at 16:00 EET.
Related Articles
Traditionally, waste management companies have operated using a simple "management of waste" approach to operating a MRF. Throughput targets and continuous operation (minimal downtime) were the main driving forces. The industry has changed however, and the focus moving forward is now on optimizing system performance and reliability, in conjunction with increasing recycling rates and a drive for a "greener" and more sustainable tomorrow.
When considering the addition of, or upgrade to, an "intelligent" MRF, for municipalities or private operators, the main factors should always be the client's (operator) current requirements, and evolving market needs, which include throughput, reliability, output quality, and adaptability. Equally important is a full understanding of what is really expected from any proposed system. Having an engaged and focused mindset for the project with the client from the beginning, will impact and drive the entire design process. This then impacts the overall project result, through to the productive, efficient, ongoing operation of the facility itself.