Metso Outotec's mobile range milestone reflects growth in aggregates recycling
Demand for crushers, screens and conveyors on a steady growth path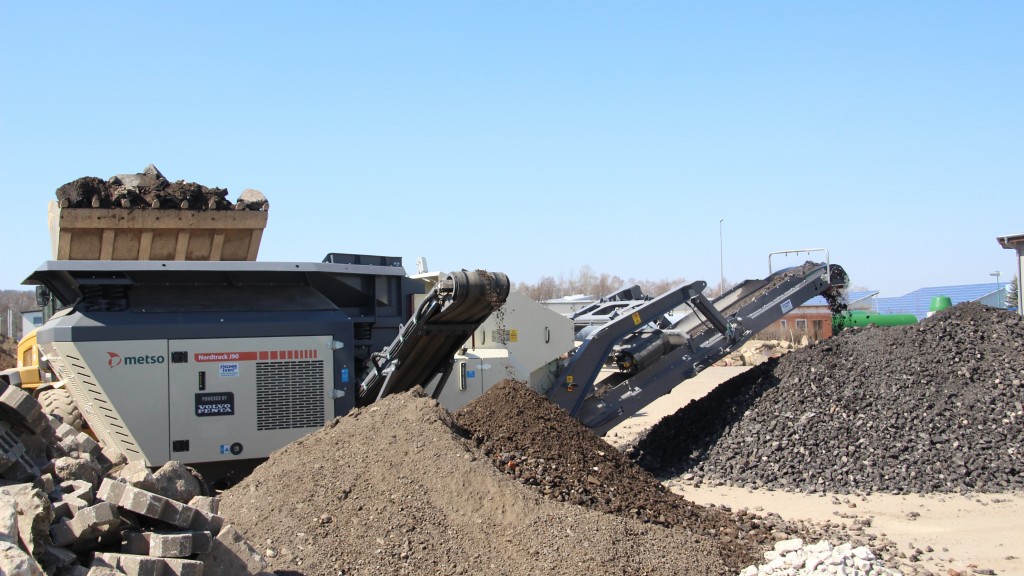 The new Nordtrack mobile crushing and screening range from Metso Outotec has passed the milestone of 100 units sold worldwide.
"This is a remarkable achievement for a new product range; especially considering how the pandemic has impacted the construction industry around the world," says Vesa Tuloisela, Director, Nordtrack offering at Metso Outotec. "It strengthens our expectation that the potential Nordtrack customers appreciate the reliability and support of a premium brand. We believe that the demand for aggregate recycling equipment is on a steady path."
Sales and deliveries have started globally and the biggest demand so far is coming from North America and Europe. Customers have ordered Nordtrack crushers for concrete and demolition waste sites and aggregate quarries, and Nordtrack screens for aggregate screening and industrial applications, such as mulch screening and top-soil pre-screening. Mobile conveyors are used as auxiliary equipment to complete the crushing and screening plants.
"It is a range which meets the needs of the small and medium sized contractors who are looking to expand their business in aggregates, whether it is recycling or small-scale virgin aggregate production," Vesa Tuloisela describes. "The features and options of the range have been selected in a way that the equipment is easy to use and to move between worksites. We have plans to announce new features and range extensions in the near future."
More from C&D Recycling
Single-Ram and II-Ram High-Capacity Balers
At Machinex, we've been designing sorting systems for over 35 years, so we know how essential it is for MRF operators to have a baler they can trust and not worry about its operational reliability. This is why we design and manufacture reliable single-ram and II-ram high-capacity balers to specifically help optimize their operations.
Watch the video of our expert who presents the main features of Machinex balers delivering these important benefits:
Easy & accessible maintenance
Reduced maintenance & bale handling costs
Energy savings
Optimal bale density
For C&D recyclers, waste haulers, demolition contractors and landfills, there is a growing opportunity to profit from rethinking processes. Although every operation is different, by streamlining the front end of the C&D operation processes with purpose-built technologies, recyclers can tap into new end markets, accommodate higher material volumes, stay ahead of regulatory restrictions, increase recovery rates and add commodity revenue, while decreasing labor and other costs.
Download the new eBook to learn about:
Finding opportunities in the alternative to landfilling C&D
How facilities can increase their profits from C&D
Using the right C&D processing technology in the right locations