Murphy Road Recycling and Van Dyk Recycling Solutions to invest $30 million into new MRF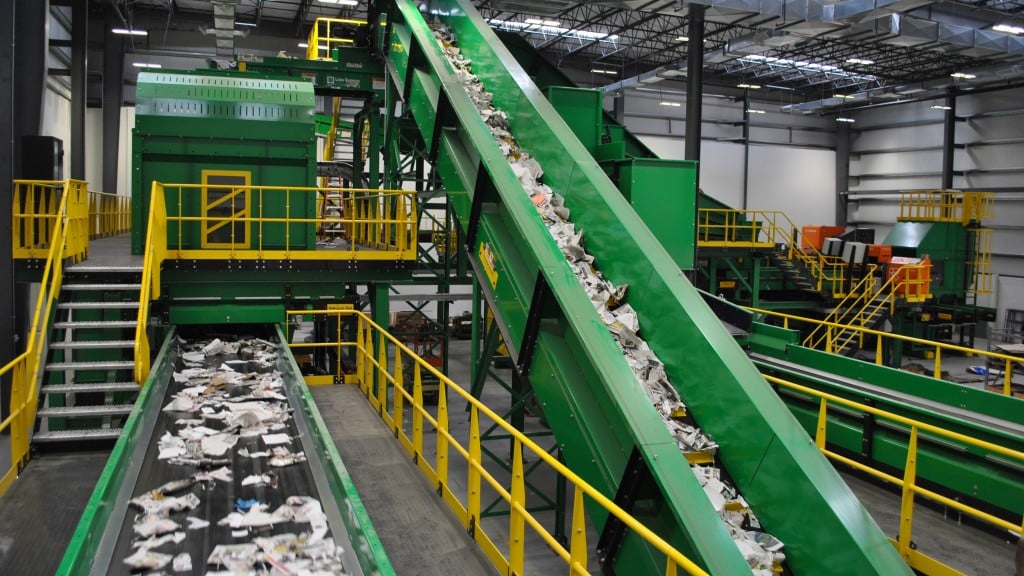 Murphy Road Recycling and Van Dyk Recycling Solutions will make a $30 million investment to build one of North America's largest and most technologically advanced recycling facilities - the All American Material Recovery Facility (MRF).
The All American MRF will be owned and operated by Murphy Road Recycling. The design of the facility and the supply of the system's equipment will be provided by Van Dyk Recycling Solutions. The system will be operational by early 2022 and will employ 200 people during the construction phase and another 50 people when fully operational. Once online, it will be capable of processing 50+ tons of recyclable material per hour, with a projected annual capacity of at least 200,000 tons, providing the State a critical resource to reach its 60 percent waste disposal diversion goal.
"Murphy Road Recycling and Van Dyk Recycling Solutions are proud of their deep roots in Connecticut, and we are excited to leverage our local knowledge and industry-leading expertise to modernize and transform recycling in our home state," said Frank Antonacci of Murphy Road Recycling.
Murphy Road Recycling approached Van Dyk Recycling Solutions over a year ago to help it deliver on its vision for a new MRF that would accomplish three primary goals:
1. Increase the quantity, quality, and purity of recyclables;
2. Provide an innovative and safe working environment;
3. Have the flexibility to adapt to ever-evolving consumer habits and recycling market conditions.
"Today's curbside material isn't what it was 10-15 years ago," explained Jonathan Murray, Director of Operations for Murphy Road Recycling. "It was heavy on newspaper and relatively clean. Today, everyone reads news online and orders everything from the internet. Today's stream is full of small cardboard boxes and shipping envelopes, and requires that we, as recyclers, innovate and change our thinking around the sorting of recyclables."
The All American MRF will feature the latest technology available from world-renowned manufacturers in recycling equipment. The fully integrated system, replete with artificial intelligence, will be dedicated to the maximum recovery of all recyclable material, with several second chance mechanisms in place to make sure valuable material does not slip through the cracks. The design includes state of the art equipment to target paper, cardboard, boxboard, glass, and five types of plastic.
"This facility will include cutting-edge technology and safety measures that will be the new industry gold standard; not just in Connecticut but across the country," explained Pieter Van Dijk, CEO of Van Dyk Recycling Solutions.
Not only will this new technology produce higher quality recyclables, it will also help keep Murphy Road Recycling's employees safer. The All American MRF's "mono-level structure" and heightened focus on automation will create the innovative and safe working environment that Murphy Road Recycling was seeking.
Murphy Road Recycling believes that its MRF will usher in a new era for Connecticut recycling and will be flexible enough to adjust to changing consumer habits and future recycling market conditions further solidifying Connecticut's position as a top 10 state in recycling for years to come.
"It will employ an unprecedented eleven optical scanners which can identify, and separate materials based on their chemical composition and will utilize robotics and artificial intelligence to perform additional quality control on the final mixed-paper line before baling. As material trends change over time, these machines can simply be reprogrammed to adapt and prevent the system from aging out," says Van Dijk.
Company info
360 Dr. Martin Luther King Jr. Drive
Norwalk, CT
US, 06854

Website:
vdrs.com
Read more