U.S. Clean Future Act a threat to plastics industry according to PLASTICS
Newly introduced bill includes a provision to pause new permits for plastics facilities and advanced recycling plants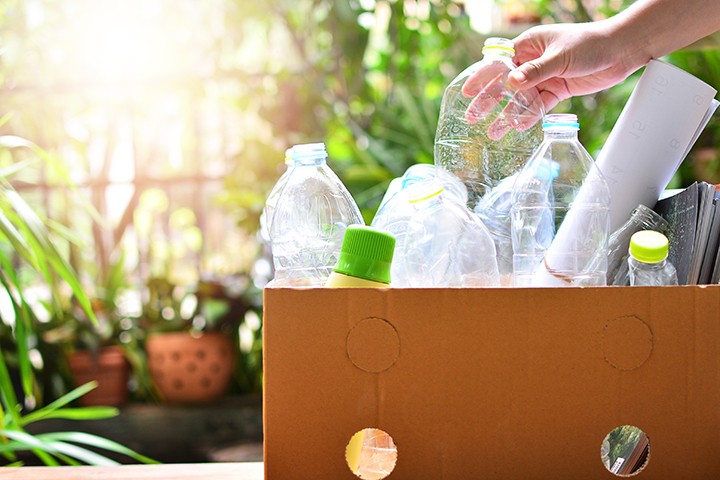 On March 2nd, the CLEAN Future Act bill was introduced by U.S. House of Representatives members. According to Plastics Industry Association (PLASTICS) President & CEO Tony Radoszewski, the bill if passed would halt new permits for plastics production facilities, and eliminate manufacturing and other jobs across the economy.
"Addressing climate change is a laudable goal, but the Clean Future Act—as currently introduced—aims to end the manufacture of one of our country's most valuable and sustainable materials: plastics. Multiple lifecycle analyses show that plastics are the most sustainable material in comparison to all existing alternatives, including glass, aluminum and paper.
"The negative economic consequences to this action are also very real. The plastics industry employs more than one million individuals across the United States, whose work touches countless related industries and sectors. As our nation recovers from the economic impacts of COVID-19, we should not pursue policies that would harm employment, especially in America's manufacturing sector.
Radoszewski says the CLEAN Future Act includes a provision to pause new permits for plastics facilities as well as advanced recycling facilities that are key to building a circular economy and keeping waste out of the environment. These restrictive measures, he emphasizes, would also have reverberating effects for individuals employed by the plastics industry and place new strain on businesses and consumers alike.

"We already have the tools and technologies to address plastic waste and to infinitely repurpose plastic into new materials and products through advanced recycling. It's a process that is necessary for a sustainable society, and we support measures that invest in and encourage the further development of this technology. The Clean Future Act not only ignores the extreme value of advanced recycling, it hinders further development of this technology, moving us further away from a solution that would truly address plastic waste."
The Plastics Industry Association (PLASTICS), is the only organization that supports the entire plastics supply chain, representing over one million workers in the $432 billion U.S. industry. Since 1937, PLASTICS has been working to make its members and the industry more globally competitive while advancing recycling and sustainability.
To learn more about PLASTICS' education initiatives, industry-leading insights and events, networking opportunities and policy advocacy, and North America's largest plastics trade show, NPE: The Plastics Show, visit www.plasticsindustry.org/
Related Articles
Traditionally, waste management companies have operated using a simple "management of waste" approach to operating a MRF. Throughput targets and continuous operation (minimal downtime) were the main driving forces. The industry has changed however, and the focus moving forward is now on optimizing system performance and reliability, in conjunction with increasing recycling rates and a drive for a "greener" and more sustainable tomorrow.
When considering the addition of, or upgrade to, an "intelligent" MRF, for municipalities or private operators, the main factors should always be the client's (operator) current requirements, and evolving market needs, which include throughput, reliability, output quality, and adaptability. Equally important is a full understanding of what is really expected from any proposed system. Having an engaged and focused mindset for the project with the client from the beginning, will impact and drive the entire design process. This then impacts the overall project result, through to the productive, efficient, ongoing operation of the facility itself.