Waste Connections fourth quarter results above expectations, 2021 outlook projects 5% growth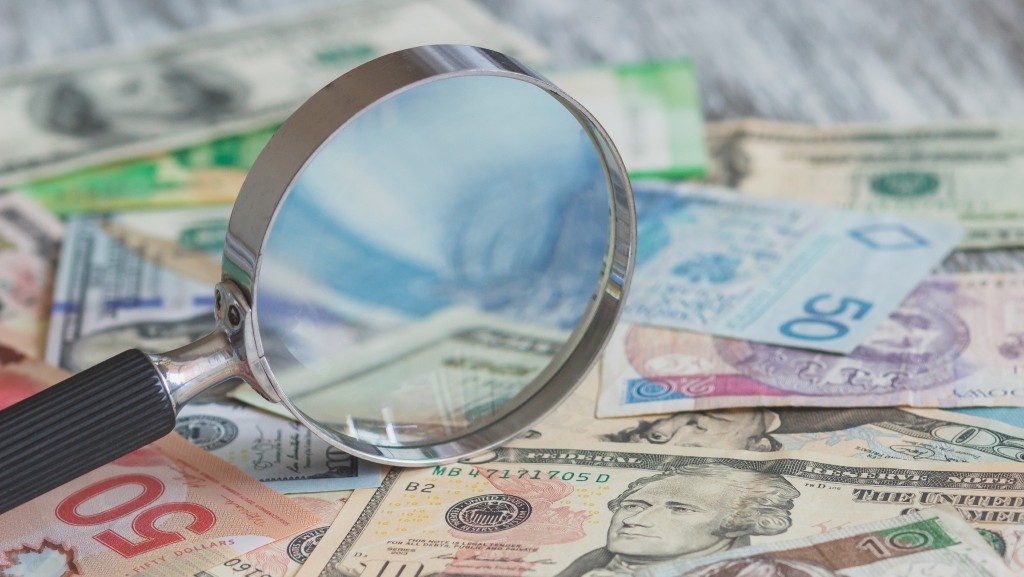 Highlights from Waste Connections Q4 2020 financial report include indications of improved solid waste volumes as well as increased values for recycled commodities and renewable fuels, both of which drove results above expectations, and about five percent growth going forward.
"Q4 capped off a remarkable year for Waste Connections, culminating in a solid beat in the period and providing a higher entry point into 2021," said Worthing F. Jackman, President and Chief Executive Officer.

The company reported Q4 revenue of $1.398 billion, net income of $130.7 million, and adjusted EBITDA of $426.6 million, or 30.5% of revenue.

Other highlights include:
-Net income and adjusted net income of $0.50 and $0.68 per share, respectively;

-Completed additional acquisitions to bring total acquired annualized revenue for the full year to approximately $180 million.

Looking ahead to 2021, Waste Connections indicates an expected 5.0% solid waste price plus volume growth, 50bps margin expansion, and double-digit percentage growth in adjusted free cash flow.
Other expectations for 2021 include:
Revenue to be approximately $5.80 billion, excluding additional acquisitions; net income to be approximately $669 million; and adjusted EBITDA to be approximately $1.80 billion, or about 31.0% of revenue. Net cash provided by operating activities is expected to be approximately $1.575 billion; adjusted free cash flow at least $950 million, or 16.4% of revenue; and double-digit percentage increase in cash dividends and share repurchases are also expected.
For more information, visit the Waste Connections website at www.wasteconnections.com/susta....

Comments from Worthing F. Jackman
According to Worthing F. Jackman, "A more than 250 basis points higher than expected improvement in solid waste volumes and increased values for recycled commodities and renewable fuels drove adjusted EBITDA margins 50 basis points above expectations for the quarter.
"Moreover, we converted more than 50% of adjusted EBITDA(b) to adjusted free cash flow(b) in the year, while positioning ourselves for double-digit percentage growth in adjusted free cash flow(b) in 2021.
"Culture and values have guided our response throughout the pandemic, driving improvement in many areas in addition to financial, including safety, employee engagement, retention, and customer connectivity. We spent over $35 million in 2020 primarily directed to discretionary supplemental pay for frontline employees, and, among other initiatives, increased our minimum wage target to $15/hour, expanded benefits and provided scheduling flexibility to accommodate employee needs."
Mr. Jackman added, "2020 was also noteworthy for the pace of acquisition activity, which accelerated in the fourth quarter to drive another outsized year of activity and an incremental 2% rollover revenue growth from such acquisitions in 2021.
"Acquisition dialogue remains elevated and given the strength of our balance sheet, we remain well positioned to fund additional acquisitions, while also increasing return of capital to shareholders through opportunistic share repurchases and dividend growth. With expected solid waste pricing plus volume growth of 5% and increasing recycling and renewable fuels values, 2021 is already positioned for continued growth and margin expansion, with upside from any further reopening activity, recovery in the economy, or acquisitions completed during the year."
Mr. Jackman continued, "The strength of our results in 2020 and expectations for 2021 reflect our purposeful culture and differentiated strategy; moreover, they are a testament to the tireless efforts of our dedicated essential workers. We are extremely grateful for our employees' efforts to drive not only outsized financial performance during this challenging period but operational excellence as well, as they honor commitments to our customers, communities and each other."
Financial Impact from COVID-19
According to Waste Connections, throughout the COVID-19 pandemic, revenue from solid waste commercial collection, transfer and disposal has largely reflected the extent to which the slowdown in activity associated with shelter-in-place or other closure restrictions or requirements in effect since Q1 of 2020 have persisted.
Waste Connections report indicates improving trends since Q2 2020 include as follows: solid waste collection, transfer and disposal revenue improved from down 5.3% in Q2 to up 0.7% year over year on a same store basis in Q4, with reported solid waste volumes improving from down 9.6% in Q2 to down 3.1% in Q4.
Additionally, service resumptions or increases in frequency in solid waste commercial collection in competitive markets tracked, that had previously suspended or reduced service due to the COVID-19 pandemic, improved from recovery levels of 42% of such impacted revenue through Q2 to 56% at year end 2020.
Waste Connections stated that: "Recognizing the potential for financial hardship and other challenges, we looked to provide a safety net for our employees on issues of income and family health. To that end in 2020, we incurred over $35 million in incremental COVID-19-related costs, primarily supplemental pay for frontline employees, including pre-holiday "Thank you" bonuses paid out in the fourth quarter.
"The impact of the COVID-19 pandemic on our business, results of operations, financial condition and cash flows in future periods will depend largely on future developments, including the duration and spread of the pandemic in the U.S. and Canada, its severity, the actions to contain the novel coronavirus or treat its impact, and how quickly and to what extent normal economic and operating conditions can resume."
Company info