23rd Annual National Compost Conference coming September 11-13
Compost Conference to be held just prior to the opening of Toronto's new Anaerobic Digester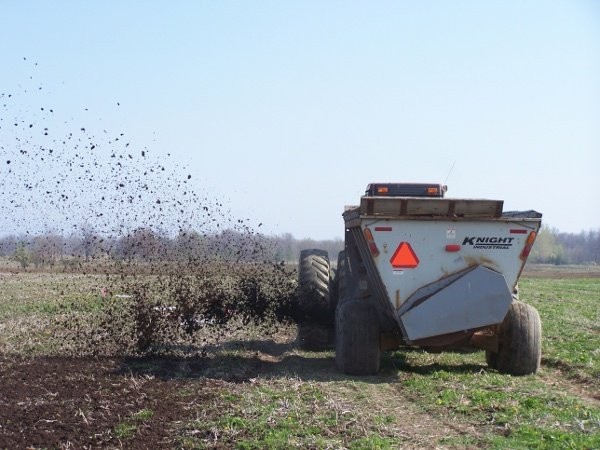 The 23rd National Compost Conference, this year titled "Where Compost Feeds the Soil", will be held in Toronto, Ontario taking place September 11-13, 2013 at the Eaton Chelsea, 33 Gerrard Street West.
This conference annually provides some of the most extensive opportunities for learning and networking available nationally for those engaged in organics recycling and compost marketing and utilization, providing a national forum. Participants will include representatives from all levels of government (particularly with interests in Environment, Agriculture, and Economic Development), industry (organic waste generators, compost system manufacturers and designers, facility operators, consultants and others) and academia.
This year's event is being held just ahead of the opening of Toronto's new anaerobic digester, and will feature sessions encompassing the full range of recycling options for organic residuals. In addition to updates on regulatory advances and standards development, the three-day conference will focus on technology, operational practices, feedstock management and markets. Community composting and partnerships with landscapers, master gardeners, farmers as well as parallel market industries such as peat and fertilizer production will be important conference discussions.
Visits to both composting and anaerobic digestion facilities as well as to Toronto's Exhibition Place, whose waste collection program is delivering a near 80 percent diversion rate, will form the basis of the conference tours. Add over 30 exhibitors as well as two optional pre-conference training courses and this year's conference offers a perfect "one stop" means to get up-to-speed on organics recycling in Canada.
According to the Compost Council of Canada; "Persistence pays off. Organics Recycling is finally on the increase across Canada. Much has been done; more is needed … and to fully capture the potential, you must be aware of the many dynamics, influences and players who have impact on your efforts and the development of organics recycling in Canada.
"And that's what our National Compost Conference is all about. While there is uniqueness in every program and regional opportunity, there are common themes and issues in our industry: feedstocks, collection, processing, operational efficiencies, markets and regulations."
The 23rd Annual National Compost Conference will be held at the Eaton Chelsea Hotel, 33 Gerrard Street West, Toronto, Ontario. According to the CCC, this conference venue, the Eaton Chelsea is offering special delegate rates starting at $159/night (plus applicable taxes and gratuities). For reservations, call 1-800-243-5732 and reference affiliation with the group: Compost Council of Canada.
For additional information and the full conference agenda, visit