USA Waste & Recycling's new Machinex-designed C&D MRF is up and running
50 tons-per-hour system designed to sort cardboard, metal, wood, aggregates, and fines from C&D waste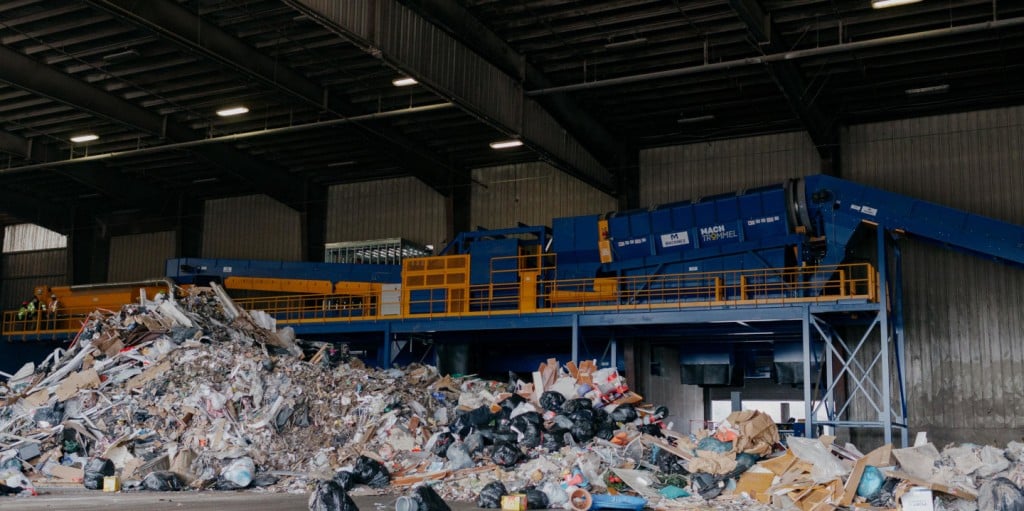 USA Waste & Recycling, one of the largest independently owned and operated waste management companies in New England, has recently started operating their new Construction & Demolition (C&D) System, located in Wilbraham, Massachusetts, near Springfield. USA Waste & Recycling chose Machinex to deliver their turnkey material recovery facility.
Meeting the objectives
The objective for USA Waste & Recycling was to process its own materials and obtain high purity levels, due to the rising cost of waste disposal.
Jonathan Murray, Director of Post Collection Operations at USA explains, "As a company we have been processing construction and demolition materials for over 25 years. This new system allows us to expand our reach further into Massachusetts, helping our customers meet their own recycling goals, increasing recycling in our state and most of all, having a positive impact on the environment by removing materials from the waste stream and reusing them in new products."
50-ton-per-hour C&D system
USA Waste & Recycling's 50 tons-per-hour system is designed to sort recyclable materials such as cardboard, metal, wood, aggregates, and fines from construction and demolition waste.
Machinex' system includes a ACTION TAPER-SLOT vibratory finger screen, a MACH Trommel and two cross-belt magnets. Finally, a CBI AirMax separator removes light materials from heavy ones. The ability to manually pick wood at multiple sorting stations makes recovery of a large quantity of wood possible and the dense out units are excellent at removing light weight contaminants and allowing for easy quality control of the heavy material.
"Machinex distinguished itself for its responsiveness and quick results with an impressive layout, thanks to its installation and start-up teams, who finished earlier than anticipated," says Jonathan Murray. "We really appreciate Machinex's work and flexibility to deliver the system ahead of time. The team at Machinex was a pleasure to work with from design through installation and start-up."