Sci-Aps new LIBS handheld analyzer features dual burn technology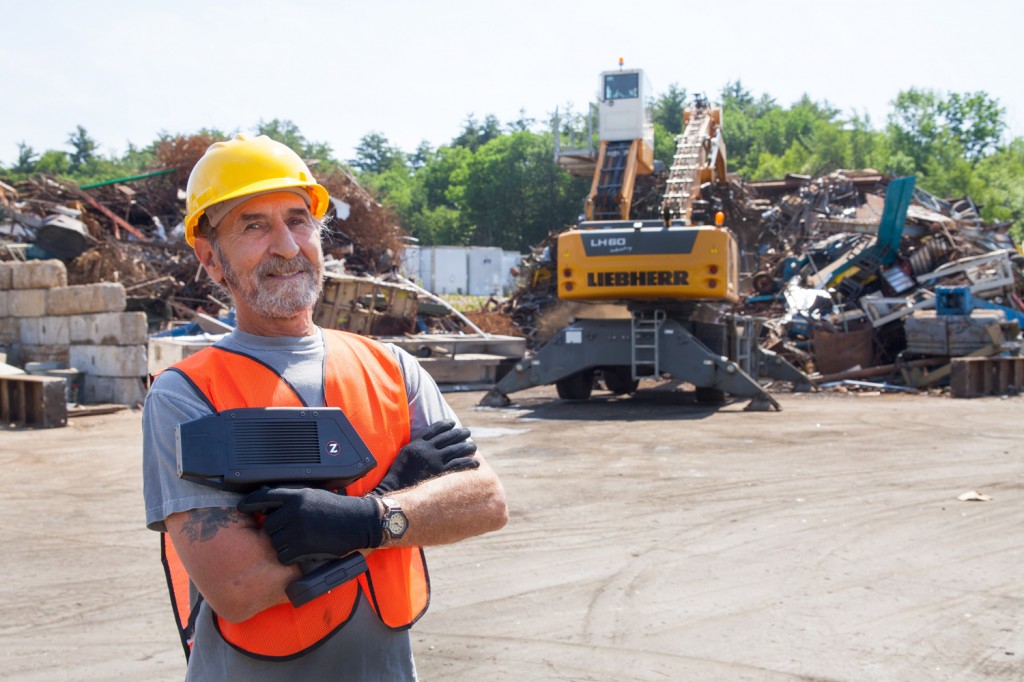 SciAps has introduced their new generation SciAps Z-901 handheld LIBS analyzer for application in scrap metal and recycling as well as a range of applications. Similar to their new XRF platform, the Z-901 features an all-new ergonomic design, a 0.5 lb. weight reduction down to about 3.5 lb (1.6 kg), improved heat dissipation, and completely updated software and processing electronics.
The Z-901 features the first-ever "dual burn" technology. Users can either use an "air burn" method or argon purge testing. Air-burn eliminates the need for argon canisters and offers rapid material sorting and identification. Users in recycling and other applications can also insert a small argon canister, switch to the "argon purge" app and calibration, and obtain the higher precision and improved limits of detection that have been well-established in LIBS and spark OES technologies.
According to Sci-Aps, with a whole new form factor, the new LIBS units are better balanced, narrower, with a tapered snout for easier access to welds and hard-to-reach places, with a rear-facing display that provides easy viewing. This analyzer is designed to be much faster than anything on the market, with initial results displaying in one second.
The Z-901 is available for alloy, mining exploration and geochemistry, forensics as well as scrap recycling and other analytical applications. It also comes with desktop/tablet software allowing users to add elements and generate custom calibrations.

"We've taken all the knowledge we've learned about LIBS technology over the past five years and completely updated the unit - making it lighter and faster with a great new user interface. And now we're offering this revolutionary dual-burn option that nobody else has," said Don Sackett, CEO and co-founder of SciAps, Inc.
"With the pandemic-driven shutdowns and travel restrictions, 2020 was a tough year," he added. "But rather than cutting our budget, we invested in technology so that when things opened up again, we'd have something great to offer our customers. We're really excited to launch the new family of LIBS products."
Company info
5452 Aerospace Drive
Laramie, WY
US, 82070

Website:
sciaps.com
Phone number:
339-927-9455
Read more