Organic Meadow becomes exclusive dairy beverage partner for TerraCycle's Loop platform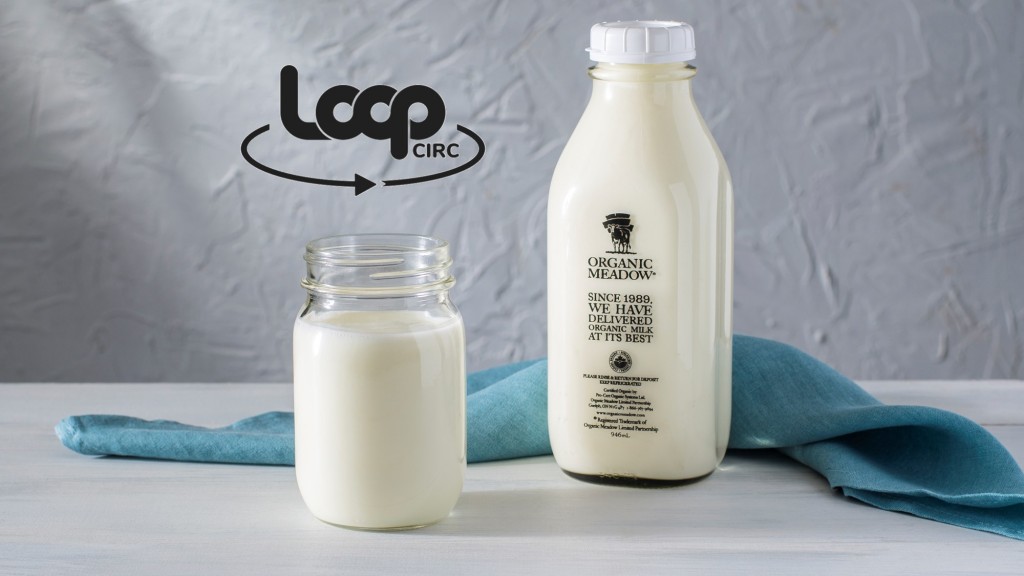 Organic Meadow has partnered with global sustainability leader, Terracycle's Loop, and has officially launched on the platform.
Loop is a reuse shopping platform and home delivery system, designed to eliminate waste by offering consumers their favourite household products in reusable, refillable, zero-waste packaging formats. Following successful launches in France, the United States and the U.K, Loop entered the Canadian market on February 1, 2021 in the Greater Toronto Area.
As the exclusive dairy beverage partner for Loop in Canada, Organic Meadow continues its commitment to sustainability leadership, by offering the system's first (and only) dairy beverage - Organic Kefir - packaged in its iconic 946ml reusable and refillable zero-waste glass bottle.
"Loop has done a wonderful job at advancing the zero-waste movement globally," says Nancy Korva, Senior Vice-President of Organic Meadow. "As Canada's original organic dairy, Organic Meadow's history is rooted in sustainability, which is why we're naturally excited to partner with Loop in our united efforts to create a more circular future."
"From multi-national brands to smaller local brands, Loop provides a platform designed to eliminate waste at a time when the world is facing a waste crisis. Organic Meadow is the epitome of a company doing what is best for the environment while heeding the call of its customers," said Tom Szaky, CEO and founder of Loop.
Related Articles
Traditionally, waste management companies have operated using a simple "management of waste" approach to operating a MRF. Throughput targets and continuous operation (minimal downtime) were the main driving forces. The industry has changed however, and the focus moving forward is now on optimizing system performance and reliability, in conjunction with increasing recycling rates and a drive for a "greener" and more sustainable tomorrow.
When considering the addition of, or upgrade to, an "intelligent" MRF, for municipalities or private operators, the main factors should always be the client's (operator) current requirements, and evolving market needs, which include throughput, reliability, output quality, and adaptability. Equally important is a full understanding of what is really expected from any proposed system. Having an engaged and focused mindset for the project with the client from the beginning, will impact and drive the entire design process. This then impacts the overall project result, through to the productive, efficient, ongoing operation of the facility itself.