Can Manufacturers Institute now accepting proposals for aluminum beverage can capture grants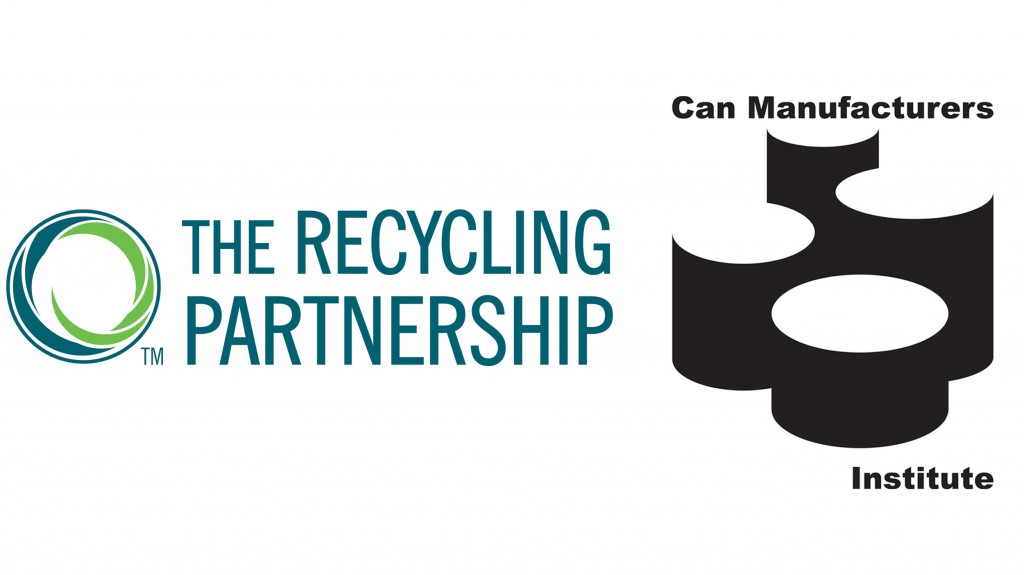 The Can Manufacturers Institute (CMI) and the Recycling Partnership have announced requests for proposals (RFP) for aluminum beverage can capture grants, sponsored by can manufacturers Ardagh Group and Crown Holdings, that will fund eddy currents, robots and other equipment or process improvement activities to capture used beverage cans at Material Recovery Facilities (MRFs).
The Recycling Partnership joins as a strategic partner by fulfilling several critical roles in the grant program including evaluating and assessing the proposals submitted, as well as executing the grant program overall.
The program will begin as a pilot effort in the Southeast region, enabling grant partners to evaluate effectiveness and apply learnings. This grant program focuses on the Southeast region because of its strong potential to significantly increase the recycling rate for aluminum beverage cans.
There will be two rounds of applications, with the first round closing on Feb 19 and the second round closing on March 31. After all proposals have been submitted, the partnership will evaluate the proposals based on criteria including the anticipated number of additional used beverage cans (UBCs) captured, the potential for replicability in future projects, the ability of the applicant to successfully implement the project and measure its success and the applicant's ability to leverage additional financial resources to support the project.
CMI, along with funding partners Ardagh and Crown, will provide feedback during the grantee selection process. The first grantee is expected to be announced by March 31, 2021, and the remaining grants will be awarded by June 30, 2021. Grantees are expected to provide initial impact results by the end of 2021.
The MRFs that receive grants will be able to capture and sell beverage cans that are currently being lost or uncaptured at the MRF. While aluminum beverage cans are consistently one of the most valuable materials by weight in the recycling stream, a recent CMI study indicated up to one in four beverage cans are missorted at a typical MRF. Capturing these cans will provide critical revenue to MRFs, many of which struggle with sortation costs higher than revenue earned from selling recyclables. It also means additional aluminum will be recycled into new cans or other useful, recyclable products.
This is important since making an aluminum beverage can with recycled material generates more than 90 percent less greenhouse gas emissions than making a can from primary material. Aluminum beverage cans are infinitely recyclable and contribute to a true circular economy.
This grant program is the latest aluminum beverage can industry effort to build on its industry-leading recycling rates. The grant program will foster additional examples of MRFs that have successfully invested in can capture equipment, providing case studies to spur more MRFs to invest in aluminum can capture.