Editor's Letter: Intelligent automation, data and the evolving MRF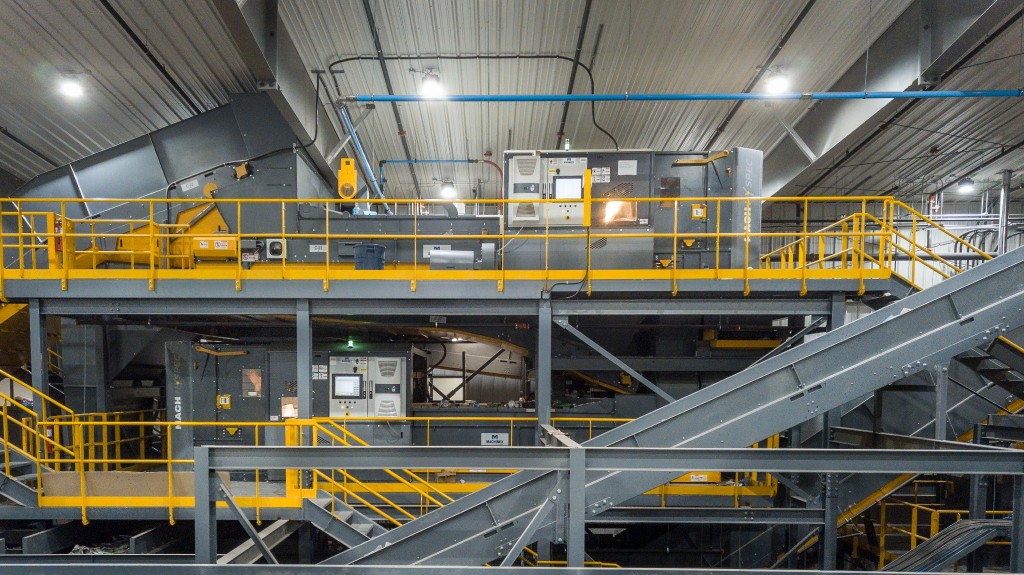 The 2020 MRF Summit held in November included the session "Improve Efficiency and Productivity Through Technology," which reflected poignantly on one of the key positives our industry can take away from an otherwise extremely challenging year. That is while our industry may be changing rapidly with respect to the types of materials and degree of contamination in our inflowing recycling streams, and continues to deal with very complicated labour, global market and geopolitical issues, the advances being made in automation technology and data capture may very well be the most important factors that will drive us forward.
Of course, there are a variety of monumental tasks at hand for our industry: building sufficient available local end markets and establishing true design for recycling at the manufacturing and supply level, not to mention educating consumers and businesses on how to help reduce contamination in the stream at the source.
While all of these are progressing in small steps, they still seem a long way off from being a part of our reality. It is technological progress then, combined with our effective use of data, that will provide the most gains in worker safety, cost efficiency, and the ability to create in-demand recovered materials with the precision and purity required, through this next decade.

At the MRF Summit, the technology session was moderated by industry veteran and consultant Michael Timpane from Resource Recycling Systems (RRS), and included speakers from AMP Robotics, Machinex and GFL Environmental.

To start things off, Timpane set things up with a discussion about key trends that are working to drive the rapidly shifting focus at today's material recovery facilities. He pointed to drastic changes in the waste stream overall, especially with respect to plastics and paper, packaging and food waste, in composition, size, volumes and density.

"Just five years ago, there were still MRFs being built to sort newspaper," he said. "So the bulk of the mechanical sorting up front had to do with focusing on about 50 percent of the flow - newspapers, magazines and graphic papers - that they were trying to capture from the rest of the stream."

Newsprint is now far from the most common or valuable material flowing through a MRF. In 2020 there has been a significant increase in OCC due to massive increases in online shopping, for example. In our waste stream there are now dozens of different types of material with potential value, compared to about one decade ago, when this total was less than 10 categories on average.

Timpane also pointed to other current MRF trends, including the dynamic shift in end market demand, as well as the devaluing of some high-revenue materials such as post-consumer resins and sorted office paper. In addition, costs for energy, labour and many other factors have risen significantly, overall by an estimated 75 percent since 2010. Meanwhile, Timpane said contamination of incoming residential streams in the U.S. has gone from somewhere around seven percent in single-stream systems, to about 25 percent, on average in 2019, based on recent data from The Recycling Partnership. These numbers are similar for Canada.

With all of this in mind, the MRF Forum technical session went on to focus mainly on the rise of artificially intelligent robotic sorting technology. According to speaker Rob Writz from AMP, rates are currently at about 70 picks per minute per robot, and there are currently hundreds of installations around the world, a number that has risen in North America at least two-fold in the last year and continues to accelerate.

Going forward, it is the advancement in automated robotic sorting, combined with the improvement of data capture and usage, that will drive our industry forward.
This article was originally published as the letter From the Editor in the November/December 2020 edition of Recycling Product News, Volume 28, Number 8.

For more on this topic, see our Editor's byline from the Nov/Dec. 2020 edition: "You can't manage what you can't measure: recycling with AI-powered robotics," in which we dig down with Rob Writz into the nature, progress and promise of this relatively new frontier in recyclables sorting technology at the MRF.