You can't manage what you can't measure: recycling with AI-powered robotics
AMP Robotics' Rob Writz talks robot power, material intelligence, and the future of the MRF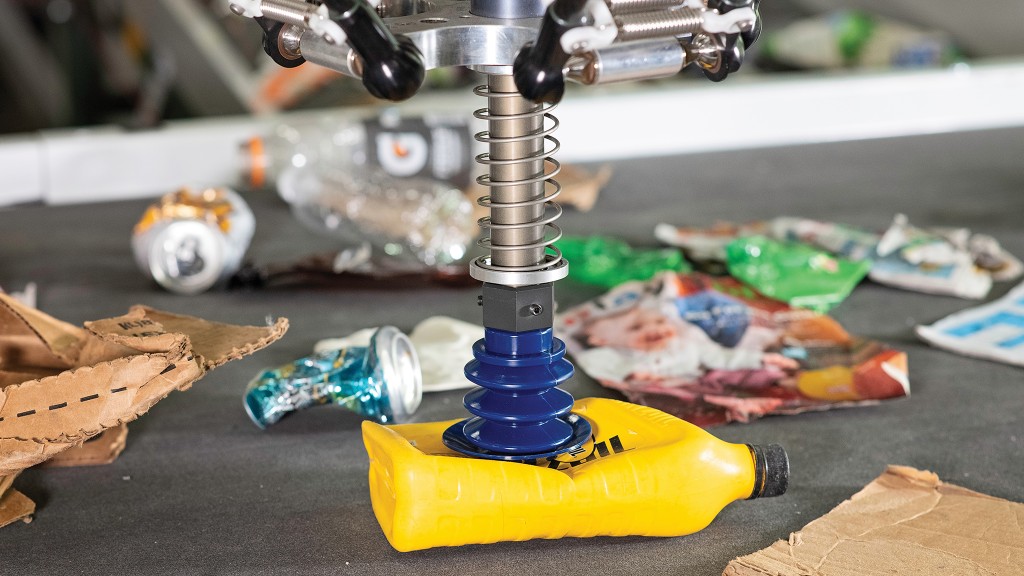 At the 2020 MRF Summit in November, hosted jointly by ISRI and SWANA, Rob Writz, director of business development for AMP Robotics, was one of three panellists in a session titled: "Improve Efficiency and Productivity Through Technology." Along with Will Herzog from Machinex; Brent Hildebrand, GFL's director of recycling; and moderator Michael Timpane from industry consulting firm Resource Recycling Systems (RRS), the session focused on the very important role automation, artificial intelligence, and specifically, robotic sorting technology, have played so far, and will play, as our industry continues to evolve rapidly through the next decade.
According to Rob Writz, while it has not been long since robots first made inroads into recycling (since about 2016) the impact they're having on the productivity and efficiency of materials recovery facilities (MRFs) is now clearly evident.
"Robots address many of the central challenges the recycling industry currently faces, from worker safety and bale purity to labour shortages, all while lowering the overall long-term cost of recycling," said Writz.

Most recyclables sorting robots deployed today use some form of artificial intelligence software, combined most commonly with near-infrared or optical sensors. The latter is now more common and uses a video camera, not too dissimilar from what might be used in the average smartphone, but more industrialized.

AMP's robots are integrated with an optical sensor and AI to digitize objects that pass by on a conveyor belt. Colours, shapes, textures, logos and other traits are detected, and correlated with material types so that the platform learns to identify objects in the same way a human does.

According to Writz, AMP is the only robotics manufacturing company focused on the recycling industry (of which there are currently less than 10 major manufacturers globally) that has developed both their in-house artificial intelligence and engineering software, as well as the robotic hardware and components. AMP's software is designed to understand the heterogeneity, value and contamination in solid waste streams, and it grows smarter and more effective over time as AMP's fleet of AI-guided robots expands.

"This is material intelligence - a new category of information," wrote Writz in a recent blog. "The power of AI as a tool for boosting productivity and efficiency is still in its early stages, and we're working with innovative customers like GFL Environmental on new product development efforts. We've been successfully beta testing solutions that will help the industry take advantage of this burgeoning potential."

Artificial Intelligence is taking hold currently in many industries where material flow is a factor, including electricity, wastewater and water utilities.

"Each developed and deployed a form of meter to cost-effectively count the movement of its material, then deployed various efficiencies to become 'smart utilities,'" said Writz. "As its sophistication and value grows, AI technology powering robots can become the material flow meter for recycling, helping operators understand not just the what, but the why, behind changes in the material they're processing."
Rise of the robots
The first robots were a Cartesian design which moves in one dimension, relatively slowly. Most robotic providers today are using some form of a Delta robot suspended above the belt, which moves in three dimensions at once.

AI-powered recycling sorting robots are now very accurate in detecting and capturing a wide range of core commodities at the MRF. Currently, AMP's sorting robots can recognize about 35 separate categories of materials. This number is increasing with regularity as is the speed with which material is captured from a belt.

"We've gone from about 10 to 20 picks per minute to where we are now, at 70 to 80 picks per minute, per robot arm."

In comparison, the average human picks at best 30 to 40 per minute, and this rate is hard for a person to sustain consistently over an eight-hour shift.

Robots are not only increasing throughput at the MRF, they're helping ensure worker safety by eliminating hazardous jobs, and keeping the MRF resilient to fluctuating macro economic and other influences. With all these benefits, relatively quick ROI depending on various factors, and easy integration into existing facilities, Writz said they are being added at a very high rate around the world.

"There's probably several hundred robots deployed now in North America, for single-stream and dual-stream applications and also some in C&D," said Writz. "That's probably two to three times the number of installed units, compared to where we were at this time, last year."

Since the onset of COVID-19, demand for AI and robotics technology has definitely accelerated. Writz said businesses are increasingly turning to automation to keep employees safe amid social distancing requirements, navigate ongoing labour shortages to remain operational, and adapt to spikes in residential volume and evolving material types caused by abrupt shifts in consumer buying patterns. Through 2020, AMP has seen a significant increase in orders and interest in deploying its technology on a larger scale to address these challenges.

The company's robotic deployments now span North America, Asia and Europe. Within the United States, AMP's footprint covers more than 20 states, including California, New York and Florida, and their first North American deployment of robotic sorting of construction and demolition debris is planned to be up and running in early 2021. This latest milestone for AMP follows the achievement of one billion picks for its fleet of AI-guided robots over a 12-month period, as of earlier this year. In 2020, the company also received recognition including Fortune's "Impact 20," Forbes' "AI 50," and Fast Company's "World's Most Innovative Companies."

In November, AMP announced that the company has signed a long-term agreement with Waste Connections to deploy 24 AI-guided robotics systems throughout the U.S. The deal is AMP's largest to date, and Waste Connections plans to deploy the systems on container, fibre and residue lines across numerous materials recovery facilities.

At Waste Connections, AMP's AI platform will precisely identify different types of plastics, including polyethylene terephthalate (PET or PETE), high-density polyethylene (HDPE), low-density polyethylene (LDPE), polypropylene (PP), and polystyrene (PS), sorted further by colour, clarity and opacity, along with different form factors - lids, tubs, clamshells, cups and more.

Commenting on their new relationship, Matanya Horowitz, founder and CEO of AMP Robotics, said "We're thrilled to be supporting Waste Connections' commitment to expanding resource recovery as we extend our efforts to modernize recycling operations and advance a more circular economy. To see such a robust expansion of our pipeline and mark this milestone in a year upended by COVID-19 is a testament to our industry-leading technology."
Data and AI to the future
So, what's next for AMP and AI-powered robotic sorting at the MRF?
Writz says the next step in their product development is to further integrate AI and data collection into the MRF, allowing operators to, for example, graphically compare material stream data to historical baselines, define material count thresholds and create alerts triggered by movement above or below these thresholds. MRF operators will also soon be able to efficiently export data for further analysis and integration into business intelligence platforms. "The intention is to deliver real-time monitoring and analysis of material composition as it flows through a facility, providing visibility into and feedback about material streams."

According to Writz, with data and tangible metrics, operators can get ahead of mechanical or configuration-based issues and communicate much better with business partners or key staff in the facility.

"You can't manage what you can't measure, and the industry recognizes this," writes Writz in his recent blog. "As we continue to listen to and partner with the industry, we're focused on enabling action based on data. The continuous improvement of our software infrastructure enhances these data-based capabilities, and we're regularly adding new categories of material for identification."

Currently, AMP is working with some of their early adopters and beta customers on a new product scheduled for release at some point in 2021.

"It's in beta mode, with customers including GFL," said Writz in a recent interview with RPN. "It will allow the MRF operator to better interact with the data to view all these different commodities in the MRF over different periods of time. For example, they could ask, 'How much aluminum UVC has exited their point of last chance, or how much residue?' They can then begin to quantify or understand the amount of material they may be losing and make changes in the system to capture more of a given material."

He continued, "It is something that we plan to roll out in 2021 to really help MRF operators access this data in a way that we think they haven't actually ever seen before. This is the material count information. In some ways we view it as "the missing link" of data that's going to become really useful for operators as they understand the flow within their facility and at different points in the facility.

"As we look to the future, it's AI that offers great potential to continue to transform recycling, delivering more value to MRFs and beyond. Today's MRF will evolve from material hubs into information hubs. As we extend our efforts to deploy technology that shifts the economics of the industry and grows the circular economy, further embracing AI and the data and insights it yields will keep the industry moving forward."
Related Articles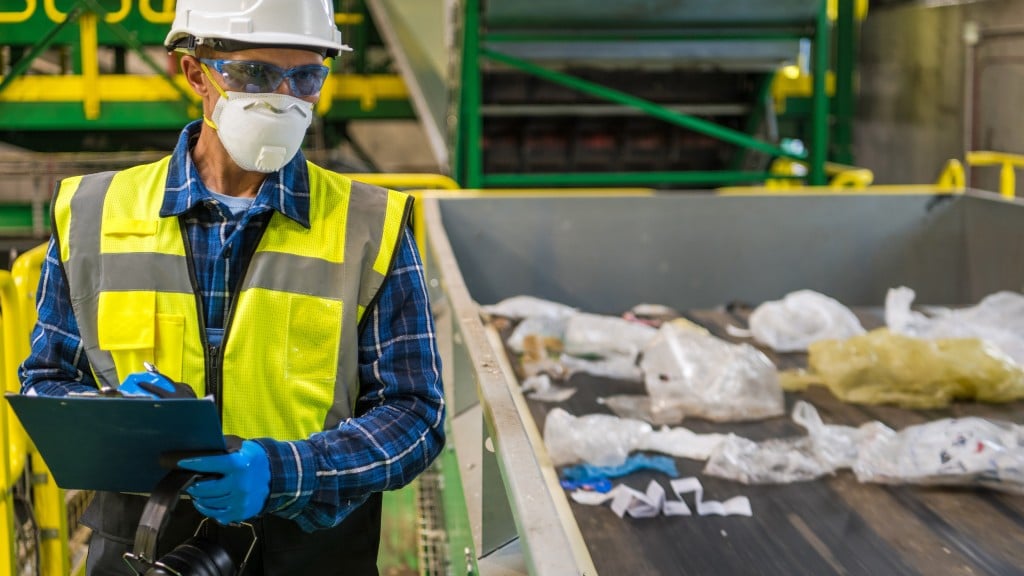 Canada Plastics Pact's five-year roadmap looks to drive a circular economy for flexible plastics