Eriez website now lets customers view refurbished equipment online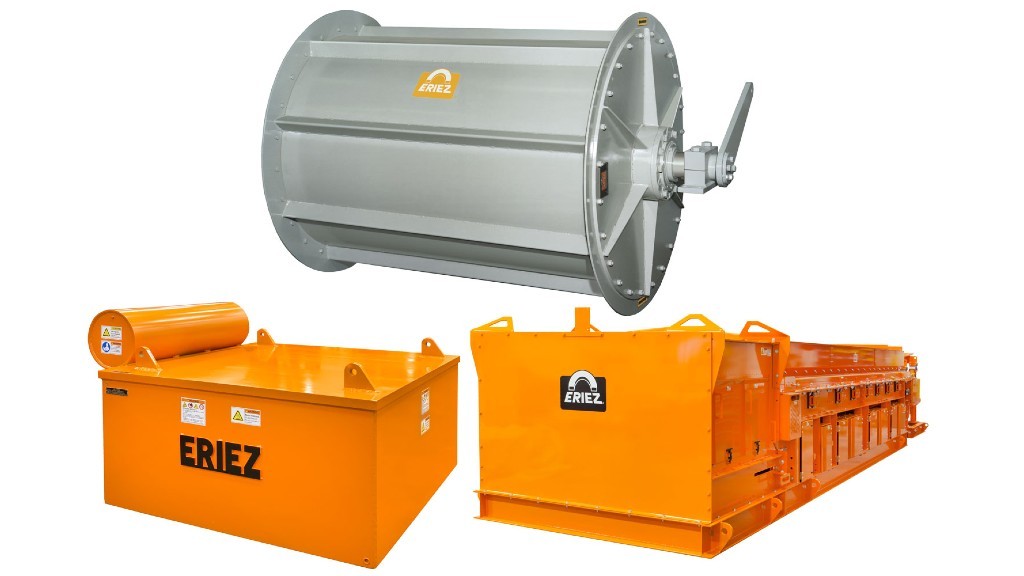 Eriez recently added a feature to its website which allows customers to view the refurbished equipment currently available. Every piece of Eriez refurbished equipment is repaired by the experts at the company's service centre, ready for quick shipping and backed by an "as new" warranty.
The Eriez service centre, located in Erie, Pennsylvania, is equipped to remanufacture even the most complex systems. The fully staffed service center employs trained technicians and houses the machining, fabricating and welding capabilities necessary to rebuild all Eriez equipment.
Eriez says its refurbished equipment is guaranteed to operate at original equipment standards. "We stand behind our promise with our as-new warranty and make our team of professionals available 24/7, should an unexpected issue arise," explains John Klinge, Eriez Director of Strategic Sales-Aftermarket.

The wide range of refurbished equipment typically available from Eriez includes eddy current separators, drum magnets, wet drum separators and suspended electromagnets. According to Eriez, the refurbished equipment web page is updated with newly refurbished equipment as it becomes available.
More from Metals Recycling
But we've been successfully sorting paper on the front end with optical sorters since 2005. Why have we been so successful? Because we know it's not JUST about the optical. We focus on your entire operation, so you make the most of your fiber line. Is your optical sorter living up to its potential? Call us at 203-967-1100 for a free system evaluation.
Traditionally, recyclers across Canada have sent a huge percentage of their recovered scrap metal to Hamilton, Ontario, or Pennsylvania in the U.S., via open-top rail cars and truck trailers. The scrap is then melted down and turned into new steel. This is still the case for much of our scrap steel, but recently the growing trend toward containerization has introduced new opportunities for efficient, cost-effective shipping of both non-ferrous and ferrous materials to overseas markets.