LEFORT shear baler boosts production and decreases costs for Dimeca Metals in Mexico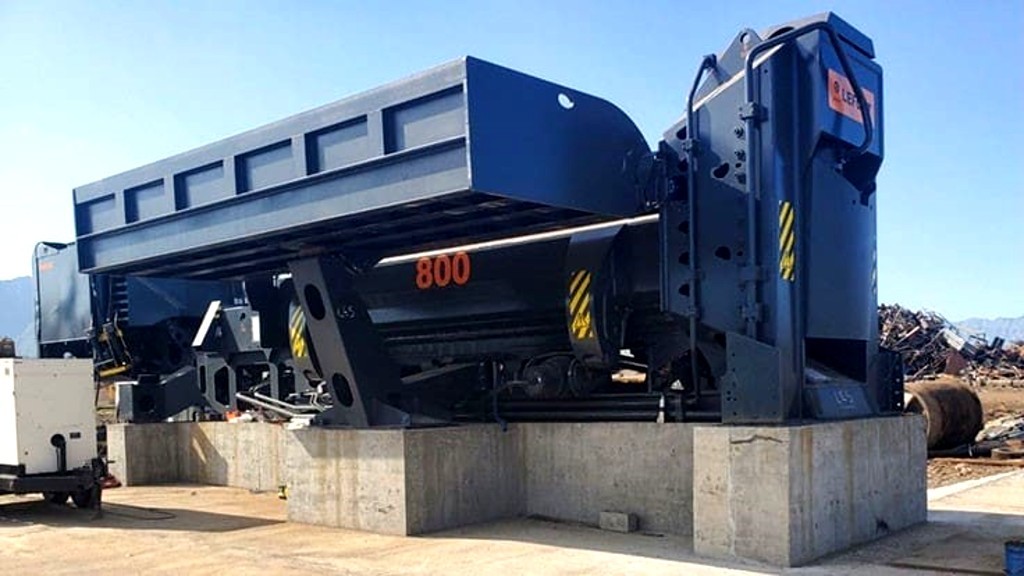 Dimeca Metals in Monterrey, Mexico recently installed a new LEFORT shear baler, a model SB800 with an added loading table designed to increase production up to 20%. This marks the third and largest LEFORT shear baler that Dimeca now operates in Mexico.
Dimeca also operates a LEFORT SB660 crawler shear baler at their facility in Guadalajara, Mexico, and an SB770S stationary shear baler machine in the city of Saltillo.
Ricardo de la Pena, CEO of Dimeca, says the production rate of the new shear baler has exceeded his expectations, and that they are cutting materials that allow them to save a lot of cost. Most important he says they finally were able to process some very large piles of scrap that they had previously not been able to.
"We are very happy with this machine," stated de la Pena.
The new LEFORT SB800S stationary shear baler in Monterrey provides 800 tons of shearing force, two-times 355- tons per lid force, and a 200-ton pusher ram. This machine also features a 23-foot (7 meter) box, and a 230 kW electric motor driving state of the art Bosch Rexroth pumps and a LEFORT engineered hydraulic system. Lefort shear balers also come standard with automatic shear & box lubrications system, hydraulic bottom blades fastening system, modem for off-site trouble shooting and a remote control system to allow just one employee to operate the machine from their loader.
According to Lefort, their machines are designed to process ferrous and non -ferrous scrap metal. The SB800S machine is from the monoblock range of equipment and is designed for cutting and baling of all types of scrap material. Lefort monoblock machines come in four configuration options: stationary, portable, crawler or towable.