Recycling industry veteran Sam Gershowitz honored with ISRI Lifetime Achievement Award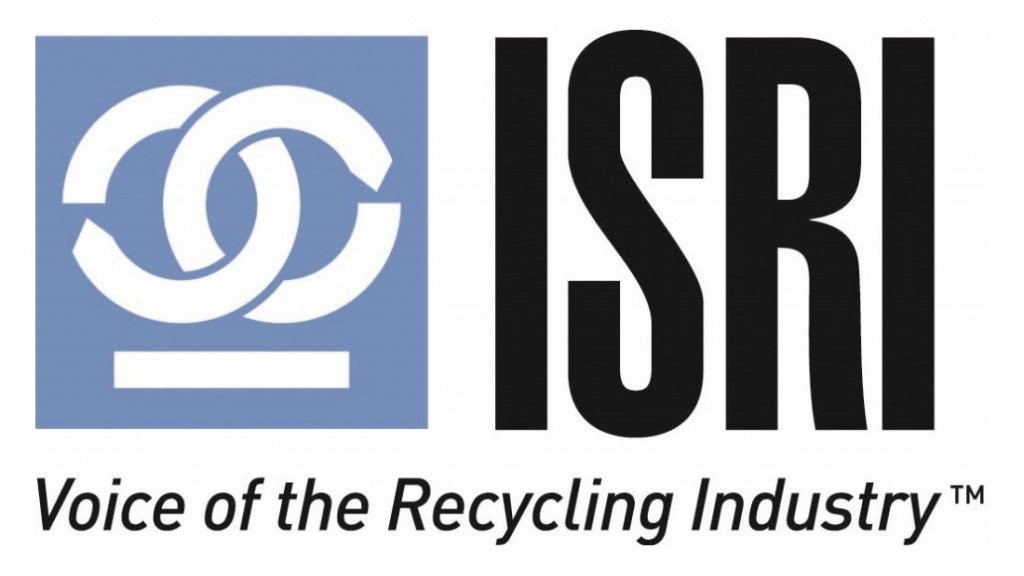 In recognition for his contributions to, and years of service in the recycling industry, the Institute of Scrap Recycling Industries (ISRI) presented Sam Gershowitz with its 2020 Lifetime Achievement Award during ISRI's 2020 Virtual Awards Ceremony.
"Sam's commitment to the industry and drive to better the lives of his employees is truly unmatched," said ISRI President Robin Wiener. "From his work ethic to the many ways he benefits his community through numerous philanthropic efforts, Sam and Gershow truly embody the best of all our industry has to offer. ISRI is proud to recognize Sam with its 2020 Lifetime Achievement Award."
The son of Polish and Russian immigrants to the United States, Gershowitz quit school at age 17 to support his family in Brooklyn, N.Y. On his days off from work, he would travel to the Hamptons on Long Island, where he noticed abandoned cars and scrap metal on the side of the road along the way. To address this problem, he founded Gershow Auto Parts & Wreckers in 1964. In 1981, he changed the company's name to Gershow Recycling to reflect the company's growth and overall commitment to recycling and conservation, later adding the motto "Conserving the Future by Recycling the Past."
From its start as a two-person operation with a tractor-trailer, a boom truck, and a portable car flattener, Gershow has grown to nine facilities employing more than 750 people on Long Island and in Brooklyn, processing ferrous and nonferrous metal, paper and plastics.
"I want to thank ISRI for this wonderful honour," Gershowitz said. "Being recognized by one's peers is the highest honour one could receive. A lot of hard work and long hours went into Gershow Recycling. It is our people, along with our dedicated managers — some who have been with Gershow for more than 25 years — and our employees that have made Gershow the success it is today."
Gershow is a third-generation family business, with his sons Kevin and Elliot running the day-to-day operations, his son-in-law Jonathan Abrams and his grandson Alexander being part of the company. "I am truly a lucky man to be able to work with my family every day," he said.
Over the years, Gershowitz invested in the equipment, technology, property, and people that would ensure his continued success. He proudly states that the company has never laid off a single worker, even in the worst economic conditions. Gershow Recycling's philanthropic endeavors have included support for cancer-related charities, scholarships for students pursuing engineering or environmental studies degrees, and donations of the use of its junk vehicles to local first responders, as well as contributions to environmental organizations.
ISRI's Lifetime Achievement Award honours Gershowitz' vision and tenacity in creating what is now one of Long Island's best-known and largest environmental and manufacturing companies.
More from Industry News
Single-Ram and II-Ram High-Capacity Balers
At Machinex, we've been designing sorting systems for over 35 years, so we know how essential it is for MRF operators to have a baler they can trust and not worry about its operational reliability. This is why we design and manufacture reliable single-ram and II-ram high-capacity balers to specifically help optimize their operations.
Watch the video of our expert who presents the main features of Machinex balers delivering these important benefits:
Easy & accessible maintenance
Reduced maintenance & bale handling costs
Energy savings
Optimal bale density
For C&D recyclers, waste haulers, demolition contractors and landfills, there is a growing opportunity to profit from rethinking processes. Although every operation is different, by streamlining the front end of the C&D operation processes with purpose-built technologies, recyclers can tap into new end markets, accommodate higher material volumes, stay ahead of regulatory restrictions, increase recovery rates and add commodity revenue, while decreasing labor and other costs.
Download the new eBook to learn about:
Finding opportunities in the alternative to landfilling C&D
How facilities can increase their profits from C&D
Using the right C&D processing technology in the right locations