Eberhard Group partners with ZenRobotics to build AI-driven recycling plant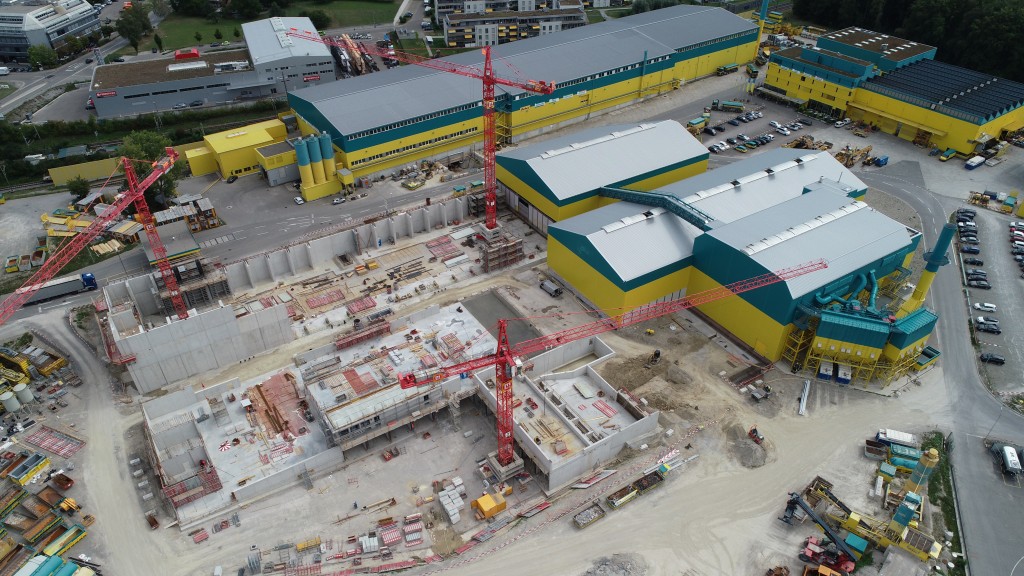 Circular economy pioneer Eberhard has made a major investment into a new recycling plant that will convert mixed construction waste into valuable secondary raw materials.
Advanced AI and smart robotic waste sorting technologies by ZenRobotics will be used at the plant to capture high purity fractions from C&D waste. The recycled materials are then converted into new building materials for the construction industry.
The Eberhard Group is a Swiss family-owned company and long-term customer of ZenRobotics. Eberhard is building a new recycling plant called EbiMIK (short term for Eberhard - materials in circulation) in Oberglatt, Switzerland, to be completed by fall 2021. The new high-capacity plant of 200 tons per hour will feature an advanced robotic sorting system by ZenRobotics that includes two parallel lines with multiple high capacity heavy duty robots on each line. The job of the robots is to capture high-value and high-purity materials from mixed construction and demolition. These recycled materials recovered by the robots will be converted at the new plant into raw materials of equal quality as the primary materials.
Eberhard's new recycling plant is a hallmark example of the circular economy in practice and demonstrates how waste can be turned into new value. Construction and demolition waste is a considerable source of secondary waste materials worldwide. In the European Union, it makes up approximately one third of the total waste generated. The EU's target is to recover, recycle or reuse at least 70% of this waste by the end of 2020.
At present, many of the material streams from C&D waste are not suitable for reuse or high-grade recycling. Instead, mixed construction waste is still widely used today as low grade material or is even dumped. In Switzerland, 10 percent of the total 7.5 million tons of C&D waste generated per year is sustainably recycled today.
More from C&D Recycling
But we've been successfully sorting paper on the front end with optical sorters since 2005. Why have we been so successful? Because we know it's not JUST about the optical. We focus on your entire operation, so you make the most of your fiber line. Is your optical sorter living up to its potential? Call us at 203-967-1100 for a free system evaluation.
Traditionally, recyclers across Canada have sent a huge percentage of their recovered scrap metal to Hamilton, Ontario, or Pennsylvania in the U.S., via open-top rail cars and truck trailers. The scrap is then melted down and turned into new steel. This is still the case for much of our scrap steel, but recently the growing trend toward containerization has introduced new opportunities for efficient, cost-effective shipping of both non-ferrous and ferrous materials to overseas markets.