CarbonLITE develops marketable product from used bottle caps and labels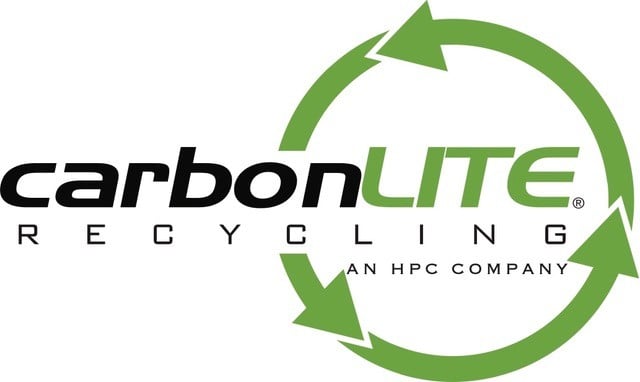 CarbonLITE, the world's largest recycler of plastic beverage bottles, has developed a pelletized material using the caps and labels from the plastic bottles it recycles. It is targeting the injection molding industry with its new offering, a blend of polypropylene and polyethylene dubbed CaPOLabel.
The new product is produced from post-consumer beverage container caps and labels that are ground into flakes and thoroughly washed prior to pelletizing. Using a patented process, the flakes are extruded into a fully homogenized resin.
"CaPOLabel is an investment in and further dedication to our mission of resource preservation, sustainability and a circular economy," said Jason Farahnik, CarbonLITE's director of strategy and development. "We are taking materials that would otherwise be destined for landfills or our oceans and waterways and creating a valuable low-cost post-consumer product."
By enabling customers to avoid the use of virgin plastic produced from petroleum, each of CarbonLITE's three facilities prevents the release of over 60,000 tons of carbon emissions annually. CarbonLITE also provides recycled PET produced from ocean-bound plastic waste, a first in the industry, for all types of PET packaging, thereby further helping to keep the marine environment free of plastic pollution. Additionally, the company's PinnPACK Packaging subsidiary specializes in food packaging made from post-consumer recycled plastic.
"We are always looking for ways to reduce waste and to make it easier for consumers to recycle effectively and efficiently," Farahnik said. "Unlike other post-consumer materials that trade at premium prices over virgin alternatives, CaPOLabel will always be priced below virgin material."
More from Plastics Recycling
Single-Ram and II-Ram High-Capacity Balers
At Machinex, we've been designing sorting systems for over 35 years, so we know how essential it is for MRF operators to have a baler they can trust and not worry about its operational reliability. This is why we design and manufacture reliable single-ram and II-ram high-capacity balers to specifically help optimize their operations.
Watch the video of our expert who presents the main features of Machinex balers delivering these important benefits:
Easy & accessible maintenance
Reduced maintenance & bale handling costs
Energy savings
Optimal bale density
For C&D recyclers, waste haulers, demolition contractors and landfills, there is a growing opportunity to profit from rethinking processes. Although every operation is different, by streamlining the front end of the C&D operation processes with purpose-built technologies, recyclers can tap into new end markets, accommodate higher material volumes, stay ahead of regulatory restrictions, increase recovery rates and add commodity revenue, while decreasing labor and other costs.
Download the new eBook to learn about:
Finding opportunities in the alternative to landfilling C&D
How facilities can increase their profits from C&D
Using the right C&D processing technology in the right locations