ISRI and SWANA partner to host virtual MRF Summit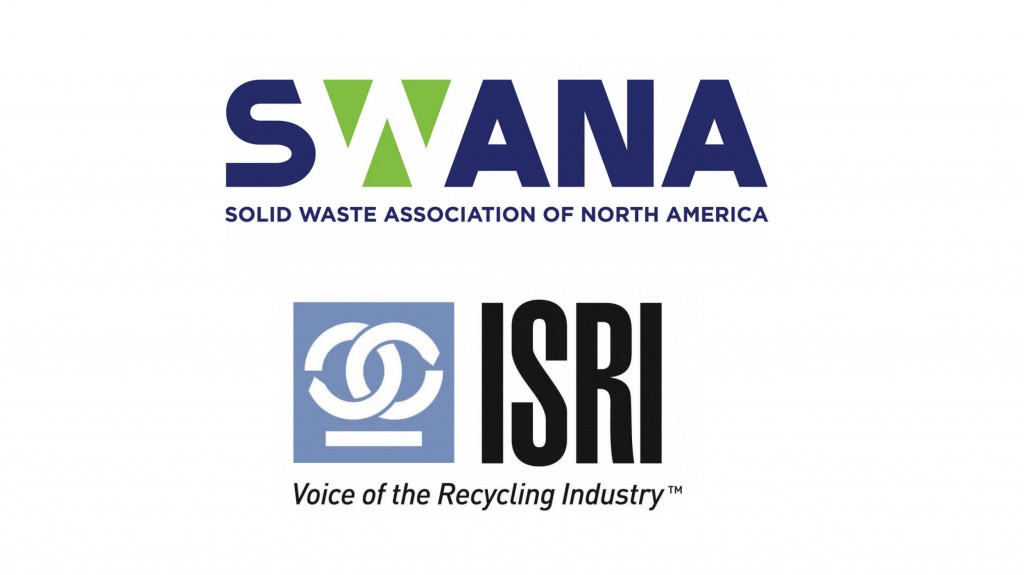 This year's virtual event will explore key issues affecting Materials Recovery Facilities and recycling, including the impact of automation and technology on the workforce, the changing material stream, creating demand for recovered material, and the business economics of MRFs.
"The essential role of recycling and the critical need for a more sustainable society has perhaps never been greater," said ISRI President Robin Wiener. "ISRI is proud to partner with SWANA to bring together stakeholders from throughout the recycling supply chain for this timely event that will equip attendees with tools for innovative solutions to turn today's challenges into tomorrow's opportunities. November's MRF Summit builds on the success of the event ISRI and SWANA jointly held in 2018 that attracted hundreds of representatives from brands and manufacturers; federal, state and local governments and the recycling industry and started a number of critical conversations that continue today."
Peter Wright, Assistant Administrator at the U.S. Environmental Protection Agency, will be speaking during the MRF Summit, providing an update on the administration's work on recycling - both in the context of America Recycles Week as well as the work the agency is undertaking year-round such as the development of a national recycling strategy. Several Congressional staff will discuss the various bills that have been introduced in Congress to address recycling challenges and opportunities.
Many communities have reduced contamination in recent years, but it continues to be a major problem for many MRFs and recycling programs. Some municipal and industry leaders have successfully reduced contamination. These industry leaders will reveal how they successfully tackled contamination. Participants will be given tools needed to expand public education and communications. Technology providers and MRF operators will also share how innovative technologies, including robotics and artificial intelligence (AI), are driving improvements. Participants will learn what tools and equipment are available now to generate high-quality material at a lower cost at facilities.
Adina Renee Adler, ISRI's Vice President of Advocacy, will deliver a timely review of the challenges and opportunities that are expected in next year's global market landscape. Advances in innovation, sustainability commitments, and education have inspired growth opportunities for recycled materials, but impending restrictions on trade of these important commodities, including an amendment to the Basel Convention affecting plastic, will have bearing on achieving that growth.
"We are very pleased to be partnering with ISRI again to host a summit focused on MRFs and recycling," stated David Biderman, SWANA's Executive Director and CEO. "The MRF Summit is timely and needed, given the many changes occurring throughout the recycling system. We invite all recycling and scrap companies, local agencies, and others interested in preserving and expanding recycling to register and participate in this important event," added Biderman.