Cascades launches first 100% recycled and recyclable thermoformed cardboard food tray in North America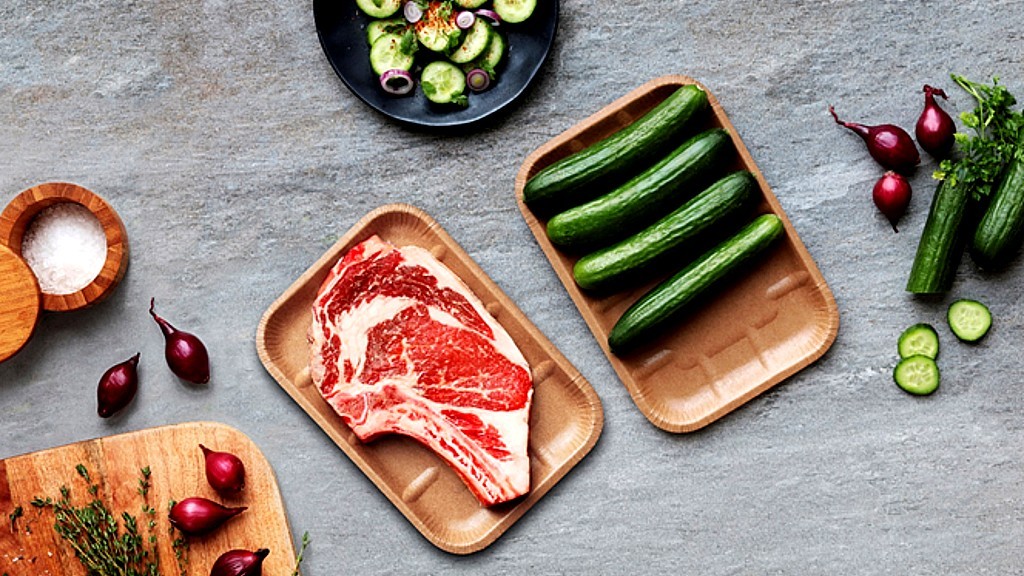 Cascades is launching the first 100 percent recycled and recyclable thermoformed cardboard tray designed for fresh food packers using automated equipment in North America.
This thermoformed tray delivers a unique innovative food packaging solution that was developed entirely using a circular economy approach and ecodesign principles. The tray is composed of 100 percent recycled fibres, mostly sourced from post-consumer sources certified "recycled" under the Forest Stewardship Council (FSC) standard.
In addition, it is designed with a patented water-based coating that protects it from moisture without compromising the recyclability of the cardboard. Unlike traditional containers coated with a thin layer of plastic or other non-recyclable coatings, the food tray is easily recyclable and can be placed in the recycling bin. Its SurfSHIELD water-based coating also helps preserve the integrity and freshness of food, reducing food waste.
The container joins the innovative range of cardboard trays launched by Cascades in 2019. It sets itself apart by using thermoforming, which gives it an optimal design for automated food packaging without compromising on equipment performance. Its rigidity has been rigorously tested to ensure that the tray is compatible with automatic unstacking, in addition to working on high-speed systems. Its large stacking capacity speeds up filling and optimizes transport and storage. This tray is thus on the leading edge of the food market with its design combining efficiency and respect for resources.
According to Luc Langevin, President and Chief Operating Officer of Cascades Specialty Products Group: "We have always believed that eco-responsibility and performance can go hand in hand. This innovative product accomplishes both: it is a high-performance solution for food packaging, which at the same time helps conserve resources. Our goal is to pursue, along with our customers, a large-scale transformation of food packaging for the benefit of the environment."
More from Organics Recycling
Single-Ram and II-Ram High-Capacity Balers
At Machinex, we've been designing sorting systems for over 35 years, so we know how essential it is for MRF operators to have a baler they can trust and not worry about its operational reliability. This is why we design and manufacture reliable single-ram and II-ram high-capacity balers to specifically help optimize their operations.
Watch the video of our expert who presents the main features of Machinex balers delivering these important benefits:
Easy & accessible maintenance
Reduced maintenance & bale handling costs
Energy savings
Optimal bale density
For C&D recyclers, waste haulers, demolition contractors and landfills, there is a growing opportunity to profit from rethinking processes. Although every operation is different, by streamlining the front end of the C&D operation processes with purpose-built technologies, recyclers can tap into new end markets, accommodate higher material volumes, stay ahead of regulatory restrictions, increase recovery rates and add commodity revenue, while decreasing labor and other costs.
Download the new eBook to learn about:
Finding opportunities in the alternative to landfilling C&D
How facilities can increase their profits from C&D
Using the right C&D processing technology in the right locations