Pellenc ST focuses on upgradability of sorting plants to help combat machine obsolescence
New electronic and software platform designed to integrate future sensors and technologies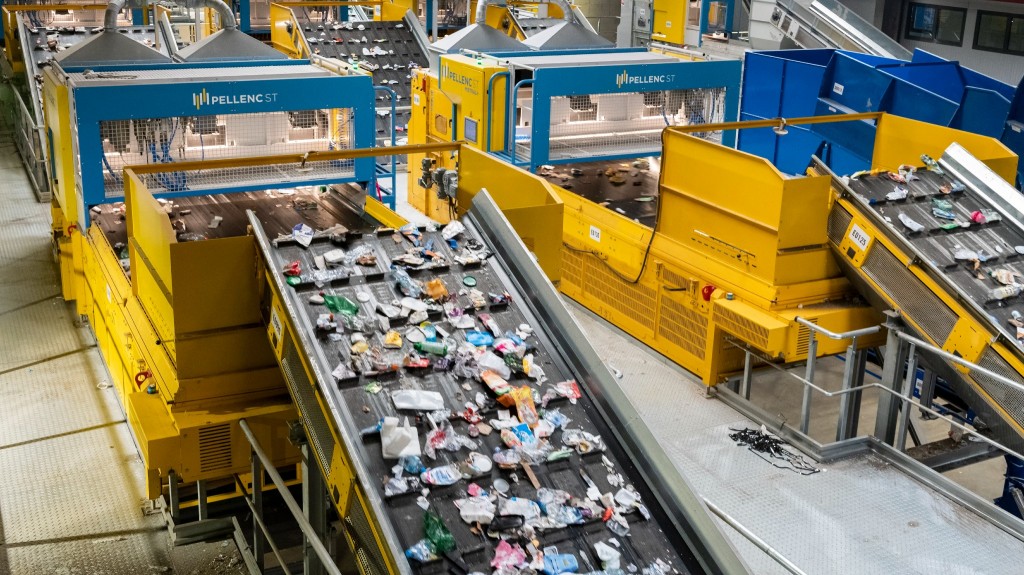 The latest upgrades to the Mistral+ offer waste sorting plants and recyclers vital performance improvements and new prospects for the future in terms of sorting applications. In the context of rapidly changing regulations that have an impact on quality and sorting requirements, the main challenge facing customers is that of securing their investment against obsolescence.
Upgradability was a vital component of the Mistral+, and Pellenc ST has decided to continue the concept by introducing the CNS. The Central Nervous System (CNS) is a new electronic and software platform designed to integrate future sensors and technologies. This new sorting engine further reinforces the Mistral +'s upgradability, enabling clients to keep it up to date at all times.
Available for all Mistral+ machines, this CNS retrofit opens up new possibilities in terms of sorting. The CNS features a new material classification software called "Advanced Classification". This new technology makes it possible to separate more complex materials, such as PET bottles and trays, or better distinguish paper and cardboard.
At the same time, Pellenc ST introduces a new option called "Profile Detection" to eliminate carbon black objects or inert materials invisible in the near-infrared spectrum, and improve the purity of recovered fractions in negative sorting. In practice, Profile Detection will detect black plastic films in a paper stream or sort carbon black contaminants in a PET or PE fraction.
To support the digitalization of Pellenc ST intelligent and connected machines — and in response to client demand, Pellenc ST certified the robustness of its data security. The Mistral+ is now ISO 27001 certified, a first in the optical sorting market.
More from Plastics Recycling
Single-Ram and II-Ram High-Capacity Balers
At Machinex, we've been designing sorting systems for over 35 years, so we know how essential it is for MRF operators to have a baler they can trust and not worry about its operational reliability. This is why we design and manufacture reliable single-ram and II-ram high-capacity balers to specifically help optimize their operations.
Watch the video of our expert who presents the main features of Machinex balers delivering these important benefits:
Easy & accessible maintenance
Reduced maintenance & bale handling costs
Energy savings
Optimal bale density
For C&D recyclers, waste haulers, demolition contractors and landfills, there is a growing opportunity to profit from rethinking processes. Although every operation is different, by streamlining the front end of the C&D operation processes with purpose-built technologies, recyclers can tap into new end markets, accommodate higher material volumes, stay ahead of regulatory restrictions, increase recovery rates and add commodity revenue, while decreasing labor and other costs.
Download the new eBook to learn about:
Finding opportunities in the alternative to landfilling C&D
How facilities can increase their profits from C&D
Using the right C&D processing technology in the right locations