Free Geek and London Drugs form partnership
All used working computers brought into London Drugs for recycling will now be reused and donated to Free Geek's educational programs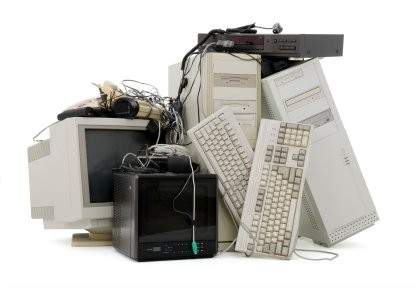 Following two successful pilot projects, computer donations to Free Geek will now be a permanent program at London Drugs. London Drugs has been recycling computers since 2007 and will now be accepting all working reusable computers, flat screen monitors and laptops for donation to Free Geek's educational programs. This partnership emphasizes reuse before recycling.

Free Geek provides job skills training, Internet access and free or low cost computers to the public. Free Geek is the only Canadian non-profit recognized by Basel Action Network's e-Steward program for ethical electronics recycling and reuse.

"Both our volunteers and local organizations enjoy our refurbished computers," said Free Geek's Jessica Mason-Paull. "More than 500 refurbished computers have been given out for free into our community. Many non-profits in the Lower Mainland have received our systems with absolutely no cost to themselves, as have hundreds of volunteers."

All hard drives are removed and destroyed by London Drugs prior to being transferred to Free Geek. In a four-week pilot project in September 2009, London Drugs donated 60 computers to Free Geek.
"In conjunction with our comprehensive recycling programs, this new partnership between London Drugs and Free Geek will bring further reduction of electronic waste while at the same time benefiting people in need," said Clint Mahlman, London Drugs senior vice president.

When asked for a recent example of a computer donation beneficiary, Free Geek's Mason-Paull said, "we have a recently immigrated family of Mom, Dad and three sons who volunteer every Saturday and when they picked up their free computers, the Mom donated hers to the grandparents. Now everyone in the family has a computer and can communicate with the family they have abroad."

The partnership between London Drugs and Free Geek was a result of recommendations brought forward by Metro Vancouver, which supports Zero Waste Challenge initiatives to minimize waste generation and maximize reuse, recycling and material recovery.

When asked about working with London Drugs, Free Geek's Mason-Paull said "we are very excited to partner with such a large and environmentally progressive organization," said Mason-Paull. "We are looking forward to reusing donations received from London Drugs and ethically recycling what we don't reuse."

For a complete list of accepted items or for more information on London Drugs' waste reduction initiatives, please visit www.GreenDeal.ca. For more information on the Basel Action Network's e-Steward program, visit www.e-Stewards.org.