ISRI highlights lack of transparency regarding China's scrap import restrictions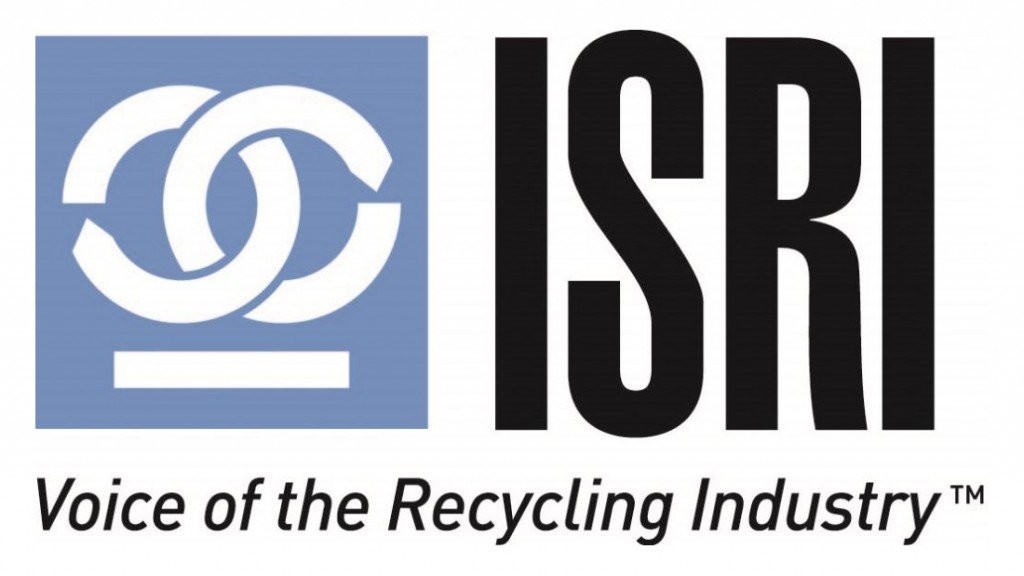 The Institute of Scrap Recycling Industries (ISRI) has submitted comments of concern with respect to Chinese government import policy, to the Office of the U.S. Trade Representative (USTR) for inclusion in the annual China World Trade Organization (WTO) Compliance report.
According to ISRI, while it is appreciative to the USTR for their comprehensive overviews in the annual report of the major trade barriers affecting the recycling industry, the organization is concerned, as China has failed to notify the WTO of rounds of import bans, overly-strict product standards, challenging licensing requirements and non-transparent quota issuances.

Following are excerpts from ISRI's most recent comments:

"... China has been phasing in prohibitions and non-tariff restrictions on imports of scrap materials since 2018 (which the Chinese Government inexpertly lumps in with other non-value waste streams and ambiguously refers to all of it as "solid waste"). The first set of prohibitions implemented in early 2018 had been notified to the WTO, but subsequent rounds of import bans, overly-strict product standards, challenging licensing requirements and non-transparent quota issuances were not notified. Furthermore, it is our general understanding that the Chinese Government intends to ban all "solid waste" by 2021, but there has been no transparency on such a policy, leading to great uncertainty in the marketplace."
"... Since 2017, there has been general talk in the marketplace about the possibility of the Chinese Government implementing a blanket import ban on all "solid waste" (including scrap commodities) by 2021. However, no official law or regulation has been developed, discussed or implemented to fulfill this intention, and instead, we have seen non-tariff barriers applied to imports of scrap commodities that have impacted trade in scrap commodities with China."
"...Recognizing that Chinese manufacturers are still in great need of these materials, the Chinese Government announced in early 2020 the intent to implement a new set of standards on imports of aluminum, brass and copper "recycled raw materials." What makes these standards distinct from the overly strict standards on "solid waste" and scrap that were implemented in 2018 is that material entering the Chinese market under the new "recycled raw materials" standards would be in a form that is immediately ready for the smelter. This is the first major indication - after many years of advocacy by ISRI and our members - that the Chinese Government understands that scrap is not waste but valuable raw material inputs for manufacturing."
"... ISRI is grateful for all the hard work and sustained advocacy by the Office of the U.S. Trade Representative, the U.S. Department of Commerce and the U.S. Department of State at the WTO and in bilateral engagements with the Chinese Government. We have not found the Chinese Government to be receptive to dialogue on these measures, as we are sure members of the Trade Policy Staff Committee have encountered. But we support the use of the WTO Compliance report as an avenue to keep legislators and the public informed of the health of U.S. industries impacted by Chinese Government trade policy actions."
More from Industry News
Single-Ram and II-Ram High-Capacity Balers
At Machinex, we've been designing sorting systems for over 35 years, so we know how essential it is for MRF operators to have a baler they can trust and not worry about its operational reliability. This is why we design and manufacture reliable single-ram and II-ram high-capacity balers to specifically help optimize their operations.
Watch the video of our expert who presents the main features of Machinex balers delivering these important benefits:
Easy & accessible maintenance
Reduced maintenance & bale handling costs
Energy savings
Optimal bale density
For C&D recyclers, waste haulers, demolition contractors and landfills, there is a growing opportunity to profit from rethinking processes. Although every operation is different, by streamlining the front end of the C&D operation processes with purpose-built technologies, recyclers can tap into new end markets, accommodate higher material volumes, stay ahead of regulatory restrictions, increase recovery rates and add commodity revenue, while decreasing labor and other costs.
Download the new eBook to learn about:
Finding opportunities in the alternative to landfilling C&D
How facilities can increase their profits from C&D
Using the right C&D processing technology in the right locations