ECO Green Equipment speeds up crumb rubber output with hydraulic-powered mills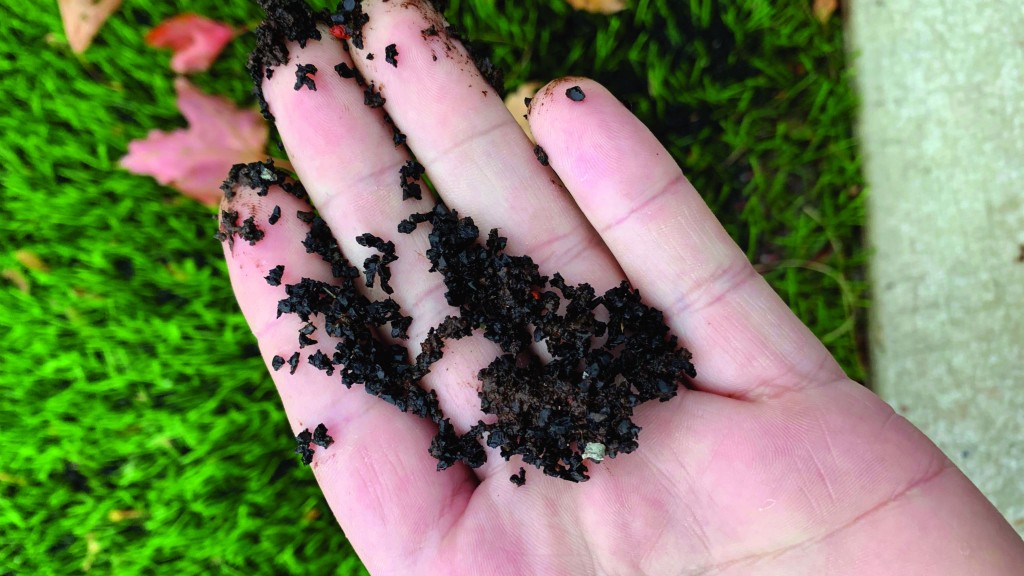 Crumb rubber is in high demand for artificial turf and playground surfaces, but a machine that produces it at a high enough volume without sacrificing quality has been elusive in the industry. ECO Green has now filled that void with its Krumbuster machine, and its secret to success is hydraulics.
ECO Green's equipment can turn used tires of all sizes into rubber shreds and crumb that can be repurposed into valuable aftermarkets, including athletic fields, playground surfaces, and molded and extruded products. The Krumbuster addresses a long-standing problem in turning tires into the ground-up rubber needed for applications such as artificial turf and playground surfaces. Existing mills were limited by friction ratios that kept them from producing a high enough volume while maintaining a low enough mesh and high enough quality of crumb output.
ECO Green changed the equation with their Krumbuster crumb and powder rubber mill. Because it is powered by a hydraulic motor and pumps, it is not bound by the same constraining friction ratios as other mills. It can churn out unparalleled volume while allowing for output as fine as 40 mesh in commercial quantities.
According to Brad Swenson, the Krumbuster is also unprecedented in its ease of us. "Different sizes of crumb rubber often require a different setup or even a whole different machine, but the Krumbuster allows our clients to move between mesh settings without any changes to the setup or any extra effort," said Swenson.
Beyond just being user-friendly, the machine is much more compact than traditional mills so it frees up physical space. It also has a significantly reduced environmental footprint. "The Krumbuster decreases horsepower usage by 20% so it's helping our clients become much more energy efficient," said Swenson.
Krumbuster partnered with Parker Hydraulic Pump and Power Systems (HPS) to develop the machine. The Parker pumps complement the hydraulic motor and allow the Krumbuster to handle high shock loads and constant changes in pressure. Since Parker has repair centers worldwide, Krumbusters can be easily serviced and maintained wherever they are operating.
Company info
Related products