Lindner mobile primary shredder on tracks provides flexibility and robustness for Linz AG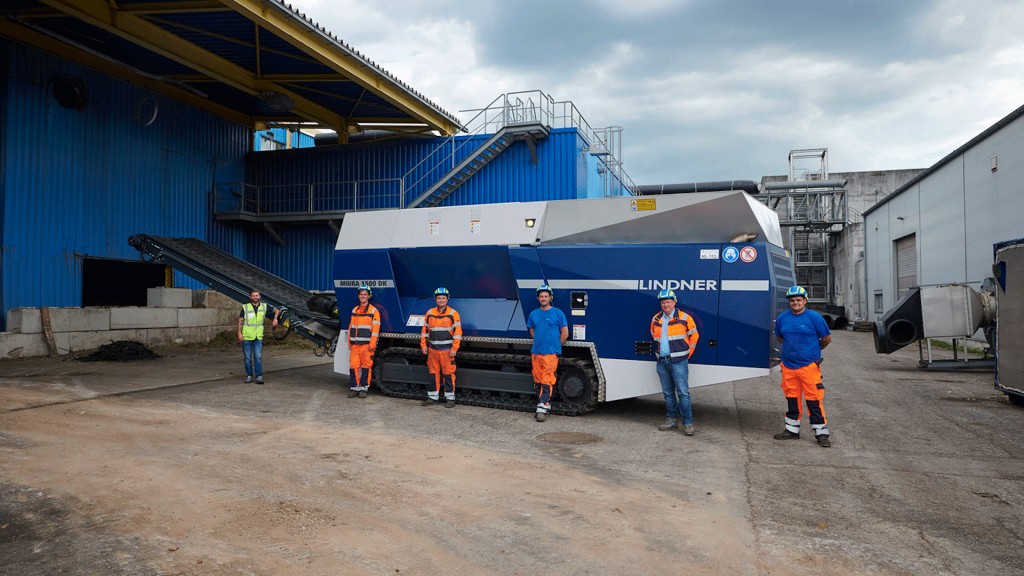 With over 3,000 employees, the Austrian company, LINZ AG is one of the largest multi-utility providers in the industrial region located along the River Danube. LINZ AG's operations include the supply of energy and drinking water, the provision of telecommunications solutions, public transport, and the management of wastewater and waste. Recently, LINZ installed their latest machine from Lindner, a Miura 1500 DK mobile primary shredder on tracks.
According to Lindner, since 2010, LINZ has been relying on their shredders for its waste materials processing. What began with several of Lindner's secondary models from the Komet series has grown into a complete set, including mobile primary shredders from the Miura series. As early as 2017, LINZ was one of the first clients to install the then brand-new Lindner Miura 1500 mobile primary shredder at the company's waste treatment facility in Linz's Gaisbergerstrasse, Austria.
According to Lindner, the Miura's flexibility, high performance and quality have impressed LINZ so much, it has opted for a new Lindner Miura 1500 shredder - this time a recently launched DK version on crawler tracks.
Franz Grottenthaler, Operations Manager comments: "As a regional waste management company in an industrial region, we have to process a wide variety of materials. In addition to MSW and bulky waste, we also process a great deal of C&I waste.
"With the Miura shredder the great advantage is that we can react very quickly to the most varied input materials of different grades," continues Grottenthaler. "As we often have to process tough materials with non-shreddables, robustness is, of course, also crucial. That's where the Miura shredder truly outshone the competition. For our latest purchase we decided on the new crawler-tracked version. This gives us the additional advantage that we can manoeuvre the machine comfortably without having to have additional equipment on site."
He adds that thanks to Lindner's FX fast exchange system, the cutting unit can be changed on site in a minimum amount of time and adapted to suit different shredding needs, from waste wood to standardized particles for sale to biomass-to-energy, to mixed construction waste.