A new normal for sustainable consumption of IT hardware means closing the loop on reuse
Dutch-based innovator is working with and rewarding communities without adequate recycling infrastructure for safely and effectively reducing their global e-waste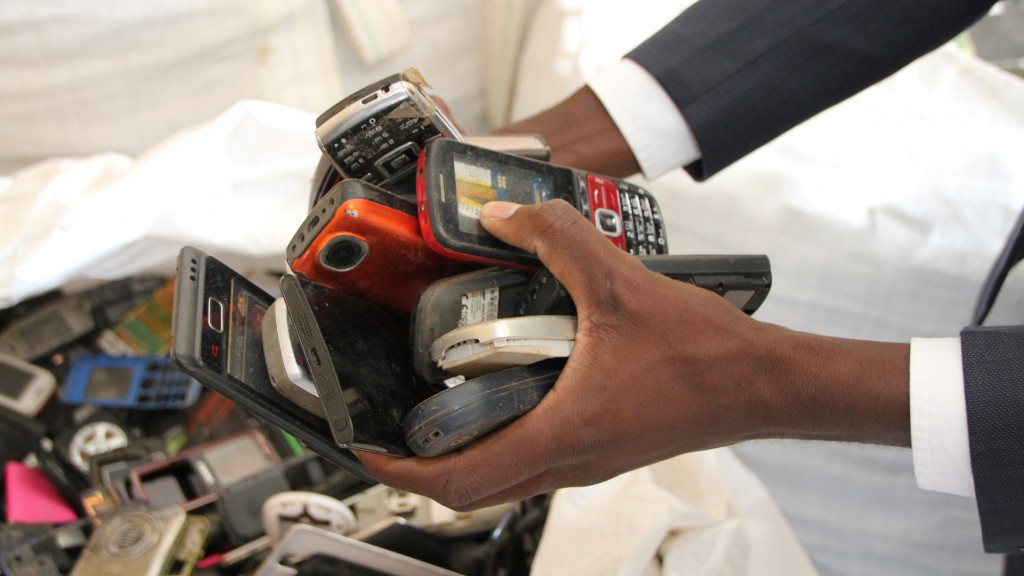 A new development by Dutch innovator Closing the Loop (CTL) is turning 'reuse' of e-waste into a closed loop. In 2019, over 2.2 billion new phones, tablets and laptops were sold across the globe. According to CTL, a lesser known fact is that the market for reusing and refurbishing redundant devices is almost as big as the market for new machines, and it is growing fast. It is also sustainable by nature.
The company says reusing electronics makes sense from both an economic and social perspective. Selling a used device means getting cash for stuff you don't need. And it often gets a second life in the hands of someone that would not have been able to afford a new product.

Founded in 2012 in the Netherlands by Joost de Kluijver, Closing the Loop (CTL) offers users, buyers and sellers of IT Hardware an easy way to engage in sustainable consumption for their devices. The award-winning social enterprise developed an NGO supported service known as waste-compensation. It collects scrap phones from countries where electronic waste collection is not formalized, on behalf of customers, and then by recycling e-waste on their behalf, CTL compensates the waste-footprint of its customers' devices.

"E-waste is often seen as a problem, but it also represents opportunities for making existing IT processes greener, or waste-neutral," says Closing the Loop founder Joost de Kluijver. "Shifting e-waste to where it can be recycled in a responsible manner gives valuable resources a new life, keeping them in the loop of the circular economy."
Through Closing the Loop's partners in Africa, de Kluijver says its circular services have ensured the recycling of over 3 million scrap phones since 2012.
Closing the Loop's 'circular service' allows for waste-free reuse of end-of-life electronics. The company collects and recycles used devices for each used device sold on the global market. The unique part is that Closing the Loop collects solely out of countries where electronic waste collection is not formalized.
This type of 'e-waste compensation' had been adopted by organisation across the globe. It has been recognised as a way forward in 'circularity', the economic model that aims to prevent waste. Closing the Loop's work complements, or completes, the work done by reuse firms, also known as IT asset disposition (ITAD) firms.
Ingram Micro, a global leader in ITAD, is a company that saw an opportunity to make e-waste compensation a new standard for the electronics industry. In partnership with CTL, the two organisations are now bringing together an inclusive 'closed loop' for IT, and one that is available at scale.
"While we know the notebooks we recycle internally go through a responsible disposal process, we don't have control over the disposal of notebooks we resell," Todd Zegers, global vice president of ITAD at Ingram Micro, states. "So, we decided to take proactive measures to compensate them. By reselling them for re-use and working with Closing the Loop, we're not only giving the notebook computers a second or third life, we're also ensuring an equivalent amount of electronic waste is removed from the global waste stream in the event future owners of the notebooks don't recycle them responsibly - and the devices end up in a landfill."
According to Mr. De Kluijver, it's quite important that firms like Ingram Micro are making a contribution towards a more sustainable tech industry. "As IT departments often have little knowledge of green IT, it's essential to make sustainable IT services appealing and very easy to implement", De Kluijver states. "It really helps IT managers if their current vendor adopts green services, so the manager gets 'hassle free sustainability.'"
Ingram Micro and other IT service companies can also help tech manufacturers see the value in circular solutions "when waste reduction is turned into a service," De Kluijver said. "A solid service that's both widely available and a no-brainer, means waste-free IT Hardware becomes available for anyone".