Machinex to supply 12-tonnes per hour MRF in Newfoundland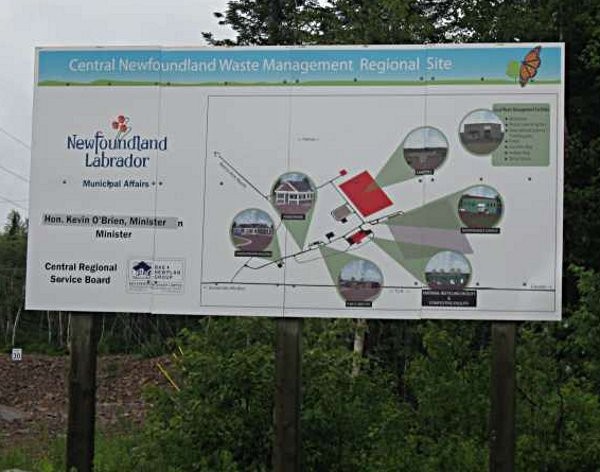 Machinex , on July 18th, signed a contract with CNWM for the supply of a Material Recycling Facility, to be located at the current landfill site on the Norris Arm North access road, in Central Newfoundland. The new plant will be capable of processing up to 12 tonnes per hour of dry residential and commercial waste.
According to Machinex, the new system offers the perfect balance between manual labour and automated sorting equipment, including a bag opener, trommel, ballistic separator, optical sorting unit, ferrous magnet and eddy-current separator. The operational flexibility of the plant will allow processing a very wide composition of material while focusing on the recovery of recyclates such as paper, cardboard, ferrous, non-ferrous, PET & HDPE plastics bottles, mixed plastics, wood, film and textile.
Elevated tour platforms will also be installed within the building affording the public a safe environment to view the plant in operation. The project is slated to start installation in June 2014 with start-up of the plant in October 2014.
Allan Scott Chairman of CNWM said: "We are indeed pleased to announce this contract with Machinex. This is the culmination of considerable research and study of numerous facilities in both Canada and the USA. We, at CNWM, feel Machinex had the best solution for our requirements and look forward to working closely with them in the completion of this MRF."
Pierre Pare, CEO of Machinex Group says "As a pioneer in Canada as a recycling equipment provider, our company is really proud that all the Material Recycling Facilities in Newfoundland are made by Machinex. One is currently located at Robin Hood Bay, St John's and the new one to come in Central Newfoundland. I
n the early 1980s, Machinex became the first company in Canada to design machinery for material recycling facilities, and then established itself as a leader in designing profitable quality recycling sorting systems. Today, Machinex remains a world leader in the industry, developing cutting edge sorting, waste management and recycling technology. Over the years, Machinex says their experts have designed and installed over 250 turnkey facilities in partnership with leading MRFs in Canada, the United States, Europe and Australia.