Latest Eriez RevX-E eddy current separator designed to ignore ferrous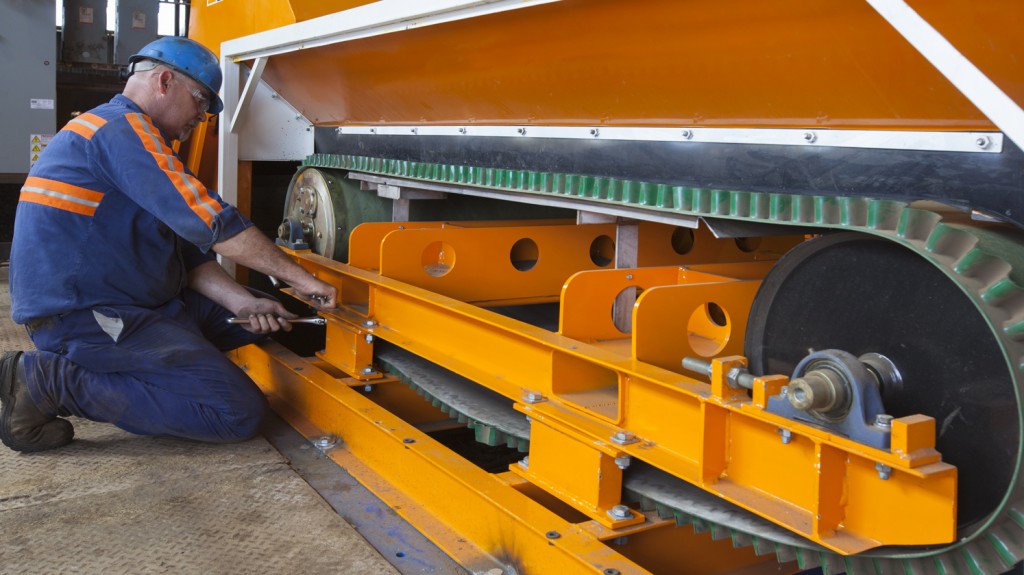 Designed specifically for separation of nonferrous metals, the latest model RevX-E Eddy Current Separators from Eriez are ideally suited for an array of applications, including ASR processing, purifying glass cullet and plastics and nonferrous recovery from bottom ash. These units feature an eccentrically mounted magnetic rotor within a non-conductive larger diameter shell, which concentrates its eddy current forces into a zone of separation at the end of the belt.
"By focusing its field, this design ignores ferrous material in the flow," explains Chris Ramsdell, Eriez' Recycling Product Manager. "Our eccentric rotor design effectively reduces long-term wear caused by heated ferrous build-up."

RevX-E Eddy Current Separators also offer a direct drive for both the rotor and conveyor, and larger side panels that allow complete open access to the ECS conveyor for easier maintenance. Plus, a hood with adjustable splitter gives users the ability to switch back and forth between the fines adjustment for processing small particles and the rack and pinion adjustment for coarse materials.
These time and labour-saving features will have an immediate positive impact on a customer's bottom line, according to Ramsdell.
RevX-E ECS are available in 1, 1.2 and 1.5 meter widths and can be configured with a heavy-duty vibratory feeder, feeder support framework, separation shroud/splitter and controls for turnkey installation.
Eriez also offers two rotor configurations, enabling users to choose the right model for their specific application requirements. The ST22 rotor is designed for sorting material less than 1-inch and the LT2 rotor design is applicable for sorting material 1-inch and larger.