Sorting solution removes copper meatballs in ferrous streams, increases purity of scrap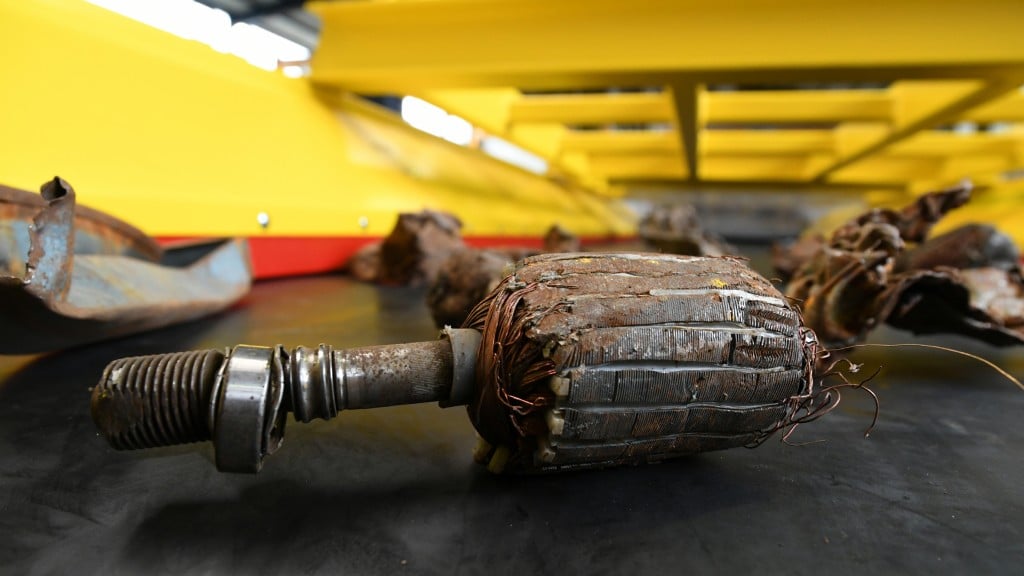 The purity of iron scrap is crucial for sales in the steel industry. Operators of shredder plants using the STEINERT SteelMaster can now reliably undertake physical separation and free their ferrous streams of copper meatballs.
Mainly handpickers are separating copper meatballs and free copper content from iron. With hundreds of objects passing over the sorting belt every second, it isn't easy for the handpickers to find and sort these problematic items, especially as they may be large or small, solid or weighty. The purity of the ferrous product may therefore vary greatly, making the product harder to sell. By deploying a combination of ballistic and magnetic effects, the new STEINERT SteelMaster is a good and efficient addition for reducing the amount of manual work needed.
Following the tried and tested electric magnetic drums for recovery and initial cleaning of the ferrous fraction, the use of downstream magnets results in greatly improved quality and much less manual sorting. Based on customer feedback and adapted to the tough conditions experienced in shredder plants, the device has been redesigned. For example, the mechanics of the belt section have been changed to improve material flow and separation properties, simplify maintenance and reduce the copper content in the iron to < 0.2 %. The robust design, typical of Steinert, stands for a long service life and good availability of the technology. The common grain sizes are 20 - 400 mm with high sorting efficiency. The throughput of 75t/h per metre machine width depends on the material composition.
More from Metals Recycling
Single-Ram and II-Ram High-Capacity Balers
At Machinex, we've been designing sorting systems for over 35 years, so we know how essential it is for MRF operators to have a baler they can trust and not worry about its operational reliability. This is why we design and manufacture reliable single-ram and II-ram high-capacity balers to specifically help optimize their operations.
Watch the video of our expert who presents the main features of Machinex balers delivering these important benefits:
Easy & accessible maintenance
Reduced maintenance & bale handling costs
Energy savings
Optimal bale density
For C&D recyclers, waste haulers, demolition contractors and landfills, there is a growing opportunity to profit from rethinking processes. Although every operation is different, by streamlining the front end of the C&D operation processes with purpose-built technologies, recyclers can tap into new end markets, accommodate higher material volumes, stay ahead of regulatory restrictions, increase recovery rates and add commodity revenue, while decreasing labor and other costs.
Download the new eBook to learn about:
Finding opportunities in the alternative to landfilling C&D
How facilities can increase their profits from C&D
Using the right C&D processing technology in the right locations