Republic Services orders 2,500 electric, zero-emission waste trucks from Nikola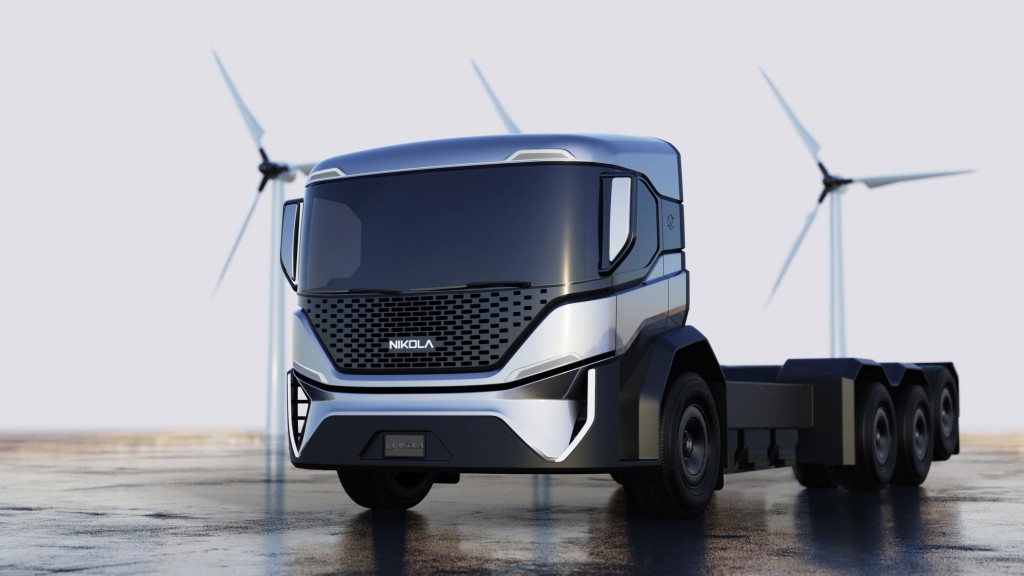 Nikola Corporation has received a minimum order of 2,500 electrified refuse trucks from Republic Services, expandable up to 5,000. This order is to begin full production deliveries in 2023 with on-road testing likely to begin in early 2022. The refuse trucks are anticipated to carry up to 720kWh of energy storage.
"Nikola specializes in heavy-duty, zero-emission Class 8 trucks. The refuse market is one of the most stable markets in the industry and provides long-term shareholder value," said Nikola Founder and Executive Chairman Trevor Milton. "The Nikola Tre powertrain is ideal for the refuse market as it shares and uses the same batteries, controls, inverters and e-axle. By sharing the Tre platform, we can drive the cost down for both programs by using the same parts. You couldn't pick a better partner than Republic Services, a leader in long-term environmental sustainability and customer service. Republic Services will help us ensure the Nikola Tre meets customer and fleet lifecycle demands and we are excited to have them participate in the design process."
"This is a game changer," said Nikola CEO Mark Russell. "Refuse truck customers have always ordered chassis from truck OEMs and bodies from other suppliers. Nikola has fully integrated the chassis and body, covering both with a single factory warranty. Trucks will include both automated side loaders and front-end loaders — all of which will be zero-emission."
The powertrain software will be limited to 1,000 HP and is expected to outperform current diesel and natural gas competitors. The new platform can give refuse trucks nearly three-times the HP of natural gas and diesel options, giving operators the ability to go up hills with full loads without issue — a challenge natural gas vehicle manufacturers have been working to solve.
More from Collection & Hauling
But we've been successfully sorting paper on the front end with optical sorters since 2005. Why have we been so successful? Because we know it's not JUST about the optical. We focus on your entire operation, so you make the most of your fiber line. Is your optical sorter living up to its potential? Call us at 203-967-1100 for a free system evaluation.
Traditionally, recyclers across Canada have sent a huge percentage of their recovered scrap metal to Hamilton, Ontario, or Pennsylvania in the U.S., via open-top rail cars and truck trailers. The scrap is then melted down and turned into new steel. This is still the case for much of our scrap steel, but recently the growing trend toward containerization has introduced new opportunities for efficient, cost-effective shipping of both non-ferrous and ferrous materials to overseas markets.