First plastics industry program to certify post-consumer resin seeing faster acceptance than anticipated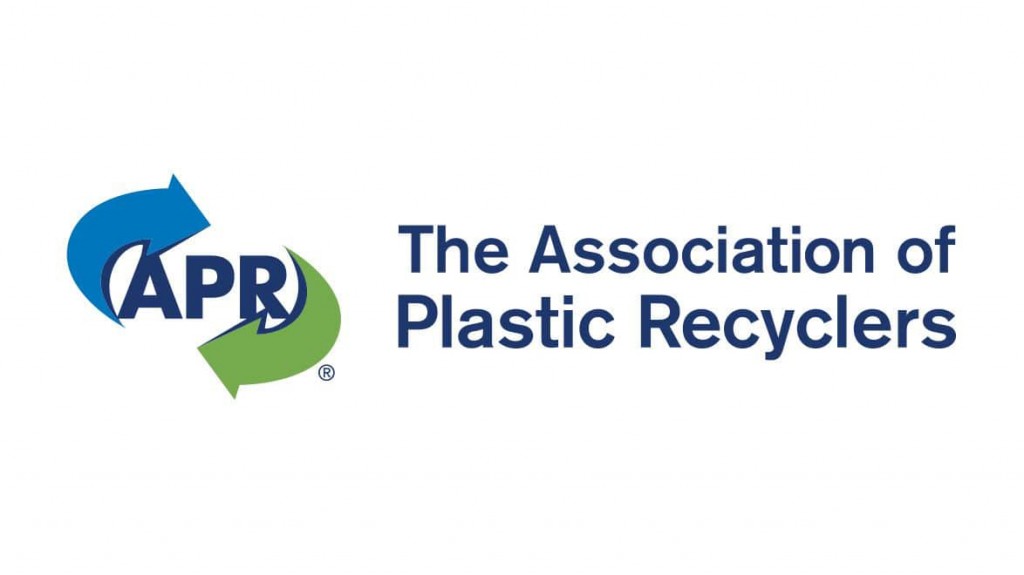 The first industry program to certify postconsumer resin (PCR) for use in packaging has seen much faster acceptance in the marketplace than anticipated, according to the organization that introduced the program in late March.
The Association of Plastics Recyclers (APR), which created The APR PCR Certification Program, stated that the effort has experienced growth in both the number of APR member companies that manufacture certified PCR, as well as APR endorsed companies that provide third party certification of PCR.
"As oil prices continue to plunge, we have seen virgin plastics being fraudulently sold as PCR," commented Steve Alexander, APR President & CEO. "Consumer Brand Companies looking to fulfill publicly stated sustainability commitments can feel confident that APR's PCR Certification Program adheres to a clear, consistent definition of PCR. This program ensures that PCR receives the value it deserves."
The current list of APR members that manufacture certified PCR includes:
Avangard Innovative, LP
EFS-Plastics Inc.
Envision Plastics
Merlin Plastics
Revolution
Trigon Plastics
"The APR PCR Certification Program promotes the critical link between the reclaimer manufacturing PCR and companies incorporating PCR into their products," stated Jaime Camara, CEO of PetStar and Chair of the APR Board of Directors. "The success of plastic recycling relies on consistent demand for PCR from brand companies and manufacturers. Companies and consumers must look beyond low prices. Recycling and using recycled content are the key ingredients to circularity, vital to best serving consumers, and creating a more sustainable, less wasteful world."
The current list of APR endorsed certifiers includes:
AM Testing & Services, Inc.
Green Circle Certified, LLC
SCS Global Services
UL Verification Services Inc.
More from Plastics Recycling
Single-Ram and II-Ram High-Capacity Balers
At Machinex, we've been designing sorting systems for over 35 years, so we know how essential it is for MRF operators to have a baler they can trust and not worry about its operational reliability. This is why we design and manufacture reliable single-ram and II-ram high-capacity balers to specifically help optimize their operations.
Watch the video of our expert who presents the main features of Machinex balers delivering these important benefits:
Easy & accessible maintenance
Reduced maintenance & bale handling costs
Energy savings
Optimal bale density
For C&D recyclers, waste haulers, demolition contractors and landfills, there is a growing opportunity to profit from rethinking processes. Although every operation is different, by streamlining the front end of the C&D operation processes with purpose-built technologies, recyclers can tap into new end markets, accommodate higher material volumes, stay ahead of regulatory restrictions, increase recovery rates and add commodity revenue, while decreasing labor and other costs.
Download the new eBook to learn about:
Finding opportunities in the alternative to landfilling C&D
How facilities can increase their profits from C&D
Using the right C&D processing technology in the right locations