Bramidan appoints Kernic Systems as new baler distributor for Ontario and Quebec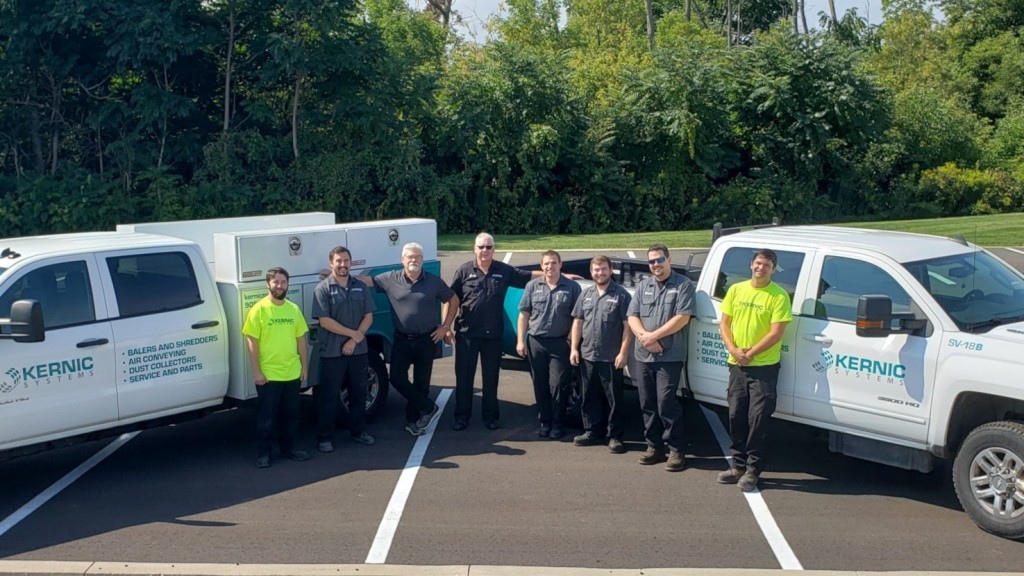 Bramidan has appointed Kernic Systems of Burlington, Ontario as their new distributor for Ontario and Quebec, to sell and support the company's line of vertical balers. Bramidan, based out of Denmark, with U.S. operations in Illinois and California, says the move is meant to expand on their already strong North American presence.
"We are glad to team up with a strong reliable partner such as Kernic Systems to maintain our strong footprint and expand the Bramidan brand in the North American Market," commented Bramidan's International Sales Director, Jorgen Lassen.
Kernic Systems, with over 40 years experience as a designer, integrator and installer of complete recycling systems, including baling, shredding, air conveying and dust collection systems, provides support and service out of Burlington, Ontario.
The company also announced the appointment of David Love, who has joined the company to oversee the marketing of the Bramidan balers for Ontario and Quebec, in addition to Kernic's full line of recycling machinery.
"David's extensive knowledge of the recycling industry will be a great addition to our team and is in line with the company's strategy for continued growth," commented John Jurk, VP & Managing Partner of Kernic.
More from Industry News
Single-Ram and II-Ram High-Capacity Balers
At Machinex, we've been designing sorting systems for over 35 years, so we know how essential it is for MRF operators to have a baler they can trust and not worry about its operational reliability. This is why we design and manufacture reliable single-ram and II-ram high-capacity balers to specifically help optimize their operations.
Watch the video of our expert who presents the main features of Machinex balers delivering these important benefits:
Easy & accessible maintenance
Reduced maintenance & bale handling costs
Energy savings
Optimal bale density
For C&D recyclers, waste haulers, demolition contractors and landfills, there is a growing opportunity to profit from rethinking processes. Although every operation is different, by streamlining the front end of the C&D operation processes with purpose-built technologies, recyclers can tap into new end markets, accommodate higher material volumes, stay ahead of regulatory restrictions, increase recovery rates and add commodity revenue, while decreasing labor and other costs.
Download the new eBook to learn about:
Finding opportunities in the alternative to landfilling C&D
How facilities can increase their profits from C&D
Using the right C&D processing technology in the right locations