Plastic resin production expected to decline by about 10% through 2020 due to impacts of coronavirus
ISRI virtual plastics spotlight examines effect of COVID-19 on producers and recyclers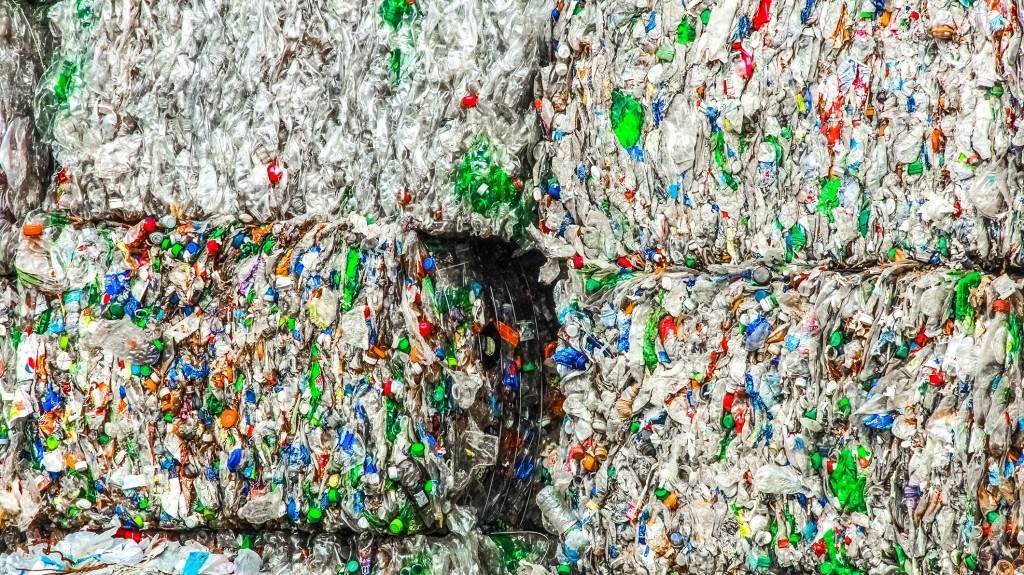 In the global plastics sector, COVID-19 has had great affect on both primary producers and scrap recyclers, causing an overall depression in prices since March. Both plastics and petrochemical markets continue to be impacted negatively by the economic downturn caused by the coronavirus pandemic, especially in the oil & gas sector.

Factors behind current scrap and virgin plastic resin prices include decreased industrial sector demand (from the auto industry for example), while at the same time some positive trends for resins used in packaging, including polyethylene and polypropylene, are a result of a boost in consumer demand for plastic products.
Globally, an 8-9% overall decline in plastic resin production is expected for 2020, along with a significant "snap-back" in demand going into 2021.
The Institute of Scrap Recycling (ISRI) virtual spotlight on plastics, held June 11, featured veteran plastics industry speaker Dr. Thomas K. Swift, Chief Economist and Managing Director of the American Chemistry Council (ACC), who focused on current market trends from the perspective of primary producers. The second speaker, Scott Saunders, GM of KW plastics, board member of the Association of Plastic Recyclers (APR) and ISRI's vice chair of plastics, focused on the scrap recycling side of the equation.
Moderated by Sunil Bagaria, President of GDB International and ISRI's Plastics Division Chair, along with Joe Pickard, ISRI's Chief Economist, the session provided a current overview and 2020 outlook for the primary plastic and plastic scrap markets.
The plastic producer perspective
According to Dr. Thomas Swift, March through May of this year were months of decline for plastic prices overall, adding that optimistically, market prices and volumes are expected to bottom out in June, barring a second wave of the coronavirus pandemic.
He said the largest macroeconomic drivers for plastic resins in North America is demand from various key end markets including retail, housing and other building construction, light vehicles and transportation, appliances, furniture and home furnishings, machinery and industrial, and export.
"Demand for plastics resins depends on the health of these sectors and on the health of foreign markets, with about 30-percent of U.S. resins exported (based on weight)," said Swift. "The U.S. is a very large exporter of plastic resins," adding that overall, globally, "We expect a large downturn this year in aggregated capacity and production."
Swift said plastic resins associated with durable goods (ie. autos and construction materials) suffered in march and April, but resins for packaging (food packaging - polyethylene (PE) and polypropylene (PP) have held up fairly well during this same period. Polypropylene has also seen a boost specifically, as it is widely used for the production of PPE (personal protective equipment).
With respect to overall U.S. plastic resin production outlook he emphasized that "There is a lot of capacity coming on stream, and there will be continued strong gains once we get past this recession," adding that those gains could reach "new highs."
For global plastic resins production outlook (the U.S. accounts for 17% of total global plastics production) Swift said they expect the U.S. to experience a steeper downturn than the rest of the world, but also likely a stronger snap-back for the U.S. China, he pointed out, has already "bottomed out" and is increasing operating rates (back almost to normal) as the economy there recovers.
Overall, he said they expect an 8-9% decline this year for global plastics production, with closer to 10-11% in the U.S. "And in both cases, probably a good snap-back," he said with "probably a stronger snap-back for the U.S. in 2020, compared to the rest of the world, largely because the U.S. has a very good competitive position.
"We will be gaining market share as we go forward," he concluded.
The plastics recycler perspective
The plastic spotlight session's second speaker Scott Saunders, in addition to his position as ISRI's vice chair of plastics, is also on the board of the Association of Plastics Recyclers (APR), and has over 30 years in the plastics industry.
As the GM of KW Plastics, one of the largest plastics recycling firms in the U.S., based in Troy, Alabama, Saunders says they produce approximately a half a billion pounds a year of HDPE (high density polyethylene) and polypropylene (PP) combined. They also have a container division that manufactures paint pails out of recycled PP, which consumes roughly a hundred million pounds per year of that material.
When asked how world events are affecting the market for scrap plastic, he said the recycled plastics industry has been affected by multiple factors since 2018, and has been greatly affected since March, 2020.
"In September of 2018, when we started to see China take retaliatory action against the U.S. on plastic imports, that really started to weaken the demand for HDPE worldwide," he said. "More recently another headwind that we have faced has been automotive production, ceasing for five or six weeks. Automotive is a very big consumer of recycled polypropylene and recycled HDPE."
According to Saunders, the slowdown in the automotive sector since March has had a very big impact on scrap plastic prices, and pointed out that at the same time, we've also had a collapse in oil prices.
"Typically, plastic prices don't follow oil prices on a dollar per dollar basis, but they do follow the same trends," explained Saunders. "Worldwide, oil prices do set a cap on the value of virgin plastic material. Oil prices recently have fallen to $20 a barrel. They have since recovered a little bit, up to $38 or $39 per barrel. So that's good news, but this is still very low prices for oil overall, which has really depressed the value of plastic material, and ultimately depresses the value of scrap."
He noted also that high density natural (HDPE) was tracking very stable until about September of last year. "That's when a lot of the consumer product companies put out that they were going to use a minimum amount of PCR (post-consumer resin). In August - September of last year, we saw a really tremendous run up in the value of natural high density PE, to the point where you see in December, January, it was as much or more than virgin resin." He said it is unprecedented in the plastics business that "unprepared scrap (we still had to bring it in and process it and convert it to resin) was the same value as the virgin alternative." He said since then we've seen some pullback as markets have rebalanced.
"The reason we have such healthy natural (HDPE) prices today and a healthy market in the recycled plastics market is because of the commitments from several CEOs of consumer product companies to add PCR into their packages. Natural high-density material meets that requirement perfectly."
Saunders also noted that mixed color bales are a very different story. This includes used laundry detergent bottles, bleach bottles, etc. collected from residential curbside. "The market wasn't really affected by consumer product demand, but it's really trended on the market conditions," he said. "Last year prices were mainly in the mid teens. Now this material is trading at around three or 4 cents per pound, and that is a result of the depressed prices for virgin resin, the shutting down of the automotive industry and a very weak market demand from agricultural markets. So a very, very tough scenario for mixed color plastics."
ACPE bulky rigid (five-gallon pails and pallets, etc.) is a relatively new market, he said, and has only been around five or six years. "We've seen pretty low prices there, generally, as companies like ours have to offer pretty substantial discounts to customers to get them to try the 'new' resin, and get it listed into engineering drawings. ACPE is still moving, but not really growing." The market is trying to develop, and really depends on cooperation from the market."
For polypropylene scrap (tub and lid bales collected at MRFs) he says it is basically trending in sync with virgin propylene as that has come down. "The price of polypropylene scrap material has come down and has also been greatly affected by the automotive industry. They are big consumers of polypropylene scrap, for car battery casings and under-the-hood parts especially. That market has really been weakened. But we are starting to see those companies open back up here in June, and we expect to be shipping somewhat normal into those markets in July. Time will tell." RPN
(The second panel of ISRI's June 11 session, led by the organization's VP of Advocacy Adina Adler, was an overview of Basel Convention changes to come, including a look at compliance requirements for recyclers and producers, based on a new plastic scrap trade regime that will be implemented in 2021. Watch for our summary and analysis of this part of the presentation to come.)