Friedman Recycling opens BHS-designed Albuquerque Recycling Facility
30-tph single stream MRF serves 177,000 residents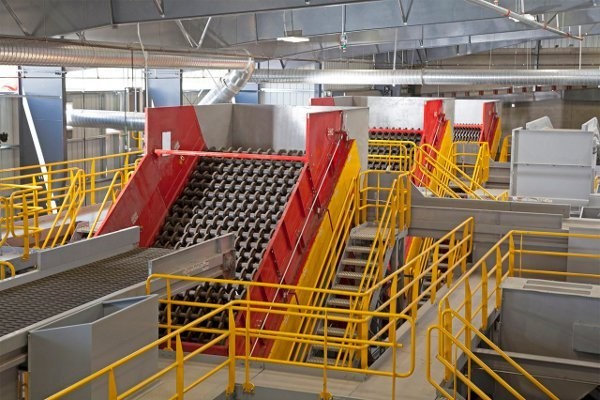 Friedman Recycling officially opened its new 30-tph single stream materials recovery facility (MRF) in Albuquerque, New Mexico at the beginning of July. The recycling system was designed, manufactured and installed by Eugene, Oregon-based Bulk Handling Systems (BHS).
The $21 million, 90,000 square-foot facility houses the latest in screening, air and optical sorting technology, and will process an estimated 120,000 tons annually from approximately 177,000 residential customers.
"This new facility is a symbol of our commitment to recycling and forever changes the way Albuquerque recycles," Albuquerque Mayor Richard J. Berry said. "This state-of-the-art facility brings with it 35 new jobs for the Albuquerque economy and will grow to 75 employees over time."
Following a 2010 El Paso retrofit, this marks the second time in three years that Friedman Recycling has chosen BHS for a single stream project.
"BHS has been a great partner for us," said Friedman Recycling President Morris Friedman. "We've been aggressively growing our single stream capabilities at all of our plants. We've enjoyed working with BHS to bring state-of-the-art recycling solutions to all of our municipal, commercial and institutional clients. BHS has great screens, and the sales, design, service and installation crews are top notch."