RTS broadens waste and recycling tracking capabilities in newest acquisition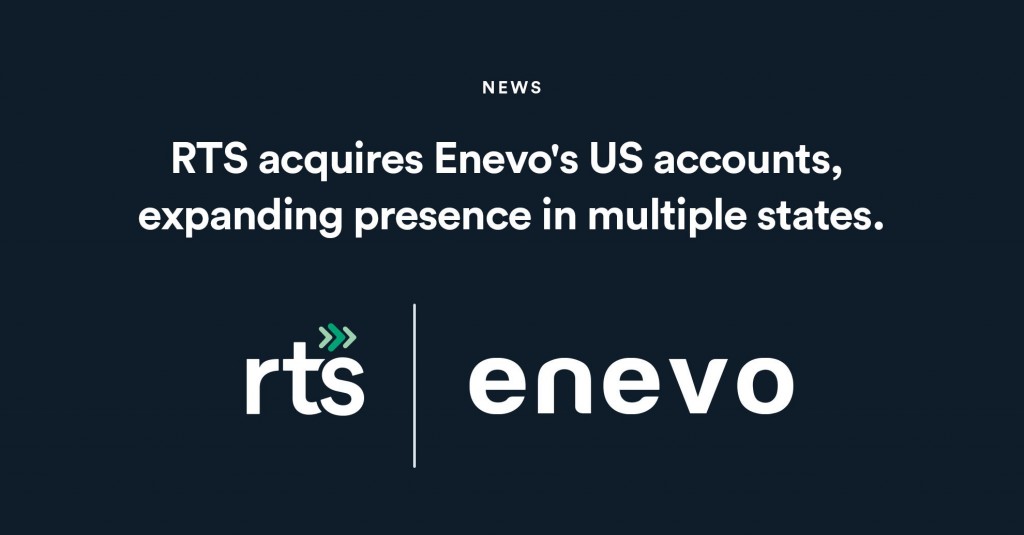 Recycle Track Systems (RTS) has announced a deal with Enevo, increasing RTS's market growth in the Northeast, Midwest, and West regions, and broadening its waste and recycling tracking capabilities. This is the company's second major expansion since launching in 2015.
RTS will acquire a portion of Enevo, Inc.'s customers and incorporate Enevo's proprietary smart waste container sensors and monitoring software features into its robust technology services platform. The platform provides solutions including hauler geolocation routing, real-time collection notifications, data-driven landfill diversion reporting, and on-demand removals through an app.
Enevo Group, a waste analytics and sensor technology company, uses patented IoT sensor technology and analytics software to help waste management companies and cities lower costs related to their waste production and achieve sustainability goals while increasing efficiency. Enevo Group expanded into the US in 2016 and primarily works with waste management companies and recyclers, as well as large waste generators in the retail, property management, restaurant, and municipal sectors.
This deal will add value to RTS's waste diversion and real-time tracking analytics, where the sensor software can support waste overflow monitoring and further optimize collection schedules. According to the company, at a time when managing waste volume is increasingly critical, the ability to apply sensor technology to any container will be essential to improving safe waste handling practices.
More from Industry News
But we've been successfully sorting paper on the front end with optical sorters since 2005. Why have we been so successful? Because we know it's not JUST about the optical. We focus on your entire operation, so you make the most of your fiber line. Is your optical sorter living up to its potential? Call us at 203-967-1100 for a free system evaluation.
Traditionally, recyclers across Canada have sent a huge percentage of their recovered scrap metal to Hamilton, Ontario, or Pennsylvania in the U.S., via open-top rail cars and truck trailers. The scrap is then melted down and turned into new steel. This is still the case for much of our scrap steel, but recently the growing trend toward containerization has introduced new opportunities for efficient, cost-effective shipping of both non-ferrous and ferrous materials to overseas markets.