Top ten countries that produce the most household waste
New report digs into habits of largest global waste generators, including how much recycled, with tips on reduction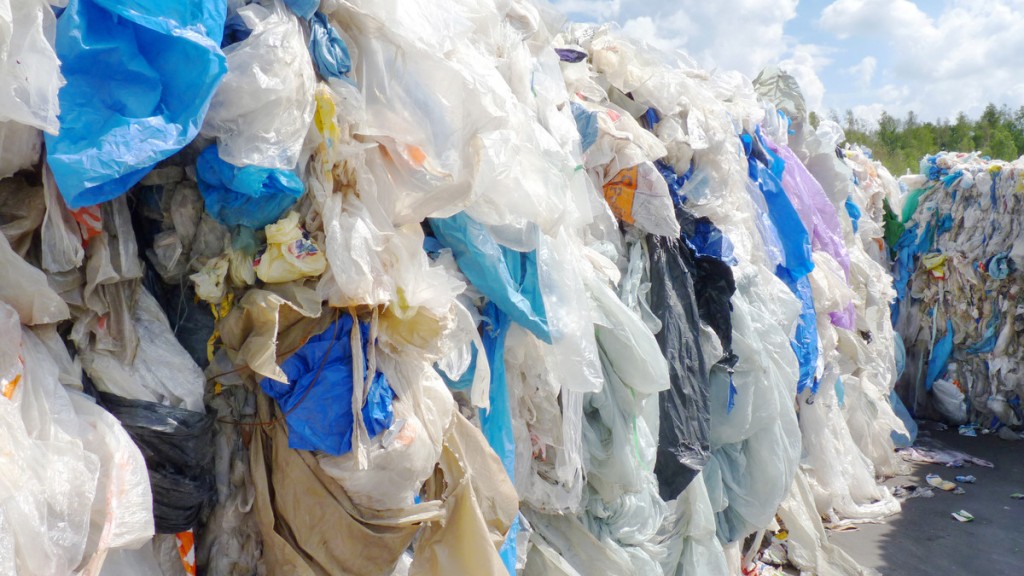 Households contribute to 60 tonnes of waste every second, amounting to 2 billion tonnes each year globally. It's estimated that by 2050, this amount will grow by 70 percent - reaching 3.4 billion tonnes per year.
Add to that, we're amid a global pandemic. We're staying home a lot more, leading to a strain on the services uses for waste reduction. In the UK alone, over 90 percent of household waste centres have closed, with less staff working, more waste (and single-use products) being generated, and a 300 percent surge in fly-tipping.
While the focus shifts to health and well being during this time, it's important to remember that even small steps towards sustainability can lead to big change.
To highlight this, packaging retailer RAJA is revealing household habits of some of the world's leading countries, including how much waste they generate, and how much of this is recycled. They also offer tips on how to help with household waste, including how to reduce it, and how to implement better recycling habits into people's daily lives.
All figures below are based on OECD data from 2018 unless otherwise stated (using latest available data).
Using data from the Organisation for Economic Co-Operation and Development (OECD), more than 20 countries were analyzed on their municipal waste, identifying countries with the highest amount of household waste, and those which recycle most efficiently.
This revealed that Germany produced around 37.7m tonnes of household waste, owing to 51m tonnes of overall municipal waste. In fact, Germany, which has a population of 83m, produced around 8m tonnes more waste than Japan who has a population of 126.5m.
After Germany and Japan, Turkey (28.1m tonnes) and France (27.5m tonnes) closely followed. The UK comes in fifth, with 26.5m tonnes, averaging at 0.4 tonnes of household waste per person (based on the UK's population size of 66.7m).

South Korea was superior in its 'green' efforts and recycled approximately 59 percent of its household waste, a staggering 9,819,519 of 16,593,000 tonnes. Germany came next, recycling half of their household waste (50 percent), followed by Slovenia (43 percent), Luxembourg (38 percent) and Ireland (32 percent).
Though Germany, Japan, Turkey, France and the UK are in the top five for producing the most household waste, only Germany was a top performer in its ability to recycle that waste. The UK produced approximately 26.5m tonnes of household waste, but only recycled around 7.2m of that - leaving almost 20m of it to go to landfill. It is a similar story for France, who recycled only 6.9m of 27.5m tonnes of household waste.
Perhaps most surprisingly, however, is two of the 22 countries surveyed that produced the most waste, also recycled the least. Japan and Turkey came second only to Germany in their amounts of household waste produced, yet unlike Germany, failed to recycle much of it. While Japan produces almost 30m tonnes of waste, they recycle only 20 percent of it. Turkey was the least 'green' of all, producing 28.1m tonnes of household waste, and recycling only 3.1m, working out at around 11 percent.

Tips to reducing household waste and better recycling:
Every country can do its part to help the planet starting with actions at home. Of course, being conscious buyers is the best way to achieve this - but there are some other ways people can work to improve this:
1. Pass on plastic, where possible
According to new research, a mere 14 percent of the 78 million metric tonnes of plastic packaging produced globally is recycled. Of course, a lot of this comes from food.
• If the food must have packaging, often the supermarket's own products will have simpler, less damaging designs for recyclability.
• If the product you need is plastic and is an 'essential' item that you will 100 percent use, consider buying in bulk to save you from buying smaller items, singularly.
• Take your own carrier bags to the shop, as this stops you bringing more unnecessary plastic home.

2. Refresh yourself with the recycling rules
Many of us have good intentions when it comes to recycling, but the rules can be complex. Make sure you check out your local authorities' rules for what can and can't be recycled. Some key points include:
• Always remove plastic bottle lids before putting bottles in recycling
• Make sure recyclable food and drink materials are clean, empty and dry so they don't contaminate anything. It can't be recycled if it's covered in food e.g. a cardboard pizza box with pizza grease.
• Combined materials cannot be recycled and must go in the bin - e.g. if your paper bag has a plastic lining, these cannot be separated.

3. Make space to recycle
Often, one of the reasons we are not recycling enough is that we simply don't have enough space. This is understandable but here are a few ways to help solve that:
• Break down your cardboard boxes and squash them as flat as possible so there is more space for other waste.
• Do the same thing with the likes of aluminium cans, standing on them so they are flatter.
• Rather than just have a bin in your kitchen, try to have a designated recycling bin in all relevant rooms -such as your bathroom, office and garage.
Company info