Insight from an expert: Hooklifts vs Cable Hoists for waste and recycling
According to Stellar's Tim Worman, while cable hoists are more established, hooklifts can provide improved versatility, efficiency and safety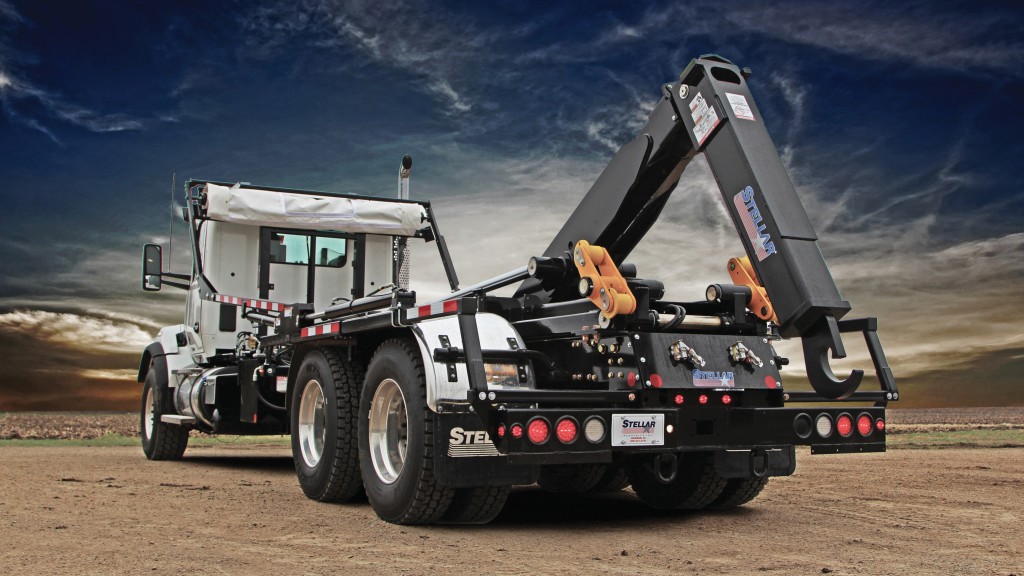 According to Tim Worman, product manager for demountables at Stellar Industries, when it comes to loading containers or truck bodies onto a truck chassis, the North American waste and recycling market has traditionally favoured the cable hoist, while the hooklift has been more prominent internationally, where urban space is generally tighter. Canada has been somewhere in between, based on influence from both markets.
He describes the two categories of demountables in basic terms. "Cable hoists use a cable that is manually connected to a container for loading and unloading onto a truck, using a hydraulically operated reeving system, and range up to 75,000-pound-capacity.
"Hooklift hoists use a hook assembly to connect to containers, from the cab of the chassis, to load and unload on the truck, and range up to about 65,000 pounds capacity. Both can provide loading and off-loading of waste and recyclable containers at any site, when matched with a properly configured truck chassis."

Worman says Stellar Industries was founded in 1990 specifically to build hooklifts in North America, and since then they've been designing and building hooklifts in a multitude of configurations. "We acquired K-PAC in March of 2008," he continues. "That acquisition got us into the cable hoist market, which we've been producing since that time. Worman goes on to say that of the two products they consider hooklifts to be the more efficient system.

He adds that for recycling and waste, the best option ultimately depends on the application and systems already in place.

"The biggest reason that certain markets, including recycling and waste, use a lot of cable hoists still today is that their fleet of containers are set up for cable hoists, not hooklifts, and the cost to convert them means it usually doesn't make business sense to do so.

"As we have looked at the variables between the two markets, the hooklift makes the most sense if you're new to the business or doing a large-scale equipment swap."

When considering unit capacity Worman says the two types of demountable have similar capacities, up to 65,000 pounds, with cable hoist units going as high as 75,000 pounds.

He says that for the most part, in North America for refuse and recycling, mixed waste, scrap and C&D hauling, cable hoists are still most commonly used. "The refuse and recycling market are really where cable hoists live," he continues. "If you look at refuse, especially with larger setups, the cable hoist is the equipment that everybody uses because their containers are set up for it. Cable hoists fit well for big refuse collection companies. When you look at the recycling market, primarily scrap, they also use cable hoists. It's a very mature market and that's what they started with.

"But if I were a new start-up, hauling refuse or recyclables, I'd go right to a hooklift, due to their improved versatility, efficiency and safety gains."
Hooklift benefits: Versatility, efficiency and safer operation
According to Worman, one of the key benefits of the hooklift is that it not only efficiently handles containers, but there is a magnitude of different bodies that can easily be swapped in and out.

"There's a litany of things you can do with that single asset for the job you need to do that day," he says. "You don't have to have five trucks sitting around, when one truck can easily be configured for different tasks using various interchangeable bodies. You can have one truck with five beds, and you just adapt to what you're going to do the next day."

Another factor to think about when comparing hooklifts vs cable hoists is efficiency when collecting containers. With a cable hoist, users are more limited in the number of picks they can do per day because of the process behind it. Worman says the operator has to get out of the truck, pull the cable out, hook the cable to the container, return to the truck, and proceed to pull the container up. When he drops the container, this process is also followed, in reverse. This process has to happen with each pick up and drop of a container when using a cable hoist, but not with a hooklift.

When working with a hooklift, an operator eliminates extra steps to hook to a container. The user can deploy the hook, back up to the container, hook the container, and pull it onto the truck without ever leaving the truck cab. The efficiency gain comes from not having to continuously enter and exit the cab.

"We've looked at this closely, and in our estimation, if you were to switch to a hooklift, you could go from 10 picks per day to roughly 12 picks per day," he says. "In this scenario that would be a 12 percent gain in efficiency. By doing that with a single asset, you're putting more money into the profitability of your organization."

A third important benefit of hooklifts compared to cable hoists is safety. Worman first emphasizes that users of any demountable should always check the jobsite before deploying anything. Whatever system is being used, haulers need to make sure there's nobody around containers, around the truck or overhead.

With a hooklift, Worman says safer operation comes simply because the operator is not out of the cab as much, or between the container and the truck at any time to hook to, or disconnect from, a container.

"When the operator is dropping or picking up a container, they never have to leave the cab," Worman emphasizes. "They can do it all from the comfort of their seat, which can't be said for a cable hoist.

"Another safer operation factor for a hooklift over cable hoist, is the mitigation of operators walking in unfavourable conditions, like mud, where they don't have to drag the large, heavy cable through the environment to hook to the container," he says.

"With the cable hoist process, you could see an increase in injuries, such as back, hand or muscle pulls.
"These injuries are largely eliminated by having operators do the work from the truck cab - which they can only do with a hooklift." RPN
This article was originally published in the May/June 2020edition of Recycling Product News, Volume 28, Number 4.
Related Articles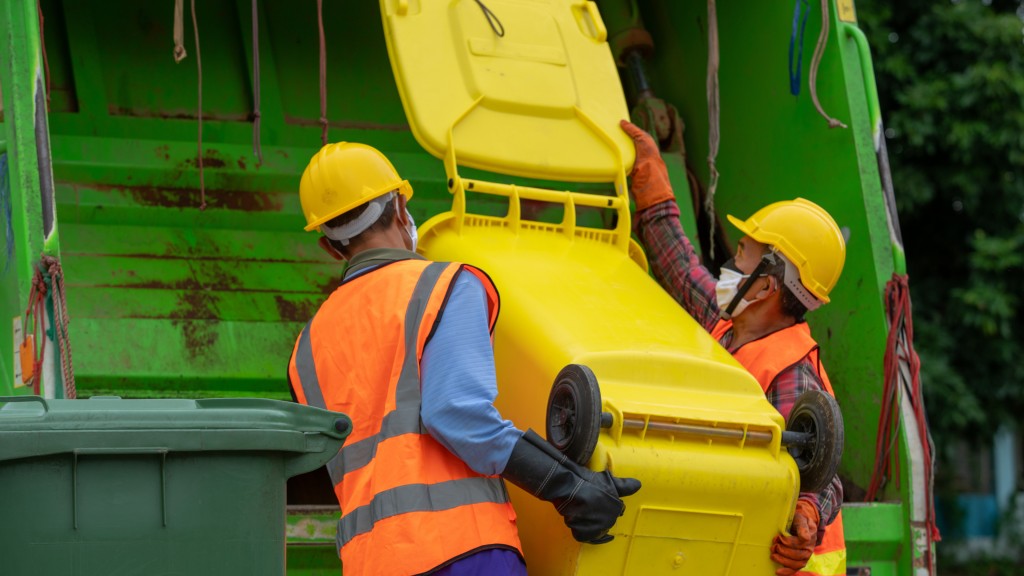 Peninsula Sanitary Service adopts AMCS' AI-driven automation across collection operations