Metso compact shredders proving themselves in recycling and waste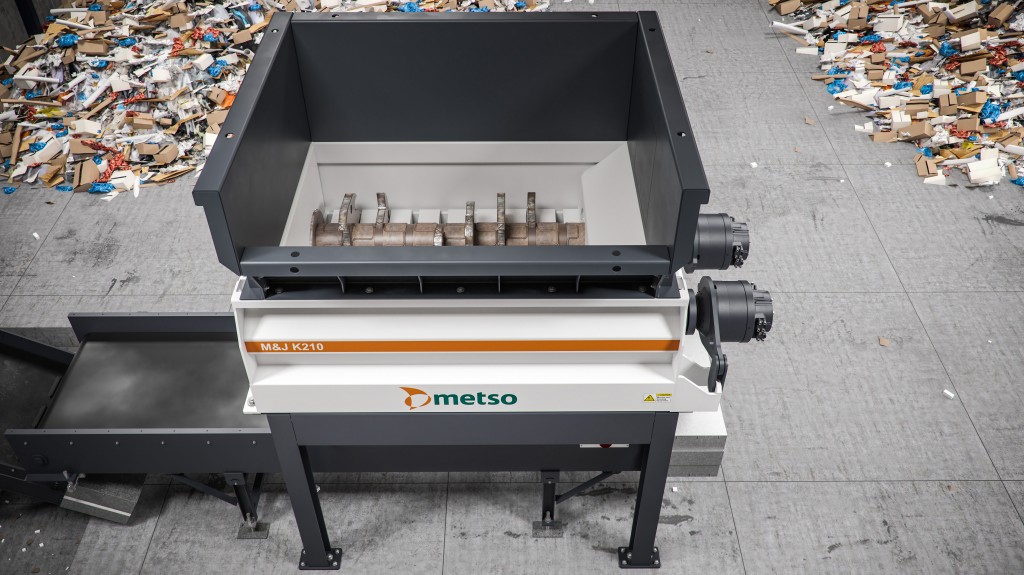 Metso Waste Recycling's new K series of compact pre-shredders, launched in 2019, has got off to a strong start, according to the Finland-based manufacturer. The K Series has had a particularly strong start in Germany, so far, where three major recycling companies have already made purchases, and many more have shown interest.
According to Metso, these compact shredders are designed to appeal to both new and existing customers, and have also been sold to customers in many different countries so far, where they have managed to prove themselves for high flexibility, easy maintenance and low production costs in waste management, recycling and various applications.

Meeting a specific need
The K series is targeted specifically at waste recycling and is characterized by impressive efficiency and high flexibility, according to Metso. These machines can easily be adapted to customer-specific fractions - even when they change. At the same time, the series' unique design means that the shredder is easy to use and easy to maintain, keeping costs down to an absolute minimum.
Sales managers for Germany, Kurt Max Beyer and Matthias Reinert, attribute this great start for the K Series to two factors. Firstly, Metso Waste Recycling's shredders have a good reputation among the discerning German industrial audience. Secondly, the K series meets a specific need in the recycling and waste management market.
"Through a wide range of applications, the customer can create the optimum solution for the specific challenges they face," said Kurt Max Beyer. "This flexibility is the very essence of the K series, with the intelligent design that makes servicing and upgrades far easier to perform than on any other shredder on the market."
Matthias Reinert also emphasizes the series' low cost price per tonne and stable production as key reasons for the significant interest from Germany specifically. These days, despite COVID-19, he says he is kept busy talking to interested German companies, and expects many more K series shredders to soon follow the first three sales.
More from Waste Diversion
Single-Ram and II-Ram High-Capacity Balers
At Machinex, we've been designing sorting systems for over 35 years, so we know how essential it is for MRF operators to have a baler they can trust and not worry about its operational reliability. This is why we design and manufacture reliable single-ram and II-ram high-capacity balers to specifically help optimize their operations.
Watch the video of our expert who presents the main features of Machinex balers delivering these important benefits:
Easy & accessible maintenance
Reduced maintenance & bale handling costs
Energy savings
Optimal bale density
For C&D recyclers, waste haulers, demolition contractors and landfills, there is a growing opportunity to profit from rethinking processes. Although every operation is different, by streamlining the front end of the C&D operation processes with purpose-built technologies, recyclers can tap into new end markets, accommodate higher material volumes, stay ahead of regulatory restrictions, increase recovery rates and add commodity revenue, while decreasing labor and other costs.
Download the new eBook to learn about:
Finding opportunities in the alternative to landfilling C&D
How facilities can increase their profits from C&D
Using the right C&D processing technology in the right locations