Compost and organics recycling highlighted during ICAW 2020
International Compost Awareness Week runs from May 3 to 9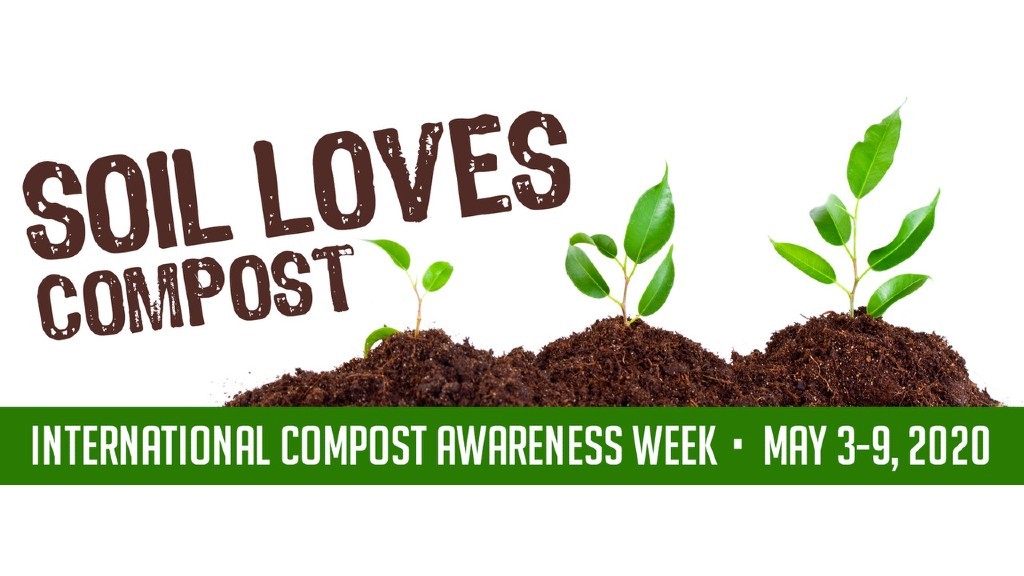 A natural affiliation of organizations around the world have banded together to highlight the importance of organics recycling and the use of compost to help regenerate the health of soils and soften the impact of human activity on the planet. With choruses of "Soil Loves Compost" and "For the Love of the Earth," International Compost Awareness Week (ICAW) will be celebrated from May 3 - 9, although this year in a more individual and personal way, reflective of the current times and circumstances.
Now in its 25th International Anniversary year, International Compost Awareness Week (ICAW), the largest and most comprehensive education initiative of the compost industry, transcends political and cultural boundaries to encourage ever-greater organics residuals recycling and compost use, buoyed by the following facts and benefits:
The use of landfill space and incineration can be reduced by at least one-third when organics are recycled. Focused attention on recycling organic residuals is key to achieving high waste diversion rates.
Methane, a greenhouse gas twenty-five times as powerful as carbon dioxide, can be significantly reduced through the recycling of organics instead of their being landfilled.
Soil health and productivity is dependent on organic matter in the form of compost or humus to provide the sustenance for the biological diversity in the soil. Plants depend on this to convert materials into plant-available nutrients and to keep the soil well-aerated. Additional benefits include the reduced need for pesticide usage to ward off soil-borne and other plant diseases.
Compost when used in water quality projects, bind pollutants to the organics material and prevents them from entering our lakes, wetlands, streams and rivers.
Soil erosion is mitigated and water-holding capacity improved through compost's enhancement of soil structure which helps bind soil particles together.
Compost offers a significant answer to climate change mitigation. Compost's return to the soil serves as a "carbon bank," helping to store carbon thereby removing it from the atmosphere.
Traditionally, throughout the week of ICAW, community and business events and programs are held to encourage and celebrate the recycling of organics. This year, reflective of the need for social distancing, people will be promoting ICAW through social media, emails, online workshops, and alternative ways to reach out to the public.
Fundamentally, the celebrations are to encourage the individual caring act of recycling organic residuals, be it in a backyard compost bin, through programs at work, within a neighborhood, with the help of on-site as well as centralized composting. And, to complete the circle, whether getting the vegetable garden at home or farm fields ready for the growing season ahead in northern lands or putting them to rest after a season of harvests in the south, International Compost Awareness Week encourages adding compost to soil to improve its organic matter content, of fundamental importance to soil health and productivity.