Republic Services commits to help increase plastics recycling
Working with As You Sow, Republic is the second major U.S. waste services provider to agree to identify gaps in recycling infrastructure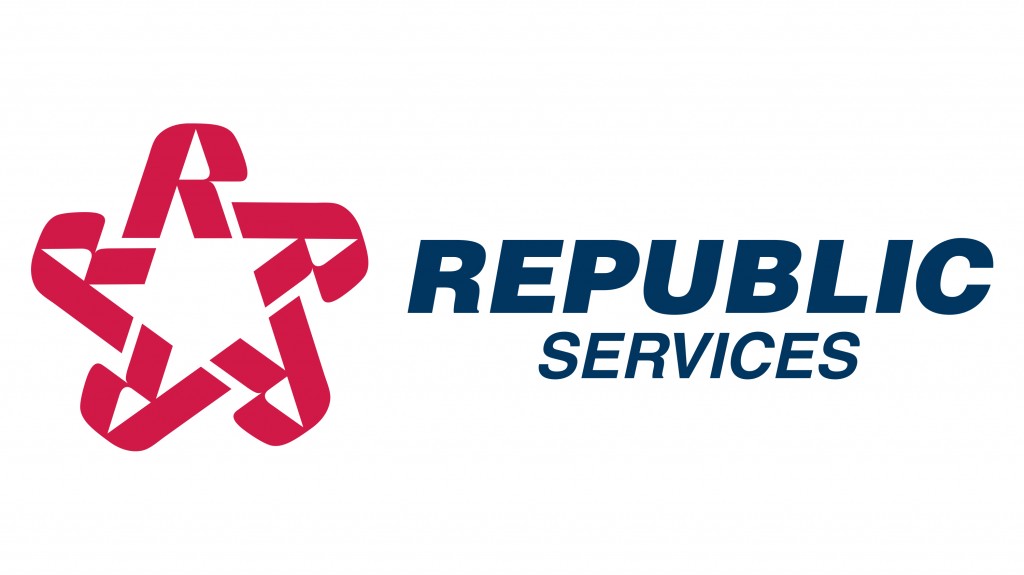 Republic Services Inc. has committed to publish a report on how the company can improve efforts to increase plastics recovery and recycling to address environmental problems caused by plastic pollution.
Through engagement with As You Sow, Republic is the second major U.S. solid waste and recycling collection company to agree to publish this kind of report, following a similar agreement reached with Waste Management Inc. in February.
As You Sow is a U.S.-based non-profit focused on shareholder advocacy, with the goal of promoting environmental and social corporate responsibility through shareholder advocacy, coalition building and innovative legal strategies.
According to As You Sow, China's 2018 ban on plastic waste imports exposed the fragility of parts of the U.S. recycling collection and processing system. In some areas, there is no market for collected recyclable plastics due to historical reliance on China for processing. To help address this situation, As You Sow filed a shareholder proposal with Republic Services.
The company agreed to provide a report that could help identify basic gaps in plastic recycling infrastructure in the U.S. The report will illustrate Republic's material flows of commonly collected and recycled types of plastic, categories of current end market uses for these materials, and gaps in recycling infrastructure and markets. Republic will identify actions it believes could help address the gaps identified in the report, both possible company actions and broader recommendations.
Another factor in low recycling rates can be inefficient or outdated Materials Recovery Facilities (MRF), where collected recyclables are separated for processing. Outdated facilities can result in lower capture rates of recyclables. Republic agreed to provide an assessment of its MRF capabilities and the level of automation and advanced technology in place and a discussion of how these technologies translate into throughput efficiency.
As You Sow has withdrawn its shareholder proposal in response to these commitments by the company.
"Some U.S. communities are in crisis with no markets for recyclable materials due to a lack of domestic processing markets," said Conrad MacKerron, senior vice president of As You Sow. "We appreciate Republic Services' willingness to provide this report, which will provide deeper insight into plastic material flows once they leave consumers hands. We hope it can be a valuable resource to stakeholders working to increase recycling rates."
As You Sow believes more organized, concerted action is needed by upstream packaging manufacturers, consumer brands, recyclers, processors, regulators, and interest groups to dramatically increase levels of recycling, both to capture the embedded value of these materials, as well as to provide feedstock for the recycled content many brands have committed to use. Without such action, more recyclable plastics could end up in landfills instead of being recycled.
For more information on As You Sow's work on waste, click here.