Value in partnerships - equipment owners should take advantage of industry expertise
Leaning on dealer and manufacturer expertise should be part of any successful organics recovery business strategy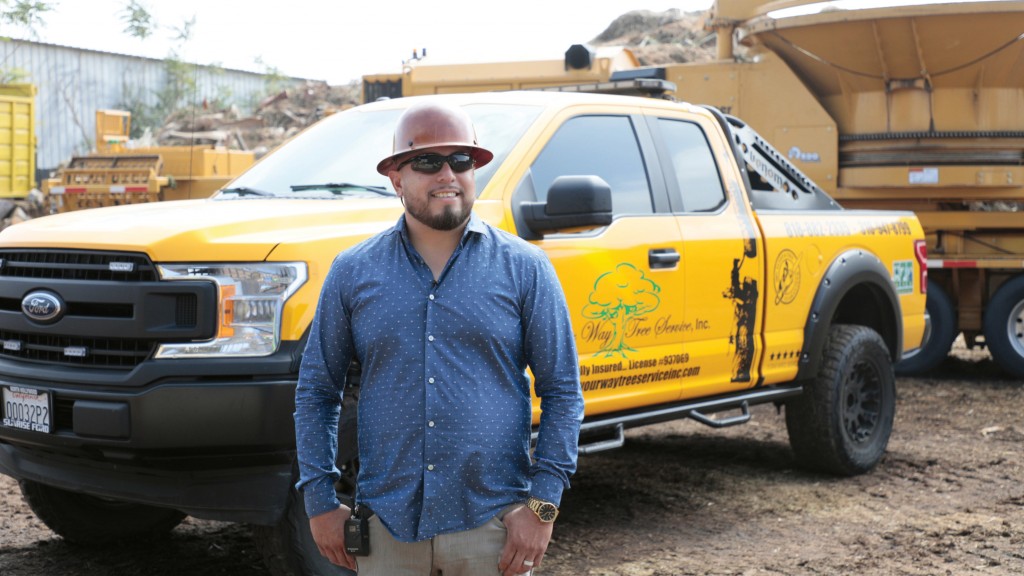 To thrive in the wood waste recycling and composting industry contractors need to make smart, informed decisions to keep their operations running efficiently. Nimble operations are the name of the game when selling bulk mulch and compost. To make that happen, successful companies should research and vet dealers, as well as manufacturers, before adding new equipment.
As part of the process, they can also seek out advice on ways to continue to improve and grow their companies.
For many recycling and composting companies, sometimes the best person for advice are the individuals calling on them about their equipment needs.
Serving the industry
Some manufacturers that serve the recycling and composting industries recognize that their role extends beyond just building and selling equipment. Instead, they invest in educating the specialists that serve at the dealer level so that the whole industry can grow together.
"Our dealers throughout North America and around the globe understand their contribution to the growing recycling and composting segments is more than selling equipment - it's about being a resource for companies," explained Steve Heap, vice president of commercialization for Vermeer.
"Vermeer recycling and forestry specialists serve a much broader role than selling equipment. They are part of a group employed by the local dealer, but also work closely with customers and the team at Vermeer. Through the work they do in the field, regular training at the Vermeer headquarters in Pella, Iowa, and a vast network of peers, these individuals are constantly learning about industry best practices, which helps them be an excellent resource for contractors."
From a tree care company in Los Angeles, California, and a wood waste recycler in Illinois, to composting facilities like MW Horticulture Recycling Facility Inc. in Fort Myers, Florida, consulting with a Vermeer recycling and forestry specialist has already helped many contractors grow their business.
Your way tree service
When Jesse Montoya started Your Way Tree Service in Los Angeles, California, in 2008, he went door-to-door drumming up tree care work. Today, he's grown his business to 48 employees and a fleet of equipment that includes a Vermeer TG5000 tub grinder.
According to Montoya, as his business grew so did the amount of money he was paying in dumping fees.
"I was paying $30,000 a month," he explained, "One day I was expressing my situation to a couple of specialists with Vermeer RDO, and they helped me come up with a way to turn an expense into a profit."
Montoya says the recycling and forestry specialists with Vermeer RDO (a specialized Vermeer distributor based in California) helped him determine the right machine to operate at his facility, and they recommended which type and size of material would sell the best in his area.
"They set us up and helped dial in everything from the right teeth, hammers and screens. With their help, I've been able to expand my clientele."
Tom Ruegemer, recycling and forestry specialist with Vermeer RDO, said he feels like it is his job as a specialist to help contractors grow their operations and be a resource along the way.
"When recommending equipment, I work with customers to make sure they get the right machine for their needs today and for the future."
MW horticulture Recycling
US Composting Council member Denise Houghtaling and her family owned business, MW Horticulture Recycling Facility Inc., is another hard-working organics recovery specialist focused on growth.
After Hurricane Irma swept across southern Florida, in September 2017, their recycling and composting business saw a significant uptick in the amount of waste material they were taking in, which led to adding an additional Vermeer tub grinder to their operation.
According to Houghtaling, having quality equipment and support has been important as her team processed all of the material brought in after the storm.
"Before getting into this business, we didn't know much about the different manufacturers that produced machinery for the composting industry, but through the support of local equipment dealer representatives, we learned quickly," she explained.
"The team at Vermeer Southeast has helped us learn this business and hone our processes. They have also provided service when we need it and are available around the clock - they operate the same way we do." That point was further affirmed after Houghtaling took a trip to Pella, Iowa, to see the Vermeer manufacturing facilities and meet the Vermeer family.
Houghtaling was inspired by how much her family and theirs have in common."Quality is important to them; they don't take shortcuts," she said. "We don't either because that's what it takes to be successful and to feel good about the products we produce."
Homer Industries
Service support is one of the values that the team at Homer Industries in Lockport, Illinois, said they receive from their local recycling and forestry specialist, Vermeer Midwest.
"When the business started, it was a constant struggle to keep up with demand, so we didn't have room for downtime," explained Todd Hahn, COO of Homer Industries. "Vermeer Midwest's Aurora location is just 20 minutes from our facility, and I really could at times get a mechanic from there to the yard quicker than I could get one of our guys. So service has been over-the-top."
Understanding the role
In an industry where profits are dependent on operating at peak efficiency, having an extended network of reliable partners can have a significant impact on growth.
Vermeer and its dealers are committed to investing in training knowledgeable people, so they can be a resource to the industry and business owners working hard every day.
According to Vermeer Recycling and Forestry Specialist for Texas-Louisiana, Ryan Andry, his top priority is to help contractors be successful.
"My role is to help a contractor maximize their productivity, which means advising them on everything from the machinery in their operations to suggesting more efficient methods of doing certain tasks.
"I'm communicating with other specialists on a regular basis and am in constant contact with the team at Vermeer. It's that level of networking that I think is important to my customers.
"For me, it's not just about selling machines; it's about bringing value."
Ted Dirkx is applications specialist for recycling and forestry, Vermeer.
This article was originally published as is, in the April 2020 edition of Recycling Product News, Volume 28, Number 3.