CARE unveils action plan to support California carpet recyclers
Industry facing unprecedented challenges due to COVID-19 pandemic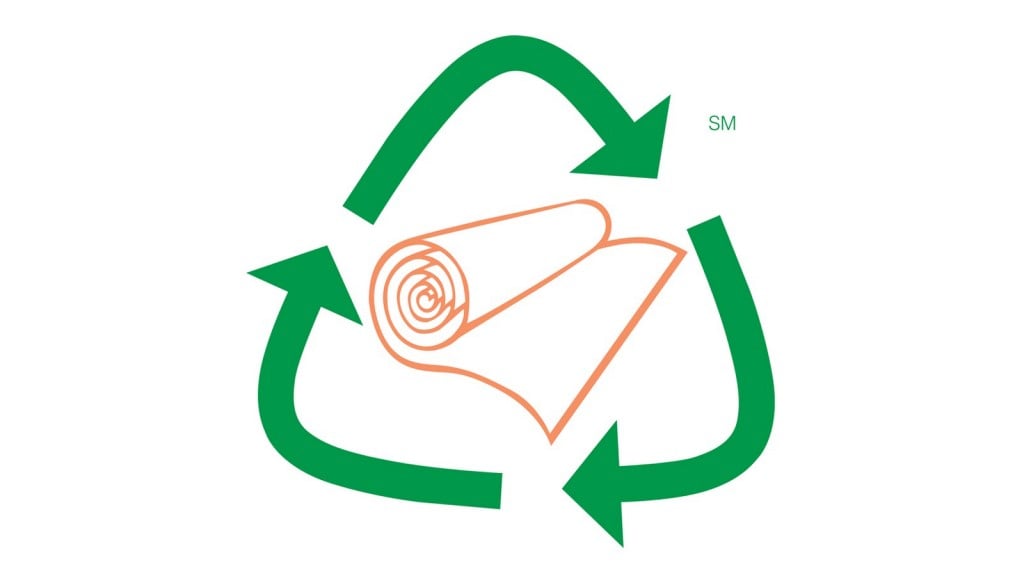 Carpet America Recovery Effort (CARE) is taking a series of emergency actions to support and assist the California carpet recycling industry, as effects of the pandemic threaten the industry's survival.
Ten actions have been approved by CARE's oversight committee and reviewed with CalRecycle. Actions (listed below) include a one-time payment to recyclers, a temporary 90-day increased subsidy payment, accelerated payment schedule and relaxed reporting and proposed loan payment requirements.
CARE Executive Director Bob Peoples notes, "Cash flow considerations for the recycling community were our primary concern in forming this action plan. The current crisis, precipitated by the COVID-19 pandemic and the plunge in oil prices, has seriously interrupted the supply chain for new carpet sales and the flow of post-consumer carpet (PCC) materials into new products. Additionally, the automotive sector, a major user of post-consumer nylon carpet material, has been shut down. The depth and duration of the impact to our industry is currently unknown and cannot yet be quantified."
The following six actions will be taken by CARE within the authority provided to it via statute and CARE's approved Five-Year Plan. CARE will:
Issue a one-time payment to each qualified recycler, calculated as the average monthly subsidy received over last 12 months. CARE estimates the one-time payment will total approximately $1.13 million. This payment will not affect the cash reserve.
Pay 80% of earned subsidies after initial reporting by recyclers (as opposed to the usual 40 to 45 days). The situation will be reassessed after 90 days.
Monitor retail sales and PCC availability to aid recyclers in planning for dramatically reduced raw material flows.
Institute an additional temporary $0.02/lb. subsidy for PCC collection for 90 days, effective April 1 (total $0.04/lb.) This adjustment will be in place for 90 days, through the end of June. CARE is not increasing the current approved Plan-based Collector Sorter Entrepreneur subsidy; it is providing a temporary collection incentive to address rapidly changing market conditions.
Coordinate and communicate with other Product Stewardship groups to identify the best ways to tackle shared challenges.
Suspend routine audits for 90 days. This applies to all recipients of California subsidy payments and does not suspend the requirement to comply with Agreed Upon Procedures (AUP). The AUP suspension does not apply to mills. CARE will revisit the status in 90 days to determine if a further delay is warranted.
In addition, CARE has requested that CalRecycle take the following actions:
Designate Recycling as Essential Infrastructure and Essential Businesses.
Suspend all Recycling Market Development Zone (RMDZ) loan payments (P&I) for 6 months. RMDZ loans are a major debt service requirement for many recyclers, including carpet. This would help with cash flow during the crisis.
Support action to request that utilities not cut off service to any commercial enterprise for 90 days.
Work with Governor Newsom's staff to stop any commercial enterprise eviction actions for 90 days.
All qualified California subsidy recipients are eligible for these actions. The industry recycled more than 58 million pounds of post-consumer carpet in 2019.

For more complete details on these actions, see the CARE website here.
CARE will be monitoring the situation carefully and considering if additional actions need to be taken.
Related Articles
Traditionally, waste management companies have operated using a simple "management of waste" approach to operating a MRF. Throughput targets and continuous operation (minimal downtime) were the main driving forces. The industry has changed however, and the focus moving forward is now on optimizing system performance and reliability, in conjunction with increasing recycling rates and a drive for a "greener" and more sustainable tomorrow.
When considering the addition of, or upgrade to, an "intelligent" MRF, for municipalities or private operators, the main factors should always be the client's (operator) current requirements, and evolving market needs, which include throughput, reliability, output quality, and adaptability. Equally important is a full understanding of what is really expected from any proposed system. Having an engaged and focused mindset for the project with the client from the beginning, will impact and drive the entire design process. This then impacts the overall project result, through to the productive, efficient, ongoing operation of the facility itself.