Eaton showcases cross-platform hydraulic solutions for refuse and recycling vehicles at WasteExpo 2013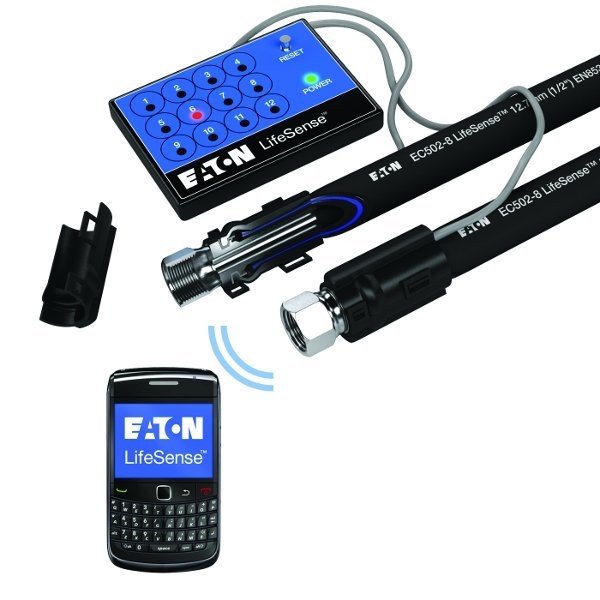 At this year's WasteExpo in New Orleans, diversified industrial manufacturer Eaton demonstrated how its hydraulic solutions provide fleet owners and operators with peace of mind by providing fuel savings, enhancing productivity and significantly reducing operating costs.
The event, which ran from May 20-23, 2013 at the Ernest N. Morial Convention Center, gave Eaton an industry-specific forum to showcase its latest range of hydraulic components and engineered solutions for refuse vehicles.
One of the solutions featured was Eaton's Power on Demand system™. The system uses variable displacement piston pumps to sense required flow and pressure during a truck's work-cycle to provide significant fuel savings and improve productivity. The Power on Demand technology harnesses energy to reduce oil spillage and sustain the power required for standard compaction mechanisms involved with waste management.
As part of the Power on Demand system, Eaton shared its new retrofit kit for the system with customers at WasteExpo. Originally designed for front-loading Heil trucks, the retrofit kit delivers significant fuel saving of nearly three gallons per day leading to reduced operating costs and minimized environmental impact.
"The challenges faced by waste collection companies today require us to provide solutions that provide peace of mind through increased operational efficiency, reliability and sustainability," said Robert Golin, market development manager, Hydraulics, Eaton.
Eaton also featured their LifeSense® hydraulic hose condition monitoring system (shown above). LifeSense monitors the health of hydraulic hose assemblies in real time through a wired and/or wireless system to detect internal fatigue, as well as external damage. The system provides advance notification if the hose is approaching the end of its useful life to reduce equipment downtime.
In addition, Eaton's high performance HFX programmable controllers were featured in the Eaton booth. Designed for electronic control of all system functions on mobile and off-highway equipment, the HFX controllers feature a powerful process, configurable CAN channels and a flexible input/output (I/O) system to meet the needs of a variety of demanding applications.
Eaton's Hydraulics business is a worldwide leader in supporting companies that want to increase efficiency, reliability and safety within industries including – construction & mining, agriculture & forestry, traditional & renewable energy, manufacturing & processing, oil & gas, transportation & material handling. The global Hydraulics team designs, manufactures and markets a comprehensive line of reliable, high-efficient hydraulic and industrial systems including electrohydraulics, fan drive, hybrid and steering solutions to leading edge components including adapters, couplings, cylinders, fittings and assemblies, hose & tubing, motors, pumps and valves.
Eaton is a diversified power management company providing energy-efficient solutions that help our customers effectively manage electrical, hydraulic and mechanical power. A global technology leader, Eaton acquired Cooper Industries plc in November 2012. The 2012 revenue of the combined companies was $21.8 billion on a pro forma basis. Eaton has approximately 103,000 employees and sells products to customers in more than 175 countries.
Related Articles
Traditionally, waste management companies have operated using a simple "management of waste" approach to operating a MRF. Throughput targets and continuous operation (minimal downtime) were the main driving forces. The industry has changed however, and the focus moving forward is now on optimizing system performance and reliability, in conjunction with increasing recycling rates and a drive for a "greener" and more sustainable tomorrow.
When considering the addition of, or upgrade to, an "intelligent" MRF, for municipalities or private operators, the main factors should always be the client's (operator) current requirements, and evolving market needs, which include throughput, reliability, output quality, and adaptability. Equally important is a full understanding of what is really expected from any proposed system. Having an engaged and focused mindset for the project with the client from the beginning, will impact and drive the entire design process. This then impacts the overall project result, through to the productive, efficient, ongoing operation of the facility itself.