Cross Wrap automatic bale wrapping ideal for waste handling during Coronavirus epidemic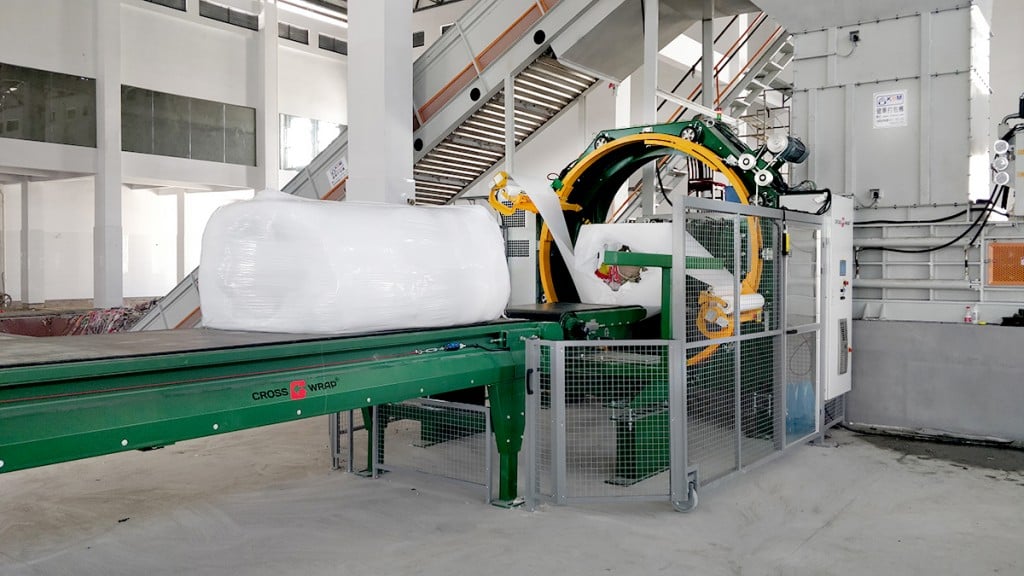 During the current COVID-19 virus epidemic, safe waste handling and management are more important than ever. Cross Wrap Oy, based out of Finland, is emphasizing the importance of safe waste and recyclables material handling, which is best done when the process is fully automated. Cross Wrap Bale Wrappers and Bale Openers offer fully automatic and hygienic way to wrap, handle, store and transport waste.
Cross Wrap has been developing and manufacturing automatic Bale Wrappers and Bale Opener machines for over 26 years. According to Cross Wrap, their machines offer a safe and efficient way of handling waste, promoting a safer working environment and a higher capacity for waste handling, compared to other bale wrapping or bale opening solutions.

Key features of Cross Wrap Bale Wrapping and Bale Opening systems include:
Fully automatic process
Increased efficiency
Fully enclosed and tight bale
No littering, spillages or odours
Easy and safe transport, storing and handling
Low operating costs
Adaptable to any baler
Fully automatic bale opening
Separation of wrapping material
Cross Wrapping has become the industry standard in Waste-to-Energy
Cross Wrap Oy also offers automatic and safe Bale Dewiring machines for plastic recycling. These machines remove the need for manual and dangerous bale wire cutting and bale handling. Especially now during the coronavirus crisis, Cross Wrap has stated: "We want to highlight the importance of minimizing any physical contacts with contaminated and recycled materials, such as PET plastics and mixed plastics. The Cross Wrap CW Dewiring is a perfect solution for this."
Cross Wrap Oy has been shortlisted for the prestigious Plastics Recycling Awards Europe 202,0 for the CW Dewiring machine, in the Recycling Machinery Innovation of the Year category. The award winners will be announced on 28th of October, during the second day of the Plastics Recycling Show Europe, currently scheduled to take place RAI Amsterdam.
More from Waste Diversion
Single-Ram and II-Ram High-Capacity Balers
At Machinex, we've been designing sorting systems for over 35 years, so we know how essential it is for MRF operators to have a baler they can trust and not worry about its operational reliability. This is why we design and manufacture reliable single-ram and II-ram high-capacity balers to specifically help optimize their operations.
Watch the video of our expert who presents the main features of Machinex balers delivering these important benefits:
Easy & accessible maintenance
Reduced maintenance & bale handling costs
Energy savings
Optimal bale density
For C&D recyclers, waste haulers, demolition contractors and landfills, there is a growing opportunity to profit from rethinking processes. Although every operation is different, by streamlining the front end of the C&D operation processes with purpose-built technologies, recyclers can tap into new end markets, accommodate higher material volumes, stay ahead of regulatory restrictions, increase recovery rates and add commodity revenue, while decreasing labor and other costs.
Download the new eBook to learn about:
Finding opportunities in the alternative to landfilling C&D
How facilities can increase their profits from C&D
Using the right C&D processing technology in the right locations