Greentec: a quarter century in electronics recovery
No signs of slowing down for Ontario's Greentec after 25 years managing IT assets and processing e-waste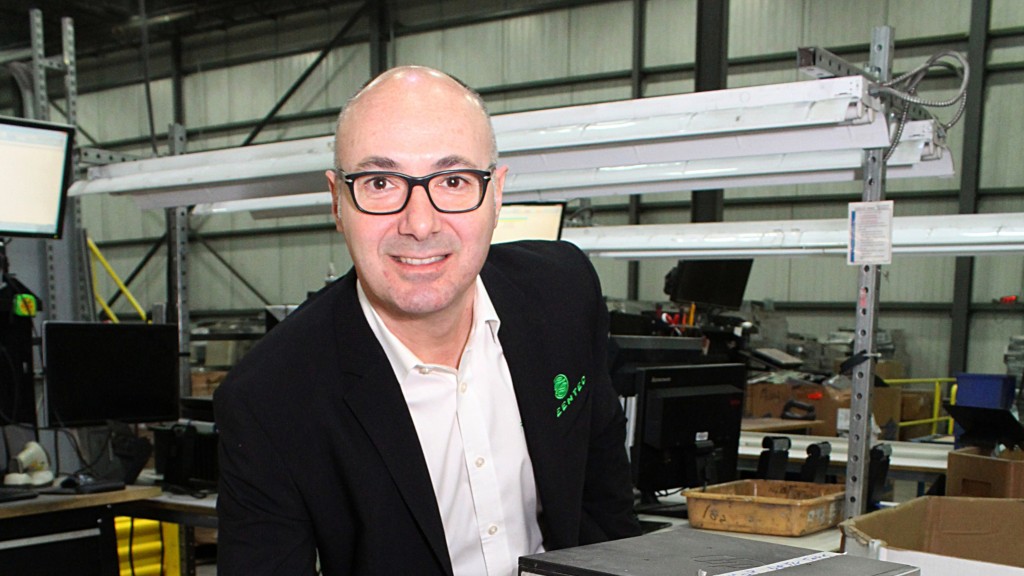 Based in Cambridge, Ontario, Greentec is a specialist in IT equipment recovery, confidential data destruction and e-waste recycling, serving businesses in Ontario and across Canada. In 2020 the company is celebrating its 25th year in business.
In 1995, Tony Perrotta started by collecting and recycling ink and toner cartridges. He led the organization over the next decade through several expansion phases, and key certifications, including ISO 14001 and OSHA. In 2005, Greentec expanded recycling services to cellphones and electronics, and in 2010 the company grew into a new 83,000-square-foot facility, completed OHSAS 18001 certification and started both its ITAD (IT Asset Disposition) business and high-volume e-waste processing. By 2017, Greentec also had R2 (Responsible Recycling Practices) and NAID (National Association for Information Destruction) industry certifications in place.

Today, Greentec offers a range of services including secure pick up and removal of IT assets and waste, certified data destruction, electronics refurbishing and recycling as well as sustainability reporting for corporate clients. On average, the company manages between 12,000 and 16,000 tons per year of material, including both recovered assets (re-usable IT assets and equipment) and scrap e-waste.
In 2019, Perrotta says they repurposed over 114,000 IT devices, while between 2010 and 2019, they recycled about 60,000 tons of end-of-life electronics waste.
"We're growing at about 30 percent year-over-year," Perrotta says."Our growth is coming mostly from our IT asset disposition and e-scrap recovery.
"Our speciality is managing data containing devices. For example, we manage equipment for entire data centres, when a company is going through server refreshes or storage and network refreshes, as well as data for endpoint devices such as desktops, laptops, computers, tablets and mobile phones."
The processes they use, along with the employees and logistics they have in place, all have to comply with strict NAID standards for data destruction. These standards provide specific instructions on how to destroy various data types, with a main element of the certification focused on the people that have access to sensitive materials and information in the secure IT disposal environment. Background checks on all employees are required and facilities need to be secure with safeguards in place. Plus, all trucks and materials collected need to be closely tracked.
For Greentec, end-of-life IT assets are "repurposed" via sale or donation, if they are not damaged or otherwise unusable.
"If a company goes through a refresh and they have working assets they need to dispose of, we use specialized equipment that allows us to perform data erasure and functional testing of devices on a large scale," explains Perrotta. "We can collect and perform a wipe on 450 hard drives simultaneously. After we've done the wiping of an asset, we have to be able to test it to make sure that there is no information left on the device. It can then be safely and securely resold or donated for reuse."

Precious metals recovery
At Greentec, for end-of-life e-waste that will be dismantled and separated for value and recycling, the process is very different than for IT assets that will be reused.

"We have a dedicated line that handles just servers, desktop computers and end-of-life devices," explains Perrotta. "We break them down, we take out the hazardous materials and batteries. There are often batteries embedded in computer boards, and we harvest all components and parts. Depending on the device, there could still be good memory or a reusable hard drive. If this is the case, the hard drive would go into our secure area. It would go through data erasure, it would be wiped clean, and then it can be reused."
"We work with a lot of partners across the country," Perrotta continues. "We get end-of-life high-grade commodities. We pick up truckloads of a mixture we call e-scrap commodities: mobile phones, tablets, laptops, computers, servers, networking switches, circuit boards, etc. "We can offer recovery value on these items because we are able to extract value from them in our end-of-life processing."
The main value in this stream is with the recovery of gold, silver, palladium and copper. According to Perrotta, precious metals recovery really drives their end-of-life e-waste recycling business.
"It's a big economic driver for us," he says. "With our partners across the country, we don't do low-grade material, because it just doesn't make sense for them to ship something that has no real value. For end-of-life low-grade material (like older rear projection TVs and other electronics and appliances including vacuums) most will find more of a local solution to process it or they do it themselves."
At the top end of the value scale, Perrotta says the demand for rare earth material has gone through the roof. "New technology, energy-efficient devices, new electric cars, windmills, all of these manufacturing sectors use a lot of rare earth metal."He says there is a big opportunity for the e-waste industry to meet this demand. The main type Greentec recovers is rare earth magnet.
"We are recovering rare earth metals from some of the systems we put in place. We have a line that focuses specifically on hard drive disassembly."Hard drives contain high concentrations of rare earth metal and is where we recover a lot of it," continues Perrotta. "We're taking them apart and pulling out the rare earth magnet. We also find rare earth metal in other appliances, in mobile phone speakers, tablets and laptops, but the higher concentrations are in the hard drives."
Blubox technology taking on mercury-containing devices
One of Greentec's newer lines deals specifically with the processing of end-of-life fluorescent lamps and LCD flat panel and laptop screens. Many of the screens of this type being retired today use what's called CCFL backlight. It's a cold cathode compact fluorescent, containing hazardous materials including mercury vapour. In 2018, Greentec brought a new machine online at their Cambridge facility to deal with mercury-containing end-of-life materials.
Their fully automated BLUBOX recycling system, built by Swiss company BLUBOX Trading, was developed specifically to recycle flat panel displays and lamps containing mercury and is one of only six installed in the world, according to Perrotta. The BLUBOX system (shown opposite page) separates out hazardous particles from mercury-containing devices and extracts valuable output fractions for further processing. The entire system is packed into a 40-foot HC container, the inside of which is constantly under negative pressure and therefore meets highest safety standards for containment of hazardous materials.
According to the BLUBOX website (at blubox.ch) these machines are capable of recycling up to 1,000 kg/h of flat panel displays and 500 kg/h of lamps simultaneously."The unique thing about our new piece of equipment is the speed at which you can safely process mercury-containing items. We can feed lamps in on one side, while on the opposite end, we can feed it LCD monitors and laptops - basically anything that has a screen.
"Our BLUBOX looks like a big metal blue box," he continues. "It's self-contained and uses negative pressure and a series of active carbon filtration systems to extract mercury vapours from mercury-containing products."
Basically, he explains, lamps or screens are put in, they're crushed and the mercury vapour is contained. The glass, plastics and metals get separated out, while mercury is collected through an active carbon filtration system. The mercury-containing filters then go to a specialized mercury disposal facility.
Assessing risk: batteries to e-cigarettes
Beyond mercury vapour, one of the biggest hazards faced at any e-waste recycling plant is from battery explosions, which can cause injury and fire.
"It's a big risk for us," says Perrotta. "It's why we have to manually dismantle a lot of material. We have to manually pull out batteries and lithium-ion batteries. If not, they are hazards that can cause fire."
He says manufacturers need to make it easier to pull batteries out. "If you look at all the new phones and tablets and other tech devices, it is not easy to pull the batteries out. Design for recycling would definitely be a good thing for us."
He says items such as toner cartridges getting into shredders can also cause fires.
"You don't want to put anything into a shredder with mercury, anything with backlighting, compact fluorescents or any little lamps within devices, because they release mercury vapours. Some items also have beryllium [another toxic chemical element] and other toxic chemicals in them. We've got to be very careful."
For this reason, health and safety is priority number one for Greentec, before anything else they do. "We conduct risk assessments on any new products we process. We're currently going through a risk assessment for the processing of e-cigarettes."
E-cigarettes are another challenging, relatively new e-waste stream, he says. Perrotta's team has to look out for biohazard risks specifically and as with all materials they process, they need to consider environmental risks and health risks to employees.
"We also look at whether there are any security risks," he says. "What would happen if any new material we're processing goes missing? We look at all aspects, and then from our risk assessments, we develop action plans. We make sure we use the proper personal protective gear, have the proper security and that we have safe processing.
"With e-cigarettes, there's so many different models," he adds. "There has to be several hundred different types. And there are those that contain not only nicotine, but now THC. It's a complicated waste stream."
The changing regulatory landscape in Ontario
In Ontario currently, there are a lot of changes happening in the waste management and recycling industry. New legislation and policies have recently been put in place by the Ontario Ministry of Environment which are moving the province toward the next phase of extended-producer-responsibility-based (EPR) solutions for various waste streams, including tires, e-waste, batteries and blue box materials. This change in Ontario is dissolving established end-of-life recovery programs there which have each been run by one central industry-funded organization.
The change is being overseen and managed by the Resource Productivity Recycling Authority (RPRA). According to Perrotta, the RPRA is similar to a clearing house for recyclables.
"Everybody needs to report their numbers to the RPRA, and they are in charge of enforcing compliance requirements for the various programs. They're an enforcement body. "We're going through a transition phase currently in Ontario," he continues.
"We've seen large regulatory changes and we've had a new conservative government recently elected. Our previous program for e-waste is unwinding in Ontario, as of December 31, 2020." He notes that extended producer responsibility programs come and go.
"I have to say it was a good thing when they first came out, but these industry-funded organizations have been run like monopolies. That's why the government got rid of them. They were no good for the economy, no good for business and they're no good for innovation."
He says because the former system set prices for processing various materials, businesses and recyclers couldn't maneuver.
"Everything needed approval. It was not market-driven. Prices for processing were just decided without consulting the industry, and they were not really in tune with the way the industry operates."
Perrotta agrees that it often happens in the recycling industry that regulations are made without consulting the recyclers who know the reality of the business. He hopes this will not be the case this time and that things will change as the old system is dissolved and the new system takes hold. "I think it's going to make recycling more market-driven. It opens it up to competition. Now it's not one industry-funded organization that runs the entire program."
He says there could be 20 stakeholders involved, depending on the sector. The ideal scenario he says is that there is a more competitive marketplace for IT assets and e-waste recovered materials. "A more innovative marketplace is what we want. Whether that's going to happen right away, from the get-go, that remains to be seen." RPN
This article was originally published in the March 2020 edition of Recycling Product News, Volume 28, Number 2.
Related Articles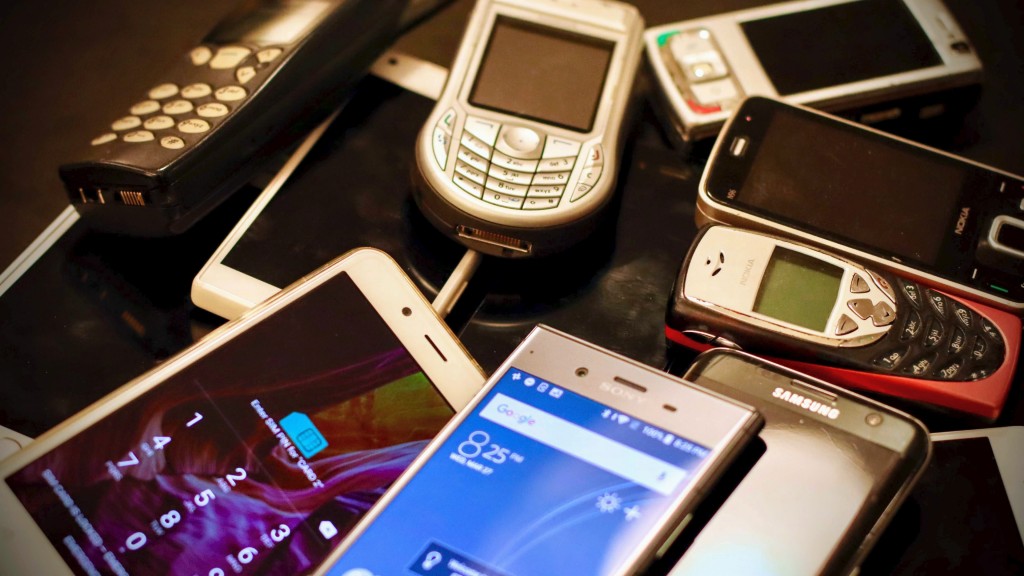 Little of the 5.3 billion unused mobile phones will be properly disposed of in 2022, says WEEE Forum