Machinex celebrates a half century in manufacturing
New technology hub the next step for Canada's only turnkey MRF and recycling equipment provider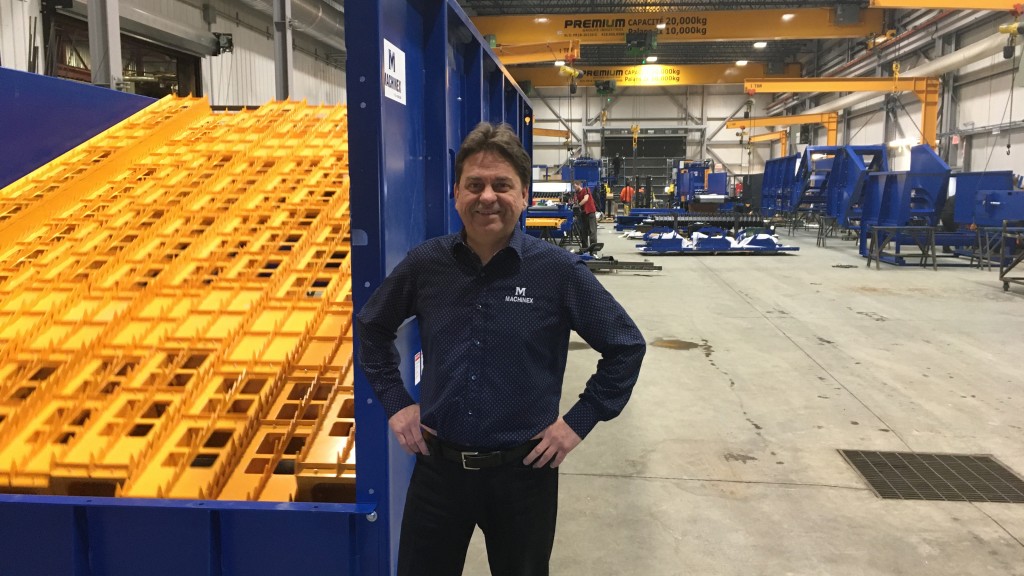 In 2020, Machinex is celebrating its 50th anniversary as a manufacturer. According to the Plessville, Quebec-based MRF and recycling equipment specialist, they have had an inspiring journey, with a vision turned towards the future, inspired by its mission statement: "Design solutions for a sustainable tomorrowʺ.
"Half a century in business is a great source of pride, but also a major accomplishment when we think of all we had to navigate through to be here," commented Machinex CEO Pierre Paré. "Only 10 years ago, we were barely 200 employees and today we are nearly 500. Methods have evolved in the field of recycling, markets continue to fluctuate and we have to adapt in order to remain competitive."

A history in recycling
Founded in 1970 in Plessisville, Quebec, Machinex initially offered machining services, parts and equipment manufacturing for industrial and agricultural clientele. In 1980, the company began to offer engineering services, project studies, equipment manufacturing and installation, still within the industrial and agricultural sectors.
In 1985 Machinex entered the recycling industry by delivering a recyclables sorting facility in Victoriaville, Quebec. Then, an important turning point for Machinex came in 1989 when the company decided to devote its activities entirely to the recycling industry. Machinex was subsequently awarded the construction of the first material recovery facility for curbside recycling in Canada, for Laidlaw in Ontario.
After experiencing significant growth in Canada, and in order to better serve its customers in Ontario, Machinex opened a sales and service office in Toronto in 1995. This division was registered as Machinex Recycling Services Inc. and also now has an office in the Vancouver region.
In the early 1990s, Machinex won its first contracts in the United States which led to the creation in 1996 of the Machinex Technologies Inc. division, with the opening of an office in Chicago. Machinex sales office in the United States is now relocated to High Point, North Carolina.
The European division of Machinex, currently called MRS Europe Ltd., was created in 2009 after being awarded a first major contract in England. Machinex then opened a service office near Manchester in 2012 to better serve its European clientele.
These various companies are all now gathered under Machinex Group, which has been owned by a single shareholder since 2016, Mr. Pierre Paré, who joined the company in 1983 as a sales engineer and became a co-shareholder in 1989.
Over the years, Machinex has developed a range of equipment for the recycling industry, allowing its customers to improve the performance of their operations with better automation of sorting techniques. State-of-the-art equipment from Machinex includes disc screens, trommels, balers, glass cleaning equipment, ballistic separators, optical and robotic sorting systems , as well as specialized equipment such as plastic perforators and eddy current separators, etc.
Today, Machinex continues to pursue its primary vocation which is to deliver high-performance turnkey material recovery facilities. To fuel its vision for the future and the development of its latest technologies, Machinex is currently completing the construction of a new Technology Hub in Plessisville, which will accommodate its research and development department, as well as the manufacturing line for high-tech equipment such as optical sorters and sorting robots.
"Machinex has greatly contributed to the development of the recycling industry and sorting technologies over time," said Paré. "We can affirm that we are an international reference in the environment and waste management industry for our expertise in high-performance sorting solutions. This happened due to the hard work of a great team."