TOMRA Recycling eBook chronicles 30 years of AI in recycling
Imitating human learning, deep learning shows promise to find solutions to sorting challenges where none currently exist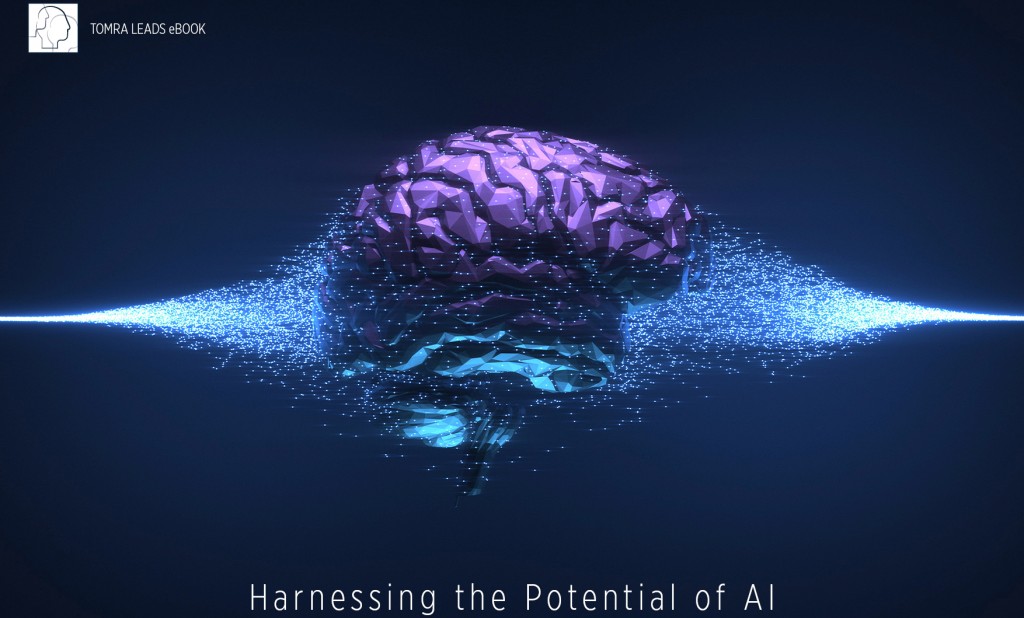 Deep learning is on the rise in the recycling industry, according to the new eBook, "Harnessing the Potential of AI," from global sensor-based sorting specialist, TOMRA Sorting, Inc. Dispelling a common misconception about artificial intelligence (AI), this latest TOMRA eBook chronicles the long, 30-year history and contributions AI has already made to the recycling industry, as well the bright future that lies ahead.

"In the months and years to come, those in the recycling industry will hear much more about deep learning, a powerful component of Artificial Intelligence," said Daniel Bender, technical manager, deep learning for TOMRA Sorting. "Deep learning shows the promise of providing solutions for the industry's most complex sorting challenges. Recycling operations at the forefront of using AI to sort material stand to gain a significant advantage over companies who do not."
The free-to-download eBook goes into detail of how deep learning works and learns to identify materials to resolve problems not solvable with classical machine learning. The book claims deep learned holds the key for achieving more consistent detection rates than manual sorting, elevating material purity while lowering costs.
To download a copy of the new TOMRA eBook on AI and Deep learning, visit https://solutions.tomra.com/ai-ebook.
TOMRA Sorting Recycling designs and manufactures sensor-based sorting technologies for the global recycling and waste management industry. According to the company, it is responsible for developing the world's first high capacity near infrared (NIR) sensor for waste sorting applications, with over 5,500 sorting systems installed in almost 80 countries worldwide.
More from Industry News
Single-Ram and II-Ram High-Capacity Balers
At Machinex, we've been designing sorting systems for over 35 years, so we know how essential it is for MRF operators to have a baler they can trust and not worry about its operational reliability. This is why we design and manufacture reliable single-ram and II-ram high-capacity balers to specifically help optimize their operations.
Watch the video of our expert who presents the main features of Machinex balers delivering these important benefits:
Easy & accessible maintenance
Reduced maintenance & bale handling costs
Energy savings
Optimal bale density
For C&D recyclers, waste haulers, demolition contractors and landfills, there is a growing opportunity to profit from rethinking processes. Although every operation is different, by streamlining the front end of the C&D operation processes with purpose-built technologies, recyclers can tap into new end markets, accommodate higher material volumes, stay ahead of regulatory restrictions, increase recovery rates and add commodity revenue, while decreasing labor and other costs.
Download the new eBook to learn about:
Finding opportunities in the alternative to landfilling C&D
How facilities can increase their profits from C&D
Using the right C&D processing technology in the right locations